Published 12-14-20
Submitted by Ninety One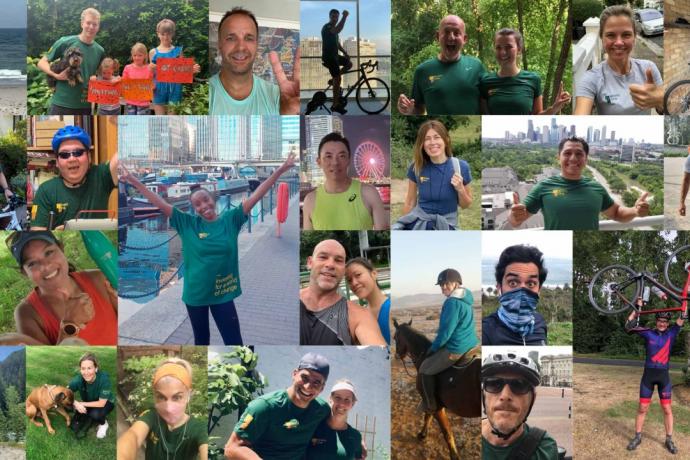 Employees of Ninety One raising awareness and funds for good causes in 2020
NEW YORK, December 14, 2020 /CSRwire/ – Ninety One, an active, global investment manager's North America franchise, Ninety One North America, is recognized in the 2020 Best Places to Work in Money Management awards announced by Pensions & Investments in its annual survey.
Ninety One is dedicated to delivering compelling outcomes for its clients, managing more than $145 billion as of June 30, 2020. In the Americas, Ninety One offers a range of active investment strategies and solutions spanning equity, fixed income, multi-asset, sustainable and alternatives led by specialist teams that invest across global, emerging and frontier markets.
For more than a decade, the firm has been committed to clients in the US, Canada and Latin America, developing trusted partnerships by delivering local expertise with a global platform. 
As reflected in this survey, Ninety One steadfastly believes in providing an environment where individuals have the freedom to be themselves. This results in a culture of innovation and collaboration where colleagues can collectively achieve together without sacrificing individual selves.
"A cornerstone of Ninety One is the freedom to create," CEO, Ninety One North America, Philip Anker stated. "We have established an environment that encourages our people to think differently, own and cultivate ideas, and provide exceptional service to our clients."
"In this very unusual year, we learned again that employers that consider the overall wellbeing of their employees are regarded well.  The best employers in 2020 are those that have stepped up with policies and practices to support and protect employees' physical and emotional health, while continuing to keep the focus on clients' needs," said P&I Editor Amy B. Resnick. "Our surveys found that the employers on the list were likely to work hard to sustain their corporate cultures, even during times of pandemic lockdowns and continuing to work from home in many cases." 
More than 70% of Ninety One North America employees participated in the survey.
Anker further commented, "Our global and regional leadership teams understand that strong corporate culture is a business imperative. As a principles-led organization, we seek to create a work environment that empowers our to support each other, serve our clients and engage with our communities." 
Pensions & Investments partnered with Best Companies Group, a research firm specializing in identifying great places to work, to conduct a two-part survey process of employers and their employees. The first piece consisted of evaluating each nominated company's workplace policies, practices, philosophy, systems and demographics, worth approximately 25% of the evaluation. The second section consisted of an employee survey to measure the employee experience. This part of the process was worth approximately 75% of the total evaluation. The combined scores determined the top companies.
For a complete list of the 2020 Pensions & Investments' Best Places to Work in Money Management, go to www.pionline.com/BPTW2020. 
Ninety One
Ninety One is  an independent, active global investment manager dedicated to delivering compelling outcomes for its clients, managing more than $145 billion as of June 30, 2020. 
Established in South Africa in 1991, as Investec Asset Management, the firm started with domestic investments in an emerging market. In 2020, almost three decades of organic growth later, the firm demerged from Investec Group, listed on the London and Johannesburg Stock Exchanges and became Ninety One. Today the firm offers distinctive active strategies to institutions, advisors and individual investors around the world.
On Stewardship & Sustainability: Ninety One believes that by investing sustainably the firm can make a positive impact to people and the planet while delivering long-term investment returns. Ninety One has a robust and comprehensive integration of sustainability analysis and research into its investment processes that serve clients, shareholders, employees and communities.  Within our heritage, we know that well-directed investment can transform lives for the better. For over a decade, we have been investing in economic development in Africa, mobilizing finance to bring health and prosperity to some of the continent's least served communities. In the Americas, we support initiatives in Conservation & Environment, Diversity & Equality and Education & Children. 
Media Contact:
Kimberly Weinrick, kimberly.weinrick@ninetyone.com
About Pensions & Investments
Pensions & Investments, owned by Crain Communications Inc., is the 48-year-old global news source of money management. P&I is written for executives at defined benefit and defined contribution retirement plans, endowments, foundations, and sovereign wealth funds, as well as those at investment management and other investment-related firms. Pensions & Investments provides timely and incisive coverage of events affecting the money management and retirement businesses. Visit us at www.pionline.com
# # #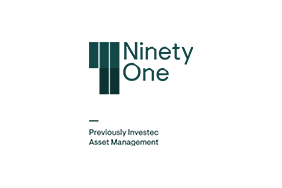 Ninety One
Ninety One
Ninety One is an independent, active global asset manager dedicated to delivering compelling outcomes for its clients, managing more than $190 billion in assets as of June 30, 2021. In the Americas, Ninety One offers a full range of investment strategies and solutions spanning equity, fixed income, multi-asset, sustainable and alternatives led by specialist teams that invest across global, emerging and frontier markets. For more than a decade, the firm has been committed to clients in the US, Canada and Latin America, developing trusted partnerships by delivering local expertise with a global platform. Established in South Africa in 1991, as Investec Asset Management, it started with domestic investments in an emerging market. In 2020, almost three decades of organic growth later, the firm demerged from Investec Group and became Ninety One. Today Ninety One offers distinctive active strategies to institutions, advisors and individual investors around the world. # # #
More from Ninety One