Published 12-09-20
Submitted by Yum! Brands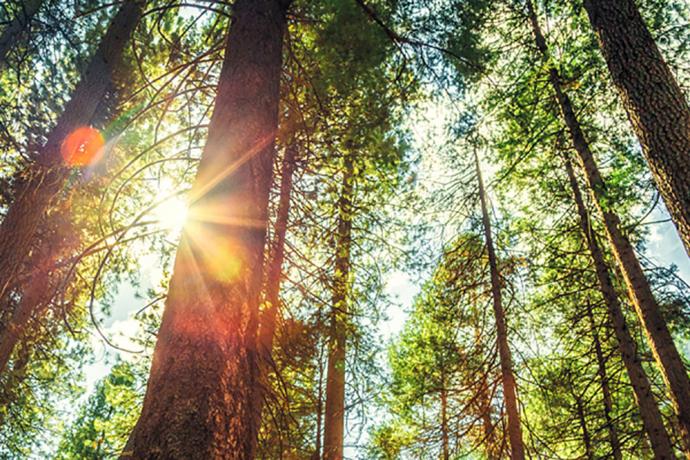 Transparency around climate and energy work is a top priority for Yum! Brands and is reflected in its 11-year history of reporting to CDP, a leader in environmental disclosure. This year, the company achieved both climate and water scores of an A-, a year-over-year improvement for each response. Yum! also continued expanding its forest reporting beyond paper and palm to include beef. 
"Doubling down on climate change is a key component of Yum's Recipe for Good, our roadmap for socially responsible and sustainable stewardship. Reporting into the CDP framework helps Yum! measure our success and ensure progress across our planet pillar," said Jon Hixson, Yum! chief sustainability officer & vice president of Global Government Affairs. "I'm proud of the progress we've made to date as well as our efforts to mitigate our impact and serve as part of the climate change solution."
As the world's largest restaurant company, Yum! has made consistent progress on its sustainability agenda since setting its first energy reduction goal in 2006. In recent years, the business has significantly advanced its climate and environmental work including:
Conducted a multiphase evaluation of its greenhouse gas emissions in 2020, which will outline a path for Yum! to set science-based targets and reduce its emissions to levels aligned with the Paris Agreement
Converted all U.S. corporate offices to renewable energy in 2020
Introduced global consumer-facing packaging commitments made by KFC and Taco Bell coming in 2025
Achieved its goal of sourcing 100% of palm oil used for cooking from responsibly managed sources, with third party certification from the Roundtable on Sustainable Palm Oil (RSPO) in 2019
In 2019, the system's environmental efforts for restaurants avoided the release of 723,922 metric tons of carbon dioxide equivalent (MTCO2e), the equivalent of the annual emissions of 156,399 passenger vehicles driven for a year.
In 2019, Yum! endorsed the New York Declaration on Forests to help meet the private sector goal of eliminating deforestation from the production of agriculture commodities and striving to end natural forest loss by 2030. To meet this goal, the company continues to strengthen its efforts related to four key commodities: timber, palm, soy and beef.
To learn more about Yum!'s efforts to grow sustainably and minimize its impact on the planet, including current and past CDP climate, forests and water disclosures, visit yum.com.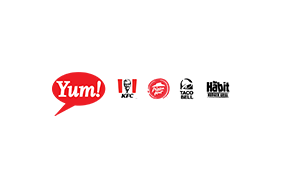 Yum! Brands
Yum! Brands
Yum! Brands, Inc., based in Louisville, Kentucky, has over 54,000 restaurants in more than 155 countries and territories, operating the Company's brands – KFC, Pizza Hut and Taco Bell – global leaders of the chicken, pizza and Mexican-style food categories. The Company's family of brands also includes The Habit Burger Grill, a fast-casual restaurant concept specializing in made-to-order chargrilled burgers, sandwiches and more. Yum! Brands was named to the 2021 Dow Jones Sustainability Index North America and was ranked on Newsweek's list of 2021 America's Most Responsible Companies. In 2022, Yum! Brands was named to 3BL Media's 100 Best Corporate Citizens.
More from Yum! Brands