Published 12-08-20
Submitted by Vinyl Sustainability Council
The Rogers Centre featuring Sika's retracting PVC roof.
WASHINGTON, December 8, 2020 /CSRwire/ – The Vinyl Sustainability Council (VSC), a self-funded business council advancing sustainability in the vinyl industry, presented the 2020 Vinyl Recycling Award at its annual meeting to The AZEK Company, of Chicago, Illinois and Sika Sarnafil, of Canton, Massachusetts.
"The need for more sustainable practices continues to grow, and vinyl value chain members are committing every day to increasing their use of recycled materials," said Jay Thomas, VSC Executive Director. "This year, I was impressed with how many award entries demonstrated increased use of post-consumer recycled vinyl, including AZEK and Sika. But what truly made these companies stand out in their nominations was how they demonstrated that using recycled materials is at the core of how they do business. I am extremely pleased to be able to recognize both of these companies with our 2020 Vinyl Recycling Award."
The Vinyl Recycling Award recognizes efforts of recyclers and product manufacturers with operations in the U.S. that find new solutions and/or markets for reclaimed PVC materials, increase use of recycled content in their products, and/or engage in partnerships with companies in take-back programs.
AZEK's TimberTech® Initiative
The AZEK Company is a leading building product manufacturer with a premier line of capped PVC deck boards, known as the TimberTech AZEK decking product line. Aligned with the company's mission of offering customers beautiful, low maintenance building products, while converting the industry to a more sustainable future, AZEK undertook the challenge of increasing usage of recycled materials in manufacturing this product.
By working closely with their research and development team and recycled PVC suppliers, and in partnership with subsidiary Return Polymers, AZEK was able to increase the recycled material composition of total board weight from 30 percent to 63 percent recycled content, with 47 percent sourced from external post-industrial and post-consumer materials.
This year, AZEK expects to divert more than 300 million pounds of waste from landfill, exceeding their 2019 landfill diversion.
"We greatly appreciate this recognition from the VSC as we continue our mission to convert the building products industry from its uninspiring past to a dynamic and sustainable future," said Bruce Stanhope, Ph.D., AZEK's Vice President of Research & Development. "To accomplish this, it takes reimagining current products to find ways to make them better. As we all know, sustainability is a journey, and we will continue to push the boundaries of our recycling capabilities and innovations."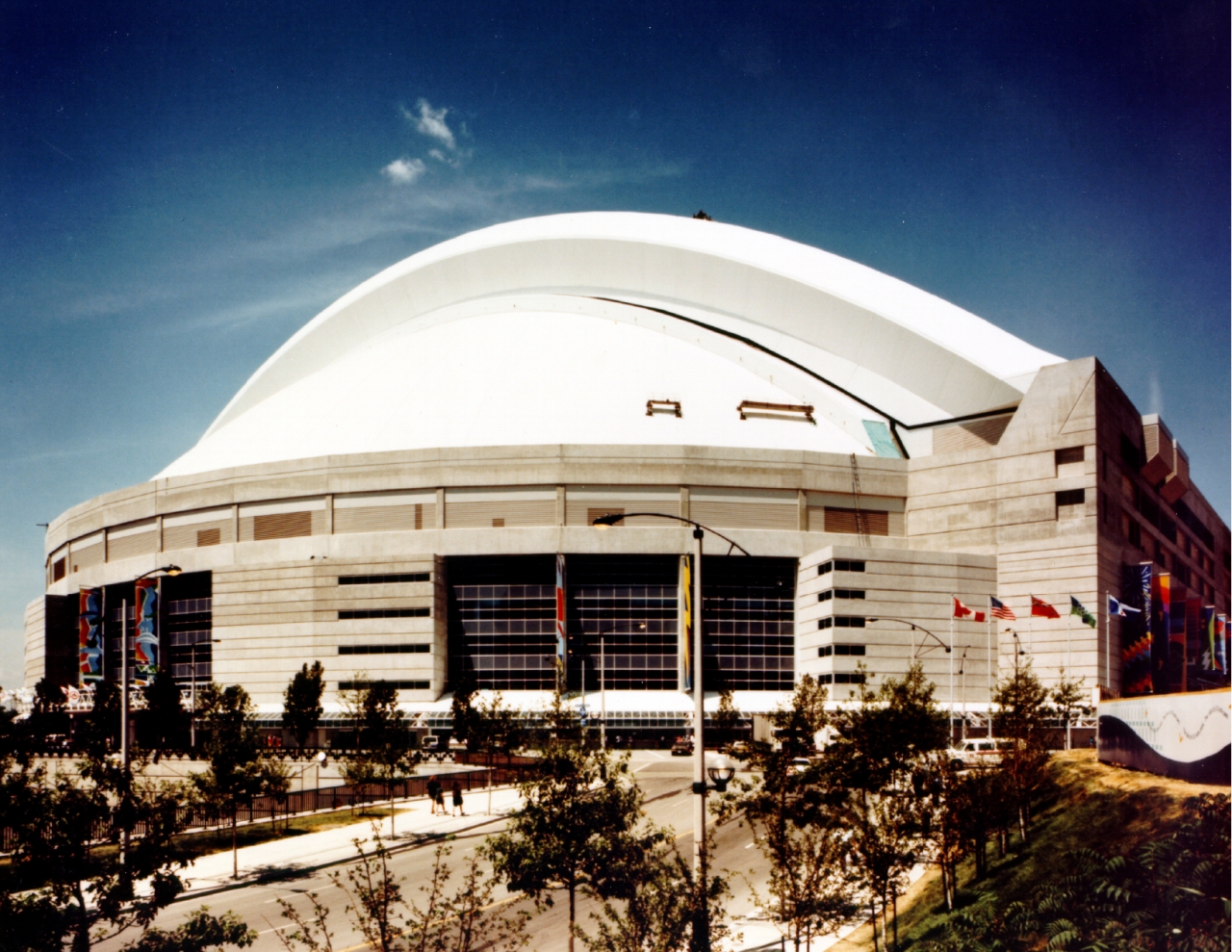 Sika Sarnafil's Rogers Centre Project
Sika Sarnafil is a prominent roofing manufacturer, with a commitment to post-consumer roof recycling. Its Sarnafil and Sikaplan single-ply roofing products contain a UL-certified 10 percent recycled content.
Sika Sarnafil was called upon when the Rogers Centre, in Toronto, needed a roof repair. The stadium featured a 30-year old Sarnafil PVC roof that was still performing well, but the building suffered structural damage from massive chunks of ice falling from neighboring office towers.
"Our ability to recycle the existing PVC roof was one of the key drivers in the building owner's decisions to replace it," said Bill Bellico, Sika Sarnafil Director of Marketing & Inside Sales. "And we were able to completely recycle the 460,000-square-foot roof membrane and put it back into new Sika roofing products. It is satisfying to see our 30-year-old Sarnafil roof come full circle and get a new life as a roof membrane that will protect another building.  Thank you to the VSC for recognizing this project as an award winner."
The new PVC roof installed also contained a UL-certified 10 percent recycled content and should help protect the stadium for more than 30 years.
"Sika Sarnafil's story speaks to the durability and resilience of PVC, which in itself epitomizes sustainability," Thomas said. "Having a roof that continues to perform over decades and in extreme temperatures is notable, and their submission highlights that recycled content is long-lasting and can be used in such applications."
Contact
Susan Wade
+1 (202) 765-2296
swade@vinylinfo.org
Vinyl Sustainability Council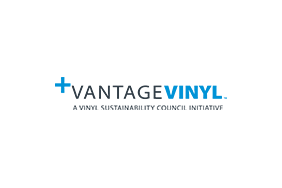 Vinyl Sustainability Council
Vinyl Sustainability Council
The Vinyl Sustainability Council (VSC) is a voluntary membership organization that is taking a leadership role in uniting the industry to advance sustainable performance throughout the vinyl value chain.
The VSC created +Vantage Viny® as a voluntary initiative to advance the U.S. vinyl industry's contribution to sustainable development. It aims to drive continuous improvement across all three sectors of sustainability – environmental, social and economic performance.
Individual company commitments are aligned with voluntary industry sustainability targets that were developed as a result of a materiality assessment. This analysis identified three impact categories, resource efficiency, health & safety and emissions that were aligned with the United Nations Sustainable Development Goals.
An independent verification process provides assurance of achievement of company commitments. Verified companies are awarded the right to use the +Vantage Vinyl trademark as evidence of their commitment to advancing sustainability in the vinyl industry.
More from Vinyl Sustainability Council