Published 12-04-20
Submitted by SolAbility
Sweden tops the GSCI for a 5th consecutive year, followed by Iceland, Denmark, Finland, & Switzerland
UK is ranked 15, US is ranked 32, China 39
North-East Asia (South Korea, Japan, China) keep dominating the Intellectual Capital sub-index
Scandinavia tops the Social Capital sub-index
Ghana is the highest-scoring African nation (60),
Highest ranking South American nations is Costa Rica (27), followed by Uruguay (30), Chile (41), and Bolivia (46)
Sovereign bond rating's lack of ESG integration shows insufficient coverage of risks/opportunities in comparison to GSCI ratings
December 4, 2020 /CSRwire/ - GDP and other economic measurements do not fully reflect current state of affairs and future development potential. Based on 127 quantitative data indicators, the Global Sustainable Competitiveness Index evaluates performance across the themes that define national competitiveness:
Natural Capital
Resource Efficiency & Intensity,
Intellectual & Innovation Capital,
Social Cohesion,
Governance.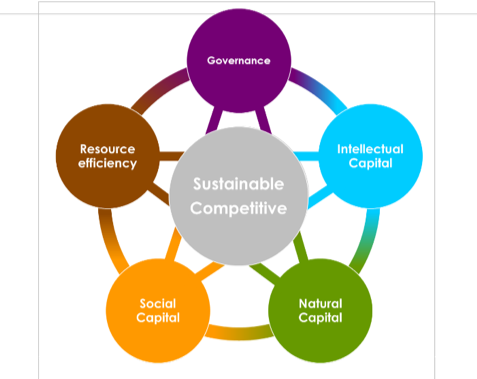 All indicators are based on data is derived from renowned sources (the World Bank, various UN databases, IMF, OECD). All data sets are scored for the latest available data as well as the development of trends (positive/negative) over the last 10 years to reflect both current standing and the future potential. The GSCI is an inclusive alternative to the GDP and can be used as basis for policy prioritisation.
Sustainable Competitiveness Index Results 2020:
The 2012 Index is dominated by Scandinavia and other Northern- European nations, including the Baltic states. The only non-European contenders in the top 20 is New Zealand (11), followed by Japan (28), Uruguay (30), and South Korea (35). The World's largest economies show a mixed picture: Germany is ranked 22, Japan 28, the UK 15, the US 32, and China 39. The US is scoring particularly low in social issues, and resource intensity – indicating the danger of decline but also cost reduction opportunities. Brazil is ranked 54, Russia 48, and India 127.
China is amongst the leading Nations (together with other Asian nations, such as South Korea, Singapore, Japan) when it comes to Intellectual capital and investments; however, the combination of limited natural resources, depletion, low resource efficiency and growing inequality could possibly jeopardise the future development of the country in the absence of a rigorous strategy to reverse the negative environmental impacts.
There is a certain correlation between the rankings in the GSCI and current wealth levels as expressed in the GDP. However, some of the World's richest countries - particularly the oil-rich countries of the Middle East - score significantly lower on the GSCI than their current GDP would suggest, reflecting the potential of rapidly reduced wealth should fossil resources be substituted by cheaper or cleaner alternatives. Some of the nominally poorest countries, on the other hand (e.g. Peru, Bolivia, Laos, Timor) are ranked considerably higher than their current GDP would indicate – reflecting the potential for successful and sustainable future development.
The Sustainable Competitiveness World Map 2020: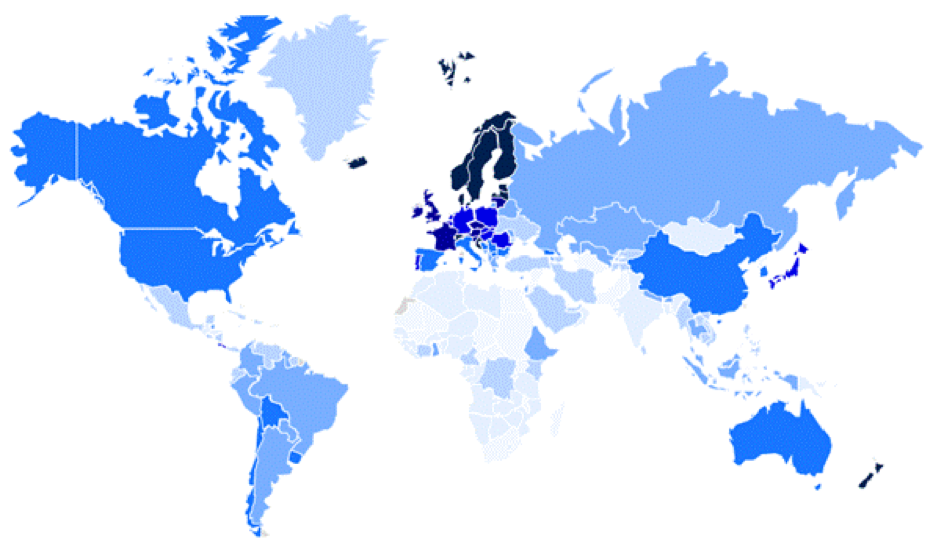 Dark areas indicate high sustainable competitiveness; lighter shades lower competitiveness
Analysis & breakdowns:
Natural Capital: countries with high abundance of water, regardless of location and climatic zones, in general possess higher levels of natural capital, underlying the over-arching importance of the availability of clean and sufficient fresh-water resources
Resource Intensity: lesser developed economies tend to rank higher on resource intensity. However, modern economies trimmed on efficiency paired with high percentage of renewable energy usage are lower in intensity when measured per economic output: high wealth levels and low resource intensity are not mutually exclusive outcomes.
Intellectual Capital: Asian nations (South Korea, Japan, Singapore, and China) lead the Intellectual Capital ranking. However, achieving sustained prosperity in these countries might be compromised by Natural Capital constraints and current high resource intensity/low resource efficiency
Social Cohesion: the Social Cohesion ranking is headed by Scandinavian and Northern European countries, indicating that Social Cohesion is the result of economic growth combined with social consensus
Governance: the GSCI evaluates governance through measurable quantitative outcomes, not qualitative assessment of structures or policies. It is dominated many by European countries.
A detailed Report as well as individual country scores for 180 nations can be downloaded here.
A 6-page report presenting key data and trends is now available for each country - visit here to download country reports.
Sovereign Bond Credit ratings vs Sustainable Competitiveness Ratings
Sovereign Bond ratings define the credit worthiness of countries, and how much interest they have to pay on their debt – it is a highly significant rating. Sovereign bond ratings are based on economic output data and perceptions on political stability. However, they do not take into account the underlying elements that shape the future development of a country. A comparison between current credit ratings (average of Moody's, S & P, and Fitch) and a sustainably adjusted rating based on the GSCI shows significant differences:
It is high time that Sovereign Bond ratings become more inclusive. For countries, to balance the competitive advantage/disadvantage created through high/low interest rates, and for investors to better reflect the risks they are actually facing.
About the Global Sustainable Competitiveness Index
The Index is developed, calculated and published by SolAbility. In order to guarantee objectiveness, the index is based only on measurable quantitative indicators.
The Global Sustainable Competitiveness Index is a non-commercial project. Results and other materials related to the Index are published under the creative commons licence and are free to use and re-distribute.
About SolAbility
SolAbility is Swiss-Korean sustainable intelligence think-tank founded in 2005 with a highly successful history in ESG research provision and sustainable management implementation consultancy. SolAbility clients have been recognised as global sustainability leaders in their respective industry sectors.
For further information, please visit our website or contact us: contact@solability.com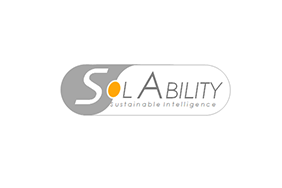 SolAbility
SolAbility
SolAbility provides expert sustainability solutions for corporate clients and ESG research for institutional investors
More from SolAbility