Published 11-26-20
Submitted by Keep America Beautiful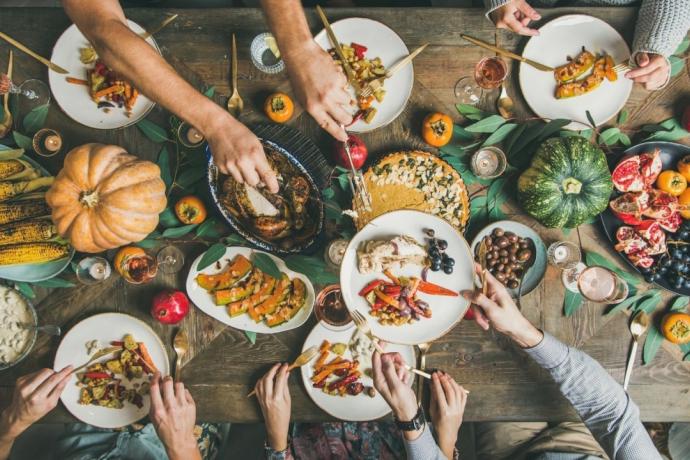 7 Ways to Celebrate an Eco-Friendly Thanksgiving
Americans produce about 25-percent more waste between Thanksgiving and New Year's Day compared to the rest of the year, according to estimates. However, we can all make small changes to reduce, reuse, and recycle during the holiday season and throughout the year.
Here are seven eco-friendly tips to add sustainability to your Thanksgiving:
Go natural. Decorate with nature. Bring pine branches, pinecones, acorns, and colorful leaves into your home. It will add fragrant beauty to your table.  And after the holiday, these decorations can all be returned to nature. 
Shop locally. Try shopping at a farmer's market near you. Local foods require fewer greenhouse gases to get to you and are usually grown on smaller farms using more sustainable practices.
Reuse like your grandma did.  Set the table with reusable dish dishes and cloth napkins.  If single-use is your choice, be sure to purchase disposable plates, cups, napkins, and utensils made from 100 percent recycled or compostable materials. 
Reduce food waste. Tons of food will be scraped into the garbage this Thanksgiving. Start with smaller portions to reduce this waste.  
Repurpose. One of the best parts of Thanksgiving dinner is the leftovers. Store in reusable containers with reusable lids, and try making a delicious stock for soups, chilis, and stews with what is left of the turkey.  
Recycle. The aluminum trays used for baking the turkey (if you use one) are recyclable. Cleaning these pans can be a bit of a chore, but it's a big piece of aluminum worth recycling.  
Give back to the community. Volunteer at a food bank or donate extra unused food to a shelter. If food banks are not allowing volunteers, grocery shop for a neighbor in need. Giving back to those around you is a powerful feeling. 
Due to the COVID-19 pandemic, we recommend that individuals exercise physical distancing and wear a face covering when interacting with others, wash hands often, and avoid touching your face with unwashed hands. 
"As cases continue to increase rapidly across the United States, the safest way to celebrate Thanksgiving is to celebrate at home with the people you live with," the Centers for Disease Control and Prevention (CDC) website writes.
For more information on COVID-19 and steps to have safe a holiday gathering, click here.
CONTACT
Kaitlyn Dupre
+1 (203) 659-3004
communications@kab.org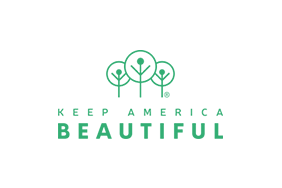 Keep America Beautiful
Keep America Beautiful
Keep America Beautiful is the nation's leading nonprofit that brings people together to build and sustain vibrant communities. With a powerful national network of community-based affiliates, we work with millions of volunteers who take action in their communities to transform public spaces into beautiful places. Through our programs and public-private partnerships, we engage individuals to take greater responsibility for improving their community's environment.
For more information, visit kab.org, follow us on Twitter, like us on Facebook, discover us on Pinterest, or view us on YouTube.
More from Keep America Beautiful