Published 11-20-20
Submitted by Keysight Technologies
Keysight's Shidah Ahmad, head of global order fulfillment and supply chain, was recently interviewed by IndustryWeek, discussing  the technology, relationships, and planning that are guiding global supply chains throughout the COVID-19 pandemic and into the future.
As Keysight transforms itself from a traditional product-centric company focused on instrumentation to selling solutions, so too must the supply chain model evolve to support the transformation. Supply chains are becoming more and more digitized, delivering tangible benefits like heightened transparency and automation, but also new challenges when it comes to managing increasingly complex systems in a rapidly-changing world.
Ahmad also outlines how Keysight is attracting  "the brightest stars" and developing their skillsets through manufacturing to become the flexible and agile leaders needed to shape this new approach.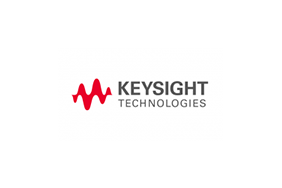 Keysight Technologies
Keysight Technologies
Keysight Technologies, Inc. (NYSE: KEYS) is a leading technology company that helps enterprises, service providers and governments accelerate innovation to connect and secure the world. Keysight's solutions optimize networks and bring electronic products to market faster and at a lower cost with offerings from design simulation, to prototype validation, to manufacturing test, to optimization in networks and cloud environments.
More from Keysight Technologies