Published 11-19-20
Submitted by ImpactAssets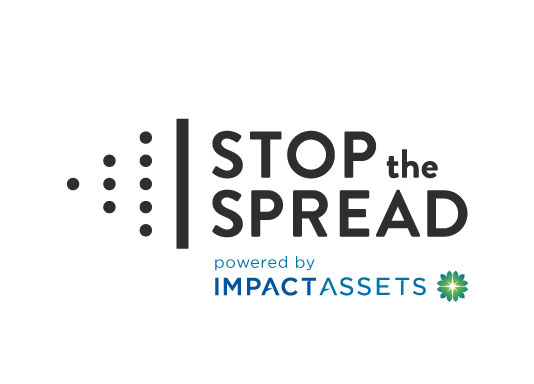 BETHESDA, Md., November 19, 2020 /CSRwire/ – As U.S. coronavirus cases exceed 11 million and approach 250,000 deaths, Stop the Spread (STS), a nonprofit that was founded in March as a coalition of 1300+ volunteer business leaders working to catalyze the private sector response to COVID-19 and is now a program of ImpactAssets, announced that it will expand its Advisory Board to increase its ability to address the evolving needs of the pandemic, specifically the introduction of vaccines and widening health disparities in underserved communities.
"We are thrilled to add two new leaders who are influencers in their fields to the Stop the Spread Advisory Board at such a critical time in the pandemic," said Sharon Knight, Executive Director, Stop the Spread.
Joining the STS advisory board are:
Shoshanah Brown, MS, MBA, founder and CEO of AIRnyc, a community-based health justice organization headquartered in the Bronx that was formed to address the disproportionately high burden of asthma among Black and Latinx children. Since March, AIRnyc has pivoted to address COVID-19, connecting with thousands of vulnerable people since the outbreak to assess their needs, support self-directed care and link them to services. "As Stop the Spread has expanded its work to bring novel solutions to our nation's hardest hit communities, we have been inspired by the work of Shoshanah Brown and her team at AIRnyc, and seek to learn from their successful community-based service," Knight said.
Jennifer Nuzzo, DrPH, SM, an epidemiologist and Associate Professor in the Department of Environmental Health and Engineering and the Department of Epidemiology at the Johns Hopkins Bloomberg School of Public Health, and a Senior Scholar at the Johns Hopkins Center for Health Security. "We sought out Dr. Nuzzo, who has been widely quoted by national media for her expertise related to the implications of COVID-19 and for her insight into how health systems should manage testing and vaccinations," Knight added.
Serving the American Public
The advisory board includes technical advisors who share scientific knowledge for opportunity, efficacy and feasibility diligence; pandemic advisors who provide insights from the frontlines and answer medical questions; strategic advisors who offer commercialization and strategy support for select STS partners; and now, with the addition of Shoshanah Brown, community advisors.
In addition to Nuzzo and Brown, advisory board members include:
The board is also supported by Strategic Advisors Rachel Romer Carlson and Ken Chenault, who co-founded STS following the publication of their New York Times Opinion article published March 18, along with Hamish Nairn, MBA and Emily Savage, who were founding members of the STS team.
Investing in Solutions
In June, Stop the Spread combined forces with ImpactAssets, a $1.2B nonprofit impact investment firm, bringing together impact investing and private and public sector resources to solve the immediate and evolving needs of this urgent public health crisis. Together, the two organizations provide research, thought leadership and resources on the leading edge of the evolving pandemic situation and its societal impacts.
The Advisory Board helps Stop the Spread identify and actively assist innovators in building capacity and increasing their reach and impact. In addition, the Advisory Board also provides critical evaluations to help ImpactAssets provide grant or equity capital to nonprofit and for-profit organizations with novel solutions that uniquely address the needs of underserved communities.
"The expertise that the Advisory Board delivers has allowed us to mobilize capital from the private sector and philanthropic investors to develop and deploy national and local solutions that help our nation to address the needs of our hardest hit communities," said ImpactAssets CEO Margret Trilli.
About Stop The Spread
Stop the Spread fosters the private sector's response to COVID-19. STS addresses the evolving critical needs of the pandemic by identifying and vetting novel solutions and providing innovators with capacity building support including access to impact investment and philanthropic capital through ImpactAssets' COVID Response Funds. Through research, partnerships and coalition building, STS serves the communities hit hardest by COVID-19 with a focus on addressing the needs of historically underserved populations. STS' partner network totals over 350 companies and organizations and has resulted in more than 170 value-added connections that have spurred the production of more than 40,000 ventilators and 20 million units of PPE, supported development of novel diagnostics and therapeutics, and promoted equitable allocation of resources.
About ImpactAssets
ImpactAssets is the leading impact investing partner for individuals, families and philanthropists tackling the world's greatest challenges by investing in the world's brightest ideas. We make it easy for our clients to "discover, connect and invest" in game-changing entrepreneurs and funds. Founded in 2010, ImpactAssets increases flows of money to impact investing with our 100% impact investment platform and field-building initiatives, including the IA50 database of private debt and equity impact fund managers. The ImpactAssets Donor Advised Fund is an innovative vehicle that empowers donors to increase the impact of their giving by combining it with strategic, sustainable and responsible investing to build a sophisticated philanthropic endowment. The Fund currently has more than $1.2 billion in assets in 1,400 donor advised funds, working with 350 wealth advisors across 60 financial services firms.  
Learn more at www.impactassets.org and www.stopthespread.org
Contact
Mo Shafroth
+1 (720) 470-3653
mo.shafroth@shafroth.com
Momentum Communications Strategy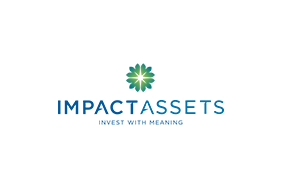 ImpactAssets
ImpactAssets
ImpactAssets is an impact investing trailblazer, dedicated to changing the trajectory of our planet's future and improving the lives of all people. As a leading impact investing firm, we offer deep strategic expertise to help our clients define and execute on their impact goals.  
Founded in 2010, ImpactAssets increases flows of money to impact investing in partnership with our clients through our impact investment platform and field-building initiatives, including the IA 50 database of private debt and equity impact fund managers.  
ImpactAssets has more than $2 billion in assets in 1,700 donor advised fund accounts, working with purpose-driven individuals and their wealth managers, family offices, foundations and corporations. ImpactAssets is an independent 501(c)(3) organization. 
More from ImpactAssets