Published 11-11-20
Submitted by LifeGuides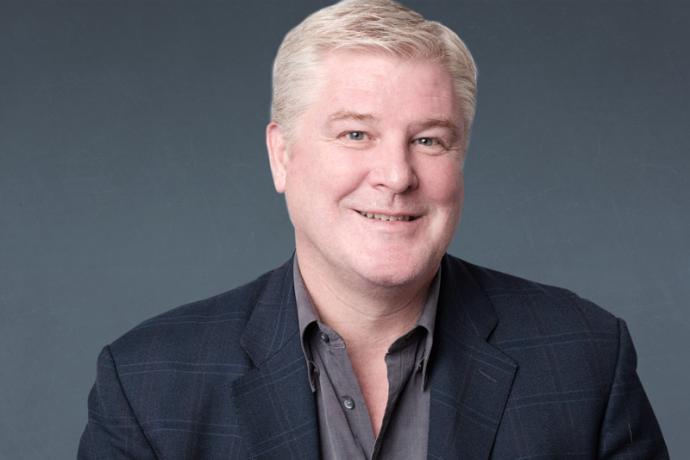 Mark Donohue, Founder & Executive Chairman of LifeGuides
TEMPE, Ariz., November 11, 2020 /CSRwire/ -  LifeGuides® is pleased to announce the "Fireside Chat" of Mark Donohue, Founder & Executive Chairman of LifeGuides, who will be interviewed by Luis Gallardo, Founder & President of the World Happiness Foundation, during the acclaimed Transformative Tech Conference. The Transtech Conference is titled: "Redefine Wellbeing." This is the leading conference for WellbeingTech Founders, Investors, and Innovators to meet (albeit virtually this year).
On November 14th at 2:30 PST, Gallardo and Donohue will take a deep dive into the state of "transformative tech" and the future of wellbeing in enterprises and beyond.
Mr. Donohue, who has been a pioneer in social entrepreneurship for 30 years, will be discussing questions including:
What is the highest purpose of information tech?
How do we enable and support an expanded healing role for business globally? 
How to create the largest enterprise "accelerator" for empathy on the planet?
How does LifeGuides® use technology, through its Intelligence Assistance® platform, to create "jobs of the future," plus nurture the Guides, mentors, and healers of the world?
What is the next evolution of the multi-sector Tele-Health ecosystem?
Nichol Bradford. Executive Director & Co-Founder at Transformative Tech Lab, stated: "I am very excited to host Mark Donohue at this year's Transformative Tech Conference to explore the future of wellbeing and human potential. LifeGuides® is an extraordinary example of transformative technology in action, as it seeks to reduce suffering for millions through its human-to-human wellbeing platform, by offering Life Guidance Services™. In 2020, we are witnessing an astonishing de-stigmatization of mental and behavioral health, which is reshaping corporate culture."

The theme of this 6th annual conference is discovering opportunities enabling the radically ambitious goal of making human wellbeing go "exponentially" positive. Transformative Technologies are validated technologies that support mental health, wellbeing, and joy, as they prioritize core human needs over technology. The conference organizers believe that humanity, and enterprises, are at a positive tipping point in the synergies of tech and human wellbeing needs.
For the above reasons, LifeGuides® has been chosen as an emerging leader in achieving the vision of the Trans Tech vision. The LifeGuides® Vision is to create the largest accelerator of empathy, as our human Guides, supported by our Intelligence Assistance® software ("IA") reduce suffering for 1B people within 15 years. The tech platform is foundational, as it accelerates human connection and empathy, as opposed to "AI" often trying to replace our humanity. The other foundation of LifeGuides® is the "Guide" model. As Will Bunker, founder of Match and a LifeGuides® Board member states: "We pair someone in the midst of a Life Challenge, to a Guide who has successfully navigated the same life event."
Expanding on this radically new, yet eternally old, design for human support, Donohue states, "We do this with corporations as our full partners, collaborating to use 'Business as a Force for Good.' The LifeGuides Network® affordably eases the "silent suffering" in employee-family lives, as our services reduce 'presenteeism' loss, increase vitality, and enhance a Culture of Caring."
Mark McDonough, Managing Partner, North Shore Venture Partners, a LifeGuides® Board Member, and longtime attendee at TransTech states: "LifeGuides® is a pure 'win-win-win' company. Employees get access to trusted, caring individuals who have successfully navigated the same Life Challenge that they currently face. Employers get happier, more productive workers and an improved Culture of Caring. Guides are paid and trained to do one of life's most fulfilling tasks - Helping others by sharing one's life experience, care, and empathy."
ABOUT MARK DONOHUE
As one of America's pioneers in social entrepreneurship, Mark has specialized in "impact," "conscious capitalism" and "triple-bottom-line" economics for 30 years. He is passionate about bringing regenerative, healing, and sustainable models to much-greater scale.
In 2019, Mark was appointed to Fast Company's Impact Council, which is "300 leaders that will redefine the future of enterprise." In 2010 and 2020, he was honored as one of the "Top 100 American Thought Leaders in Trustworthy Business Behavior" by the organization Trust Across America.
Mark was Entrepreneur-in-Residence for five years, and subsequently Senior Fellow in Social Innovation for three years at Babson College, which is consistently #1-rated in the world for Entrepreneurship education.
In the non-profit realm, Mark has served on Boards including Babson College, the Social Venture Circle, The Temple of Understanding (USA's oldest interfaith education organization), and as Treasurer of the Foundation for Conscious Evolution. He is active in many communities: Summit Series, Global Scaling Academy, Singularity University, Abundance 360 Diamandis Mastermind, Nexus Global, Babson College, and the Social Venture Circle.
ABOUT LIFEGUIDES
LifeGuides® is a corporate HR benefit that matches a human Guide with specific Life Experience, training, and empathy, to an employee navigating the same Life Challenge. The LifeGuides Network® is a community of trained Guides who help people navigate through their day-to-day stressors by providing a well-matched relationship of empathy, listening, and caring. Services are provided as an employer-paid benefit, to augment more limited services like Employee Assistance Programs and Mental Health services, since LifeGuides supports hundreds of currently unsupported employee Life Challenges, such as a natural disaster loss, dementia of a parent, or homeschooling during COVID. 
Foundational to LifeGuides is the Intelligence Assistance® software platform, which accelerates human connection, wisdom sharing, and empathy, as opposed to AI often replacing humanity. The LifeGuides® vision is to create the largest accelerator of empathy on the planet, as we reduce suffering for 1B people within 15 years, by collaborating with enterprises as our cornerstone partners. 
ABOUT THE TRANSTECH CONFERENCE
The Transtech Conference is THE Conference where Wellbeing Tech founders, investors, and innovators meet. This annual event explores validated technologies that support mental health, wellbeing, and living to our full human potential. The 2-day conference features keynotes, panels, and hands-on demos of cutting-edge tech. It is held annually in San Francisco, yet 2020 is being held globally and virtually. Nichol Bradford is its visionary founder and CEO. See: https://www.ttconf.org/agenda
ABOUT LUIS GALLARDO
Luis Gallardo is the Founder and President of the World Happiness Foundation and World Happiness Fest. He is also the author of Happytalism and The Exponentials of Happiness, director of the Gross Global Happiness program at the United Nations University for Peace, and past Global CMO of Deloitte for 10 years. See: https://www.worldhappiness.foundation/

For press inquiries or to learn more, please contact Stephan Vincent, Sr. Director, Engagement Marketing: Stephan@LifeGuides.com.
Please visit: https://www.lifeguides.com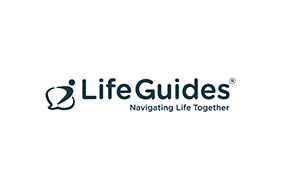 LifeGuides
LifeGuides
LifeGuides® offers a community of trained and certified Guides, who provide guidance in 400+ categories of Personal Growth, Lifelong Learning, or Life Challenges. We are an HR benefit offered by leading employers from all industries. By providing employees with experienced and empathetic support, across the broadest range of "everyday" life events, employees lead happier and more productive lives - both at home and at work. As one Member stated: "More casual than therapy, more qualified than a friend." Our Guide Community lives within the intersection of mentoring, coaching, therapy, executive education, positive psychology and talking to a good friend. Each Guide brings a "Voice" grounded in: Loving-Kindness, Happiness Mindset, Humility, No Judgement, No Dogma, and a focus on nourishing the Whole Person. Our mission is to grow a community for sharing life experience and empathy - and to positively impact the lives of 1B people within 15 years. LifeGuides® is modernizing human support and connection, which is foundational to the human spirit and wellbeing. Learn more at https://www.lifeguides.com/.
More from LifeGuides