Published 11-02-20
Submitted by LIXIL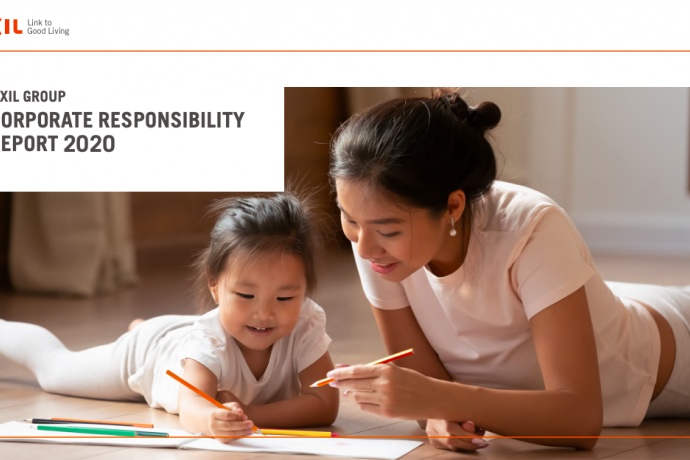 As featured in the LIXIL Group Corporate Responsibility Report 2020
November 2, 2020 /CSRwire/ - LIXIL's higher purpose as a company is to make better homes a reality for everyone, everywhere. I firmly believe that fulfilling this corporate mission leads to further growth of our business as well as contributing to society and the communities we serve.
In FYE 2020, we accelerated our transformation, strengthening governance while simplifying the organizational structure to enable swift decision-making in the rapidly changing business environment in Japan and around the world. We also reviewed our business portfolio to focus on our water and housing technology businesses, our core areas of expertise. In addition, we have built a structure that maximizes cross-regional synergies throughout businesses and brands and accelerates strategic innovations to expand the scale of our business and technological capabilities.
In 2019, LIXIL was included for the first time in the Dow Jones Sustainability World Index (DJSI World), an indication that we have been recognized globally as a company that focuses on sustainability as a part of the overall business strategy. We are proud of this recognition and are committed to improving our performance further and continue contributing to achieving the United Nations (UN) Sustainable Development Goals (SDGs) by 2030 while supporting the everyday lives of people around the world through our products.
Regarding Corporate Responsibility (CR) activities, we announced new goals for our three strategic pillars and have continued to strengthen the execution of our CR strategy of contributing to society and communities through our business.
Concerning Global Sanitation & Hygiene, until now, LIXIL has been tackling the challenge through the development and roll-out of its affordable SATO Toilet Systems to areas without sewers. However, the global COVID-19 pandemic has highlighted the critical need for people to wash their hands to prevent infection, together with the grave reality that a large proportion of the world's population does not have access to sanitary handwashing facilities. As a swift response to protect the lives of many, LIXIL developed the SATO Tap, a handwashing solution for households without access to running water. This affordable innovation is designed to ensure low contact, thereby reducing the spread of disease, while minimizing water use. We are committed to facilitating sustained handwashing practices and improved hygiene through its roll-out.
We are also pushing ahead in our collaborations with various partners on sanitation and hygiene, including the Japan International Cooperation Agency (JICA). Our Make a Splash! partnership with UNICEF is expanding its activities and will include promoting handwashing practices going forward. We are excited that these activities with UNICEF have the potential for LIXIL to make a substantial impact in establishing the sanitary market in developing countries and will also be a meaningful collaboration for us in developing our business.
In the field of Water Conservation & Environmental Sustainability, we achieved our carbon intensity target last year, two years ahead of plan, and set our new Environmental Vision 2050, pursuing a net-zero carbon footprint by 2050 in alignment with the Paris Agreement. We are committed to further reducing our business activities' environmental impact and accelerating measures to help the world transition to a circular economy by providing eco- friendly products and services. Leveraging its strength as a global leader in water conservation, resource circulation, and filtering technologies, LIXIL will continue to set high standards globally and elevate the environmental value of water among our employees and external stakeholders.
The execution of business strategies rests with our employees. At LIXIL, we believe that the breadth of knowledge and different perspectives that employees of diverse backgrounds offer are the driving forces of growth and innovation. We also believe that an organization in which each and every employee has a high sense of purpose leads to sustainable growth. To revitalize our business in Japan, we are actively implementing a new HR program and initiatives to transform into an organization based on meritocracy that allows employees to exert their full potential. Furthermore, we are implementing a global Diversity & Inclusion strategy, which comprises fostering an environment where individuals can play to their strengths and measures to attract and retain diverse talent, to build a diverse, inclusive culture among all employees.
The spread of COVID-19 from the start of the year has forced people worldwide to adapt to the "new normal." Lives have changed rapidly and significantly, as work- from-home became the norm due to travel restrictions to prevent infection. The growing interest in environmental sustainability and diversity around the world is also impacting the role "the home" plays in people's lives. New needs are emerging, such as desires to make the home eco-friendly, comfortable to live in with family members, as well as a pleasant work environment. We believe that accelerating user-centric innovations and creating further value by responding to these new needs will lead to the sustainable growth of our business and contribution to society.
At LIXIL, we are ever more committed to supporting our customers and contributing to society. With our responsibility as a corporate citizen always at the top of our minds, we will continue to pursue swift implementation of our CR strategy with a renewed sense of urgency.
Click here to read LIXIL's 2020 Corporate Responsibility Report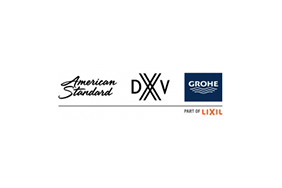 LIXIL