Published 10-30-20
Submitted by Global Citizen
Americans Called on to Vote and Do Their Part to Ensure a Fair and Accurate Election 
Special to Stream Tonight at 9PM ET Across Amazon Music, Apple Music, Apple TV App, NowThis, YouTube, Twitter, TIDAL and Facebook 
With Appearances by Amy Schumer, Sen. Bill Frist, Billie Eilish, Chris Rock, Cobie Smulders, Coldplay, Condoleezza Rice, Eva Longoria, Jennifer Lopez, Gov. John Kasich, Kelly Clarkson, Leonardo DiCaprio, Lin-Manuel Miranda, Natalie Portman, Salma Hayek Pinault, Shaquille O'Neal, 
Tan France, Sen. Tom Daschle and Wilmer Valderrama
And Performances by Alicia Keys & Brandi Carlile, Black Eyed Peas & Maluma, Dan + Shay, 
Offset, Shawn Mendes, the Bethune-Cookman University Marching Band, Young Poets' Voices, 
and Norah, Yarah and Rosa
Produced by Live Nation, Global Citizen and Live Animals 
Co-Produced by Ryan Piers Williams, Chris Stadler, Rick Yorn, AK Worldwide, Harness, Simpson Street and Sunshine Sachs
NEW YORK, Friday, October 30, 2020 /CSRwire/ - Last night, Every Vote Counts: A Celebration of Democracy, a nationally televised event, aired on the CBS Television Network and streamed via CBS All Access, as well as iHeartMedia radio stations and app. The special will also be available to watch tonight, Friday, October 30, 2020 at 9PM ET on Amazon Music, Apple Music, Apple TV App, NowThis, YouTube, Twitter, TIDAL and Facebook.
Hosted by Alicia Keys, America Ferrera, and Kerry Washington, Every Vote Counts honored and celebrated the power of voting through music, dance and dialogue. Artists, musicians, performers, and community leaders came together for a nonpartisan celebration of American democracy, with the goal of uplifting the power of civic action and celebrating the precious value of every single citizen's right to vote.
Viewers were asked to create voting plans and build voting teams, and were called on to pledge to vote and help make sure the U.S. election is fair and accurate. 
The special featured musical performances, interviews with everyday voters, and speakers sharing information on how to vote and allay concerns they may have around voting amid a pandemic. 
Key moments from the special included:
Every Vote Counts is an appeal to all Americans – all races, creeds and parties – to get to the polls in the final days of this election season. The nonpartisan special reminded viewers that the right to vote has been hard fought, fair elections must be protected, and above all a strong democracy depends on participation. 
Cisco Webex joined Every Vote Counts as the presenting partner. Every Vote Counts was produced by Live Nation, Global Citizen, Chad Hines and Ivan Dudynsky for Live Animals, and co-produced by Alicia Keys, America Ferrera, Kerry Washington, Hugh Evans, Michael Rapino, Eva Longoria, Leonardo DiCaprio, Ryan Piers Williams, Chris Stadler, Rick Yorn, AK Worldwide, Harness, Simpson Street, and Sunshine Sachs. Support for the special was provided by Pop Culture Collaborative and other private foundations. Facts and figures referenced in Every Vote Counts were provided by HeadCount, with special packages provided by NowThis. 
Every Vote Counts was a nonpartisan civic engagement event and was not a fundraiser. For more information and to pledge to vote, visit www.globalcitizen.org/everyvote.
###
CONTACTS:
Sunshine Sachs:
GC@sunshinesachs.com
Global Citizen:
Charmion Kinder, media@globalcitizen.org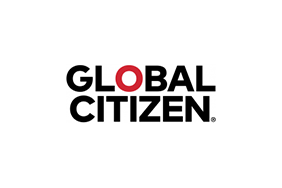 Global Citizen
Global Citizen
Global Citizen is a movement of engaged citizens who are using their collective voice to end extreme poverty by 2030. On our platform, Global Citizens learn about the systemic causes of extreme poverty, take action on those issues, and earn rewards for their actions — as part of a global community committed to lasting change.
Our Impact
Since 2011, millions of Global Citizens around the world have taken over 24 million actions to targeting world leaders to end extreme poverty by 2030. To date, the actions by our global community along with our high level advocacy efforts and with our partners, have resulted commitments and policy announcements from leaders, valued at over $48 billion that have impacted more than 880 million people by 2030. 
More from Global Citizen