Published 10-30-20
Submitted by Comerica Bank

Comerica Bank and the Detroit Lions have teamed up again to ensure first downs at Ford Field this season stretch further than 10 yards. Each Lions first down gained this season at Ford Field will translate to $100 that will aid one of eight selected community partners through the Comerica Bank Lions First Down partnership.
"During this great time of need, it remains vital that we work together and support the recovery of our communities," said Linda Nosegbe, Comerica Bank Vice President, Southeast Michigan External Affairs Market Manager. "Our exceptional partnership with the Detroit Lions provides a unique platform to connect valuable resources to those who are struggling through impactful community services, initiatives and programs."
Through the Lions first two home games, Comerica has donated $4,300 thus far.
For the Lions' 2020 opening home game vs. the Chicago Bears, the Comerica Bank Lions First Down Program benefited Capuchin Soup Kitchen and then contributed to the Charles H. Wright Museum of African American History following the Lions second home game against the New Orleans Saints.
Comerica and the Lions will support the following community partners for the remainder of the 2020 season:
For the past three seasons, Comerica has contributed $54,000 to local community organizations through Comerica Bank's Lions First Down program, which has benefited Winning Futures (2019), Beyond Basics (2018) and The Children's Center (2017).
"We're excited to continue our partnership with Comerica in 2020," said Detroit Lions Executive Director of Corporate Partnerships, Dan Lentz. "This year, more than ever, it's important to support and raise awareness around the work local non-profits are doing in the community. We can't wait to see what type of impact the program will have this season."
For more information on the Comerica Bank Lions First Down partnership, visit detroitlions.com/community/comerica-first-down-donation.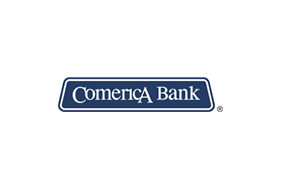 Comerica Bank
Comerica Bank
Comerica Incorporated (NYSE: CMA) is a financial services company headquartered in Dallas, Texas, and strategically aligned by three business segments: The Commercial Bank, The Retail Bank, and Wealth Management. Comerica focuses on relationships, and helping people and businesses be successful. In addition to Texas, Comerica Bank locations can be found in Arizona, California, Florida and Michigan, with select businesses operating in several other states, as well as in Canada and Mexico. 
More from Comerica Bank