Published 11-02-20
Submitted by Johnson & Johnson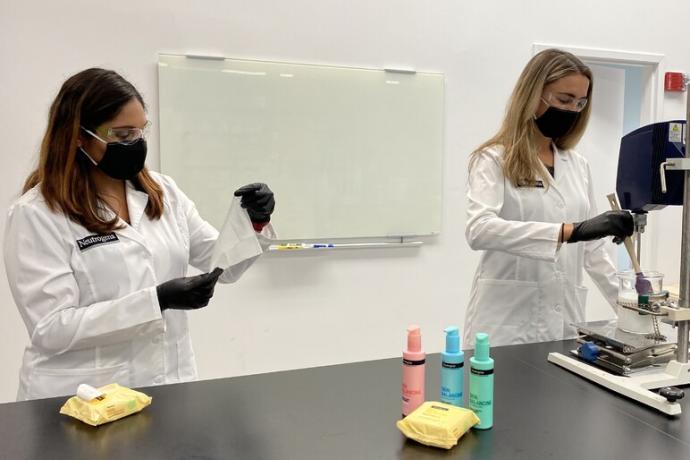 Pictured (L-R): Neutrogena Scientists Marcee Martinez and Olivia Schultz
Originally published on LinkedIn
I love my job. As a scientist, I'm constantly challenging myself and my teams to make a meaningful difference on human health. 
Human health is complex and is interdependent with the health of the planet. This is why we design products with the earth in mind. We look to create products in ways that consider the planet's health without sacrificing the product's safety and efficacy.
In my first year at our Skillman, NJ labs, I was fortunate to work with a team of dedicated scientists to update one of our most iconic, beloved products to be more sustainable – the make-up remover wipe. Our first home-compostable cleansing wipe is made from 100% plant-based fiber.
Part of NEUTROGENA's Skin Balancing cleansing line (available the US), this innovation represents a big step toward our goal of transitioning our entire cleansing wipes portfolio to this fabric that will breakdown over time. This work demonstrates the perseverance and inspiration that happen in the Johnson & Johnson Consumer Health labs.
Creating a more sustainable wipe product wasn't easy - there's no industry standard for measuring compostability. To get it right, the team worked with environmental experts in Europe to develop standards for evaluating fabrics. We ran material candidates through the wringer – analyzing their heavy-metal content, evaluating their potential stress on our ecosystems, and testing their ability to disintegrate and biodegrade aerobically.
Using this new clinical standard, we grappled to find a fabric that could pass our test for home compostability. Often fabrics were either ineffective or had a rough feeling on skin – so consumers wouldn't use it. We partnered with suppliers to screen 50 new fabric options. After three years of searching and testing, one fabric stood out and checked all the boxes.
These are important decisions, as the health – our people and the planet - depends on it.
Our next step is even bigger. In 2021, we plan to transition all makeup-remover wipes across the Johnson & Johnson Consumer Health portfolio to this new plant-based material, while simultaneously introducing new recyclable packaging (the team is working hard to perfect that now). We're also looking to determine how we can adapt these learnings to other parts of our portfolio, such as our baby wipes, in the future.
This is a significant moment – for our company, for our customers and for our planet. As part of the world's largest healthcare company, a decision like this will create both an immediate and long-term impact on the health of our environment. I've only been with Consumer Health for a year, but I've been heartened by our employees' unbreakable commitment to science and sustainability since the very beginning.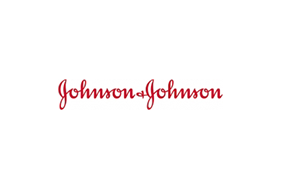 Johnson & Johnson
Johnson & Johnson
Caring for the world, one person at a time... inspires and unites the people of Johnson & Johnson. This year, we celebrate 126 years of embracing research and science – bringing innovative ideas, products and services to advance the health and well-being of people. Employees of the Johnson & Johnson Family of Companies work in more than 250 operating companies in 60 countries throughout the world. The passion and commitment of our people yield innovations that further minimize our impact on the planet, drive new alliances to address major health challenges in developing and developed countries, and help to create economic opportunity for people. Improving human health and well-being is our crucial mission and the ultimate measure of upholding our responsibility now and for generations to come.
At Johnson & Johnson, our top priority is health-health of people and the planet. That's why we set aggressive corporate wide goals to reduce our environmental impact, outlined in our Healthy Future 2015 goals. To this end, we established the proprietary Earthwards® process for developing and marketing greener products through lifecycle analysis. Every Earthwards® recognized product must achieve a greater than 10 percent improvement in at least three of the seven goal areas:
Materials used
Packaging reduction
Energy reduction
Waste reduction
Water reduction
Positive social impact or benefit
Product innovation
More from Johnson & Johnson