Published 10-30-20
Submitted by Johnson & Johnson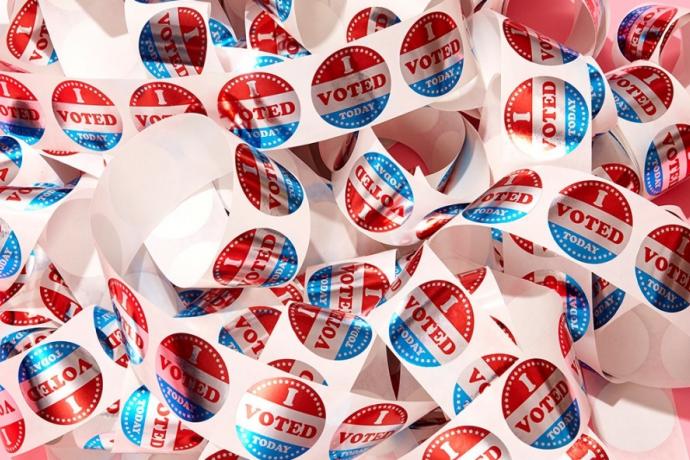 In an unprecedented year, you need to think of unprecedented ways to help your workforce feel supported—including on Election Day. The company's Chief Human Resources Officer shares why employees can take paid time off to vote this November.
Originally published on jnj.com
Zoom meetings. Hybrid learning models. Telemedicine. The list goes on of how the current pandemic has altered life in ways great and small.​
Included in the mix: figuring out how to go about getting to the polls on Election Day on November 3.
For its over 40,000 employees in the United States, Johnson & Johnson decided to make the process a little easier by rolling out a benefit that lets its workforce take paid time off to vote. The company is also a partner of When We All Vote, an organization with a mission to help inspire people across the country to make a plan to vote.
Peter Fasolo, Ph.D., Executive Vice President, Chief Human Resources Officer, shares the story behind the company's decision to do its part in helping support its employees in making a voting plan this pandemic year.
An employee (left) serving in the Spanish–American War. In 1898, the company introduced a benefit that held positions and paid full salaries for those called to duty—one of the earliest examples of supporting employees performing civic duties.
Image Courtesy: Johnson & Johnson Archives
The pandemic has presented so many unique challenges for people the world over, including our employees—from parents struggling to figure out how to juggle working remotely with helping their children learn remotely to crucial frontline workers who may not have the flexibility to do their jobs from home. We call the latter our onsite heroes at Johnson & Johnson. They are the researchers, manufacturing employees and other essential workers who have continued to come to work every day to ensure that we can meet the healthcare needs of people across the globe.
The last thing that our employees need to also juggle is how to find time to get to the polls, which is why we made the decision to offer them the ability to take four hours of paid time off on Election Day in the U.S. to express their right to vote and help drive meaningful change and improvement in their communities.
And that decision sprung from a simple question that we asked ourselves as an executive leadership team: How can we ensure that we are doing everything we can to assist our employees during these unprecedented times and make certain they have the support they need to exercise their responsibility as a citizen of the United States? Or as I like to ask: What kind of company do we want to be?
The answer to these questions is very easy because we have Our Credo to guide us, a company mission statement that was drafted by General Robert Wood Johnson, son of one of the company's founders. Paragraph two is dedicated entirely to our responsibility to one key stakeholder: our employees. And the paragraph that follows it? It's dedicated to our responsibility to the communities in which we live and the world community.
So this Election Day benefit helps us deliver on both commitments at a time when our communities and employees are challenged—because it's not just about voting. It's about the importance of employees being able to volunteer at their polling place. It's about giving them the ability to spend some time getting the vote out within their community. It's about so many things that can help drive purpose and meaning in life.
It also speaks to a legacy of supporting employees who have wanted to serve in times of need, be it in their communities or as members of the military. In 1898, one of the company's founding brothers instituted a policy that was ahead of its time. That year, the Spanish–American War broke out and he made the decision to not only hold positions for employees who served in the military, but also continue to pay their salaries. We offer these same benefits to this day.
Dr. Spira volunteered in the ICU at Boston Medical Center
When I say that I feel this is our time to shine as leaders at Johnson & Johnson, it's because this is just one of several innovative ways we've mobilized to help our employees since COVID-19 changed life as we knew it.
From our new COVID-19 Medical Personnel Leave Policy—which enables medically trained Johnson & Johnson employees worldwide to take a paid leave for up to 14 weeks to provide medical services for COVID-19—to a benefit for parents that allows for flexible or compressed work hours, we have worked hard to make sure our employees feel well cared for during this challenging moment in history.
To date, about 40 employees have taken advantage of the COVID-19 Medical Personnel Leave Policy, like Avrum Spira, M.D., Global Head, Lung Cancer Initiative, Johnson & Johnson. He worked tirelessly at the height of the pandemic to help treat patients in the ICU at Boston Medical Center, an experience he shared in this recent story.
When I look back on the last 10 years working at Johnson & Johnson, I recall something a mentor once said to me: "Don't just think of creating policies—think about how you can help make employees' lives better, so they can also fulfill their family and personal responsibilities. That's what makes a good employee benefit."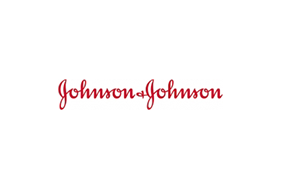 Johnson & Johnson
Johnson & Johnson
Caring for the world, one person at a time... inspires and unites the people of Johnson & Johnson. This year, we celebrate 126 years of embracing research and science – bringing innovative ideas, products and services to advance the health and well-being of people. Employees of the Johnson & Johnson Family of Companies work in more than 250 operating companies in 60 countries throughout the world. The passion and commitment of our people yield innovations that further minimize our impact on the planet, drive new alliances to address major health challenges in developing and developed countries, and help to create economic opportunity for people. Improving human health and well-being is our crucial mission and the ultimate measure of upholding our responsibility now and for generations to come.
At Johnson & Johnson, our top priority is health-health of people and the planet. That's why we set aggressive corporate wide goals to reduce our environmental impact, outlined in our Healthy Future 2015 goals. To this end, we established the proprietary Earthwards® process for developing and marketing greener products through lifecycle analysis. Every Earthwards® recognized product must achieve a greater than 10 percent improvement in at least three of the seven goal areas:
Materials used
Packaging reduction
Energy reduction
Waste reduction
Water reduction
Positive social impact or benefit
Product innovation
More from Johnson & Johnson