Published 10-29-20
Submitted by FedEx Corporation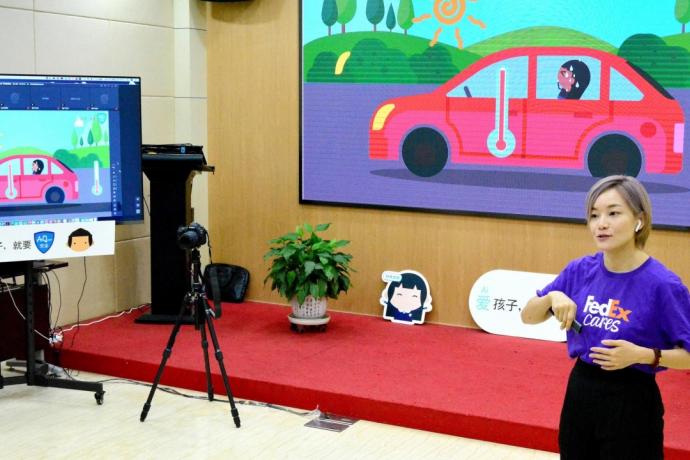 Originally published on FedEx Cares
FedEx Express (FedEx), one of the world's largest express transportation companies, recently held the AnQ Safety Awakening public class in collaboration with non-profit organization Tongdao in Shanghai's Tianshan Community.  With children from the local community and seven cities across the country virtually joining together with volunteers from Tianshan Community, FedEx and Tongdao, the public class promotes online home safety education for young children.
Volunteers gave a lesson on home safety, focusing on common home summer holiday accidents, such as falling from tall buildings and being scalded by hot water. Through easy-to-learn methods, including storytelling, videos and books, the lesson emphasizes the importance of safety and risk prevention. The event was integrated as part of a series of innovative activities carried out at the Tianshan Community Children's Center.
Launched online on August 20, the AnQ Safety Awakening joint CSR Program will reach children across the country over the next two months. As an internet-based CSR initiative, it unites governments, social organizations, enterprise employees, partners, customers and participants to provide professional volunteer services for a larger cause: to help children better understand safety and protection.
Targeting children ages three to nine, the AnQ Safety Awakening cloud classroom delivers trauma prevention and health education with lessons covering water, road and home safety – three topics of greatest concern to parents. Through diverse forms like "1-Minute AnQ Safety Awakening Video" and the "AnQ Awakening Cloud Classroom," the program offers a frequent review of small amounts of information per session so that young students can effectively learn. By combining cloud-based teaching with offline lessons, it raises awareness of safety among both children and their parents.
The COVID-19 pandemic has spurred every sector to take advantage of opportunities created by the internet and digital technologies. Internet-based CSR initiatives serve as an important platform for demonstrating enterprises' strength in fulfilling social responsibilities and can effectively mobilize participation from volunteer forces on all sides. The AnQ Safety Awakening Joint CSR Program pools volunteer strength from FedEx, partners and customers. Through online technologies, innovative education models and joint CSR platforms, these forces all work together to drive impact across the country.
About Tongdao
Tongdao is a non-governmental organization that serves children and their families, makes cross-sector integration as its service strategy, explores social issues in creative ways and provides solutions to social responsibility projects. Its copyrighted AnQ Safety Awakening Class offers children's safety protection courses and is recognized by the Copyright Protection Center of China. Tongdao boasts more than 30 patent technologies in teaching aids, learning aids and functional home safety protection items.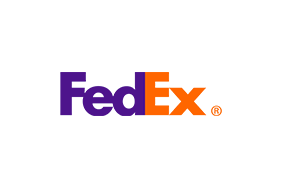 FedEx Corporation
FedEx Corporation
FedEx Corp. (NYSE: FDX) provides customers and businesses worldwide with a broad portfolio of transportation, e-commerce and business services. With annual revenue of $92 billion, the company offers integrated business solutions through operating companies competing collectively, operating collaboratively and innovating digitally under the respected FedEx brand. Consistently ranked among the world's most admired and trusted employers, FedEx inspires its 600,000 team members to remain focused on safety, the highest ethical and professional standards and the needs of their customers and communities. FedEx is committed to connecting people and possibilities around the world responsibly and resourcefully, with a goal to achieve carbon-neutral operations by 2040. To learn more, please visit about.fedex.com.
More from FedEx Corporation