Published 10-27-20
Submitted by AB InBev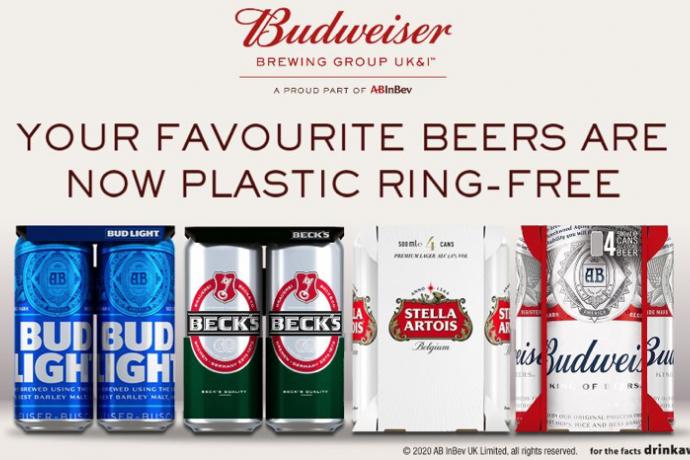 We didn't put a ring on it. Here's what's replaced our plastic rings in the UK!
AB InBev has reached another exciting circular packaging milestone - our entire portfolio of iconic beers from Budweiser Brewing Group UK&I is now plastic-ring free. 
That means cans of Budweiser, Bud Light, Stella Artois and Beck's in the UK will now be packaged with alternatives like fully recyclable wraps and the KeelClip™, a new technology which uses recyclable paperboard to create a lighter weight pack.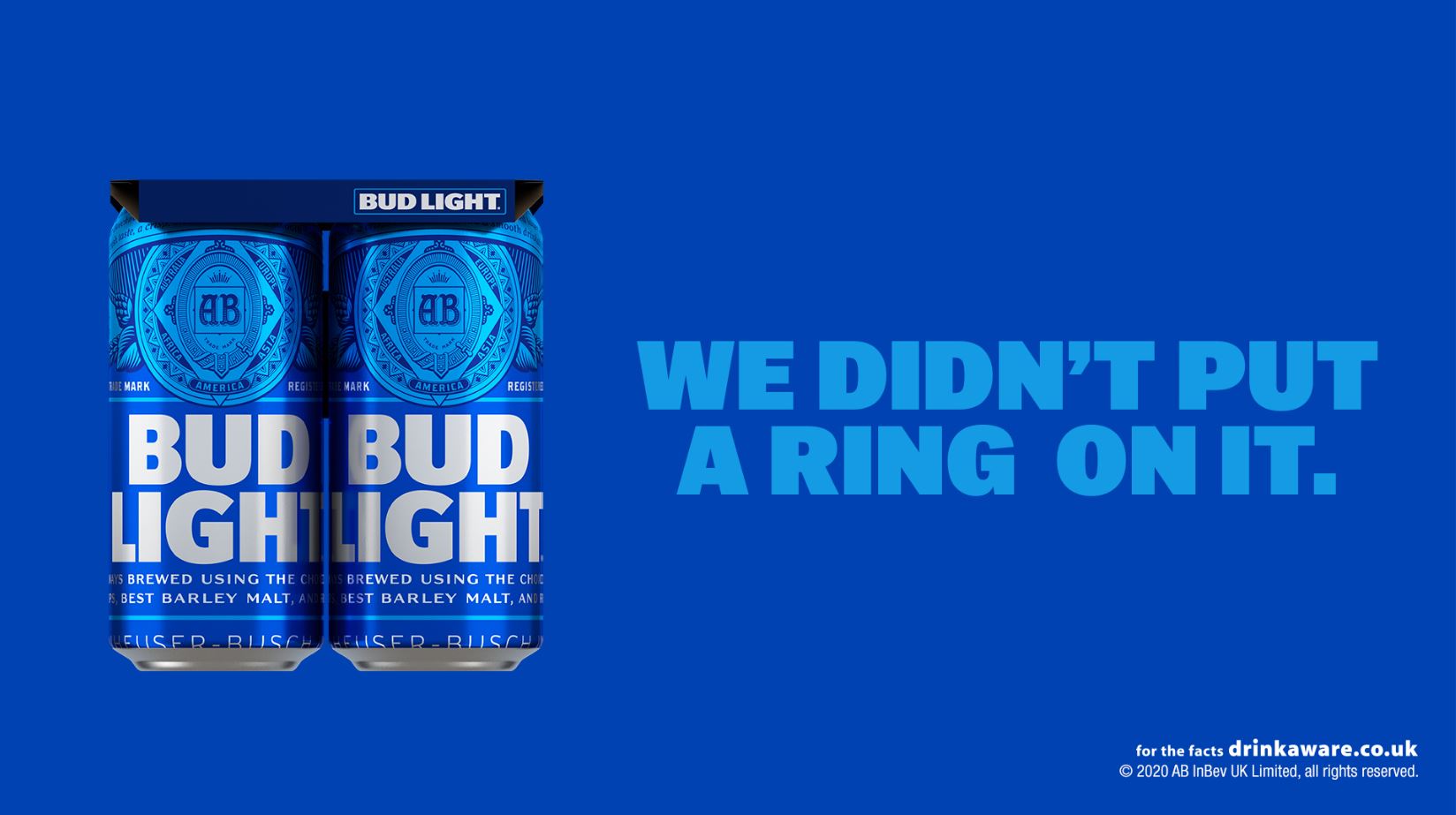 Along with decreasing our usage of plastic shrink wrap, we will be eliminating  850 tonnes of plastic waste, the equivalent weight of 67 double decker buses, every year.  
This change takes our company one step closer to achieving our 2025 Sustainability Goal of having 100% of our products in packaging that is returnable or made from majority recycled content.  
The road to plastic-free packaging 
Budweiser Brewing Group UK&I first announced the ambition to go plastic-free in September 2019. After investing £6.3 million into packaging infrastructure at breweries in South Wales and Lancashire, we've been able to reach our goal in just 13 months.  
Paula Lindenberg, President of Budweiser Brewing Group UK&I, said of the initiative: "We couldn't have predicted the events of this year, but we were determined to not let this hinder our sustainability progress. It's why I'm so proud that we've met our target of removing plastic-rings and shrink wrap from all our canned beers. Thanks to the hard work of our teams, there will be no plastic-rings on any canned beer that leaves our breweries in the UK from today."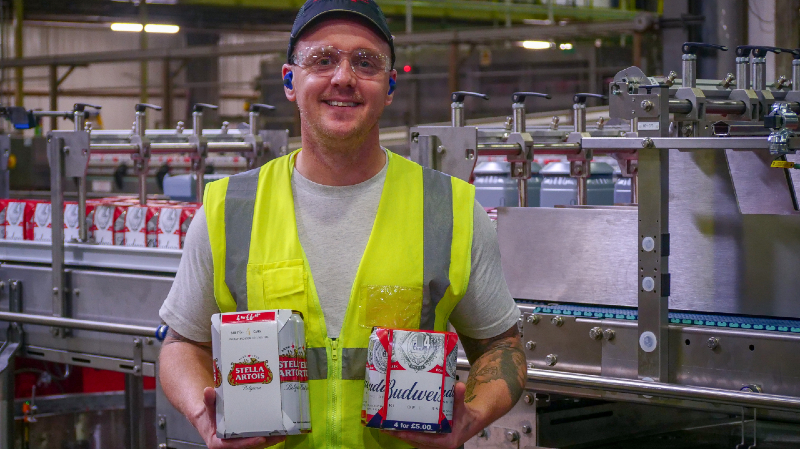 Goodbye plastic, hello awards
To make this circular packaging goal a reality, the breweries, which produce a combined 4,000+ cans per minute, upgraded three canning lines and are now fully equipped to produce alternatives to plastic-rings, including the KeelClip, which was recently honored with two awards at the prestigious Pro Carton/ECMA European Carton Excellence Awards 2020.  
"We are delighted that this forward-thinking innovation, launched in collaboration with Graphic Packaging, has been recognized at this level by Pro Carton, ECMA and the public," said Michaela Miedl, Innovation and Technology Director for AB InBev - Europe. "KeelClip is a perfect example of premium innovation that supports sustainability and improves the consumer experience."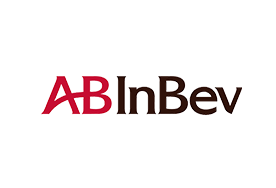 AB InBev
AB InBev
Anheuser-Busch InBev is a publicly traded company (Euronext: ABI) based in Leuven, Belgium, with an American Depository Receipt secondary listing on the New York Stock Exchange (NYSE: BUD). It is the leading global brewer and one of the world's top five consumer products companies.

Beer, the original social network, has been bringing people together for thousands of years and our portfolio of well over 200 beer brands continues to forge strong connections with consumers. We invest the majority of our brand-building resources on our Focus Brands - those with the greatest growth potential such as global brands Budweiser®, Stella Artois® and Beck's®, alongside Leffe®, Hoegaarden®, Bud Light®, Skol®, Brahma®, Antarctica®, Quilmes®, Michelob Ultra®, Harbin®, Sedrin®, Klinskoye®, Sibirskaya Korona®, Chernigivske®, Hasseröder® and Jupiler®. In addition, the company owns a 50 percent equity interest in the operating subsidiary of Grupo Modelo, Mexico's leading brewer and owner of the global Corona® brand. AB InBev's dedication to heritage and quality originates from the Den Hoorn brewery in Leuven, Belgium dating back to 1366 and the pioneering spirit of the Anheuser & Co brewery, with origins in St. Louis, USA since 1852. Geographically diversified with a balanced exposure to developed and developing markets, AB InBev leverages the collective strengths of its approximately 116,000 employees based in 23 countries worldwide. In 2011, AB InBev realized 39.0 billion USD revenue. The company strives to be the Best Beer Company in a Better World. For more information, please visit: www.ab-inbev.com.
More from AB InBev