Published 10-26-20
Submitted by Tetra Tech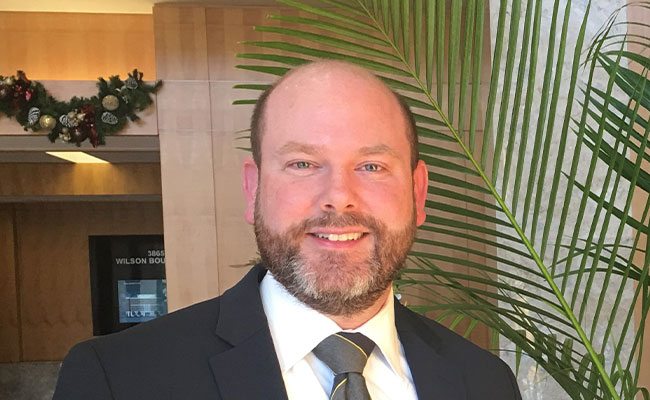 Matt House joined Tetra Tech in 2018 and is Vice President within Tetra Tech's Federal Information Technology (IT) team. Matt oversees our technology solutions service offerings primarily out of the Washington, DC, metropolitan area.
Matt has a Bachelor of Science in Physics and Computer Science from the University of Maryland and a Master of Science in IT. We talked with Matt as part of our #TtInspires campaign celebrating the passion of Tetra Tech employees. Follow #TtInspires on social media for more stories.
What sparked your interest developing expertise in both cybersecurity and technology?
I've always been drawn to technology as a tool to help solve problems more efficiently. My goal is to find ways to design solutions that leverage cutting-edge technologies and are secure by default.
Throughout my career, I noticed that few in my field took the time to understand how to integrate security properly into their efforts. I also observed that those in cybersecurity often didn't understand the underlying technologies well enough to be effective. As technology evolves, cybersecurity professionals are being asked to develop a deeper understanding of IT to be effective. Tetra Tech's internal cybersecurity training program ensures that our professionals are educated in various technologies and architectures and how cybersecurity applies.
How has working at Tetra Tech inspired you to apply your expertise in cybersecurity and technology to new fields?
At Tetra Tech, we implement cutting-edge solutions that use a wide range of Internet of Things (IoT) devices and complex building and infrastructure systems that rely on technology. We must integrate technology and cybersecurity in our solutions. Tetra Tech's wide range of projects in engineering, water, infrastructure, and other markets opens a world of possibilities to help design and deliver high-end and secure solutions for our clients. By integrating IT and cybersecurity into our solutions, I have the opportunity to collaborate on projects in fields I never would have had access to otherwise.
How has Tetra Tech's cybersecurity work supported creating more sustainable projects and communities?
Our work ensures that the systems that automate, monitor, and protect our infrastructure remain secure and operate as expected, enabling us to deliver more efficient and sustainable solutions. For example, our cybersecurity experts helped secure the technology that protects drinking water treatment plants, ensuring safe and sustainable water supplies.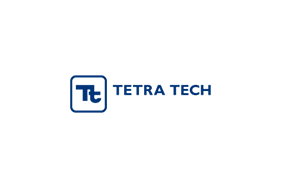 Tetra Tech