Published 10-23-20
Submitted by Mohawk Industries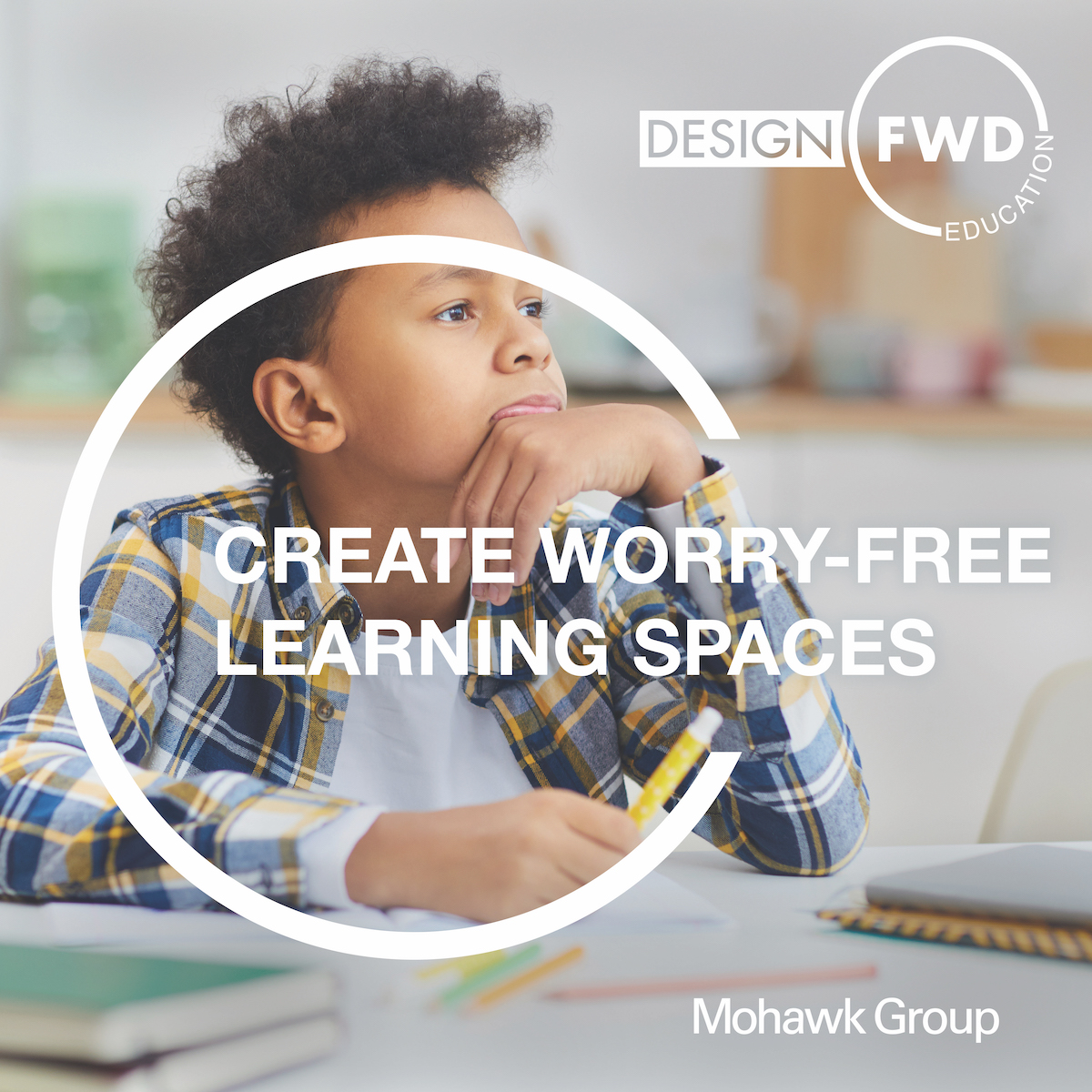 CALHOUN, Ga., October 23, 2020 /CSRwire/—Next week Mohawk Group unites education designers, facility managers and other stakeholders with a dynamic lineup of panelists and industry experts who are leading the way in fostering worry-free, high-performing learning environments.​​​​​ In the inaugural DesignFWD Education digital summit on Wednesday, Oct. 28, the attendees will engage with peers and thought leaders as they explore a progressive approach to education design in a mix of live and on-demand content to equip students and staff in educational environments to thrive in an evolving learning landscape.
The one-day virtual experience, curated around the idea of "Creating Worry-Free Education Environments," will offer attendees a front row seat to world-class insights and practical information. High-value programming will feature actionable conversations, panels, solutions, and case studies that will focus on cooperative purchasing, school performance, design solutions and more to ultimately equip and enhance learning environments. The event will take place exclusively through an interactive online platform next Wednesday, 9 a.m. – 4 p.m., with all times listed in Eastern Time.
"Now more than ever, every decision we make is critical to the health and safety of those in occupied spaces — especially learning environments," said David Dembowitz, Mohawk Group's senior vice president of education. "We invite both seasoned professionals and emerging leaders to join us at our DesignFWD Education summit to discover what's next for our field. We'll learn about what the future holds for educational space design and everyone it serves through the lens of new strategies, trends, movements, tips and tricks, and what it will take for us to collectively move design and education forward."
On-demand case studies will showcase the importance of the specification of different commercial finishes in learning environments and how they help school systems and universities accomplish their goals. Additional presentations will help viewers learn more about extending the life of investments in time and money through proper maintenance and care, how to learn the ins and outs of cooperative purchasing agreements with the likes of Sourcewell and OMNIA Partners, and how to leverage them.
In addition to an on-demand library featuring topic-based video content on everything from accommodating all student populations to branding and maintenance, live panel discussions will include "Maximizing Your Budget Through Unexpected Times" and "A Progressive Look at School Design Moving Forward." An all-new virtual 360-degree product experience for K-12 and higher education interiors will also be debuted.
Distinguished industry experts participating in the event include Julie Boynton, director of interior architecture at the University of Notre Dame, Fiona Grandowski, principal at Collins Cooper Carusi Architects,​ Dr. Debra Harris, CEO of RAD Consultants, and Terry Yaklin, director of maintenance for the Judson Independent School District in Texas.
Mohawk Group will continue to produce and distribute additional continuing education content following the Oct. 28 event in the form of free ongoing segment-focused experiences. The "Achieving a 4.0 for Sustainability in Higher Education" CEU will take place next week just after DesignFWD Education on Friday, Oct. 30, at 12 p.m. Attendees will learn more about the integration of different techniques that apply to sustainable design and architecture for higher education and the green building certification platforms that are help buildings achieve optimum potential.
To register for free, view the full DesignFWD Education session agenda and build your personalized summit schedule, please visit MohawkGroup.com/DesignFWDedu. Following the event, all presentations will be archived for registered users to reference through the end of the calendar year.
About Mohawk Group
As the world's leading producer and distributor of quality commercial flooring, Mohawk Group believes that better floor coverings emerge from better design, innovation, sustainability, project solutions and operational excellence. Mohawk Group addresses the unique challenges and opportunities in contract interiors with a comprehensive carpet and hard surface portfolio of all types and price points. As the commercial division of Mohawk Industries, the company has a heritage of craftsmanship that spans more than 130 years. To learn more about our full line of flooring products, please visit MohawkGroup.com.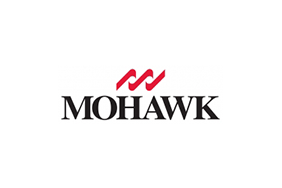 Mohawk Industries
Mohawk Industries
Mohawk Industries: Mohawk Industries is the leading global flooring manufacturer that creates products to enhance residential and commercial spaces around the world. Mohawk's vertically integrated manufacturing and distribution processes provide competitive advantages in the production of carpet, rugs, ceramic tile, laminate, wood, stone and vinyl flooring. Our industry-leading innovation has yielded products and technologies that differentiate our brands in the marketplace and satisfy all remodeling and new construction requirements. Our brands are among the most recognized in the industry and include American Olean, Daltile, Durkan, Karastan, Marazzi, Mohawk, Mohawk Group, Pergo, Unilin, Quick-Step and IVC. During the past decade, Mohawk has transformed its business from an American carpet manufacturer into the world's largest flooring company with operations in Australia, Brazil, Canada, Europe, India, Malaysia, Mexico, New Zealand, Russia and the United States.
More from Mohawk Industries