Published 10-22-20
Submitted by Johnson & Johnson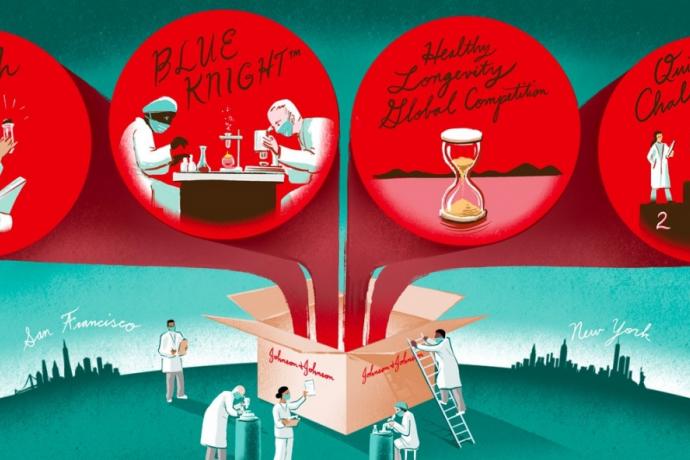 In addition to its own cadre of scientists hard at work fighting the pandemic, Johnson & Johnson also supports external researchers and entrepreneurs equally dedicated to finding solutions for the current health crisis. We take a look at some of this groundbreaking work happening across the globe—from San Francisco to Seoul.
Originally published on jnj.com
"I love curiosity-driven research," says William N. Hait, M.D., Ph.D., Global Head, Johnson & Johnson External Innovation. "To generate the kind of knowledge we need about diseases, people have to be curious. They have to follow their ideas using rigorous scientific methods to generate the breakthroughs we so fervently desire."
It's a philosophy that guides how Dr. Hait approaches his work overseeing the company's sourcing of early-stage external innovation—across the globe.
And as Dr. Hait notes, COVID-19 has only made this search for new knowledge all the more urgent. "The current pandemic has thrown into stark relief how important it is to address such situations effectively and rapidly—and ultimately prevent new outbreaks from occurring," he says.
We sat down with Dr. Hait to learn just how he and his teams at Johnson & Johnson Innovation have been hard at work tackling the current global health crisis by investing in and helping advance innovative solutions from "curiosity-driven" scientists and entrepreneurs alike to some of the biggest challenges presented by the pandemic.
1. Tapping Into the Global Innovation Grid
​
Cities around the world have become ecosystems for innovation—places where a community of academic institutions, start-ups, incubators and investors come together to take on some of the world's toughest problems in healthcare.
"At Johnson & Johnson Innovation, our job is to plug ourselves into this innovation grid by building the infrastructure to support and invest in healthcare innovation," says Dr. Hait.
The company does this through its four Innovation Centers (ICs), located in some of the world's top hubs for innovation in life sciences—Boston, London, San Francisco and Shanghai—as well as Johnson & Johnson Innovation–JLABS, its global network of incubators. The ICs are designed to promote collaborations between Johnson & Johnson and entrepreneurs developing next-generation pharmaceuticals, medical devices and consumer healthcare products.
A few years ago, the San Francisco IC team—together with Johnson & Johnson Innovation's corporate venture arm, JJDC, and the company's Global Public Health team—invested in a startup diagnostic company called Cue Health. The team worked with Cue Health to develop programs for tracking HIV viral loads and respiratory syncytial virus (RSV), a common illness that can be life-threatening for infants, adults with chronic obstructive pulmonary disease (COPD) and the elderly.
Cue Health was in the final stage of clinical validation for their molecular test for influenza detection at home when the pandemic hit—and the company quickly created a rapid diagnostic test for SARS-CoV-2, the virus that causes COVID-19. In June, the company received Emergency Use Authorization from the Food & Drug Administration for its point-of-care test (meaning it can be used under the supervision of healthcare workers), which can deliver results in about 20 minutes.
"Thanks to the insights of our team, we were one of the earliest investors in Cue Health, which has now developed a leading rapid test for COVID-19," says Dr. Hait.
2. Addressing Worldwide Health Threats Today—and Tomorrow
​
The COVID-19 pandemic has offered critical lessons for healthcare providers, scientists and policymakers around the world, including the importance of preparing for the next big health threat—whether it's another infectious disease pandemic, a biological hazard like antibiotic-resistant bacteria or an environmental threat like climate change.
Through a partnership with the Biomedical Advanced Research and Development Authority (BARDA), a component of the Office of the Assistant Secretary for Preparedness and Response in the U.S. Department of Health and Human Services, Johnson & Johnson Innovation–JLABS is working to help improve health security and our nation's response to medical threats and emerging infectious diseases.
The program, called BLUE KNIGHT™, supports startup companies that are working on potentially groundbreaking innovations aimed at preventing and addressing 21st century health threats by providing, among other benefits, lab space, funding and mentorship from BARDA and the Johnson & Johnson family of companies.
In August, the first seven companies were selected for their promising work on urgently needed diagnostics, therapeutics, vaccines and other technologies for COVID-19. One of these companies, Gabi SmartCare, is developing a remote monitoring device for at-home use that combines advanced medical wearable technologies and predictive digital analytics to help physicians better monitor patients with respiratory illnesses like COVID-19.
"Our preparedness and response to emerging public health threats, as well as existing debilitating diseases, requires new, transformational approaches," Dr. Hait says. "Through Blue Knight, we aim to identify and nurture the best ideas of early-stage companies from across our global innovation network to accelerate the development of potentially life-changing new solutions aimed at preventing, intercepting, treating and curing serious diseases."
3. Tackling Chronic Health Conditions That Can Make People More Vulnerable to Severe Illness
​
As a physician, Dr. Hait's ultimate vision is to create a "world without disease" in which people don't just have increased lifespans, but longer "healthspans," or the number of years spent free of disease.
As part of that mission, Johnson & Johnson Innovation became the principal corporate sponsor of the Healthy Longevity Catalyst Awards in the United States, which is one component of a multi-year, multimillion-dollar international initiative launched by the U.S. National Academy of Medicine (NAM) last year. In January, the initiative debuted the Healthy Longevity Global Competition, which set out to find scientists working on promising ideas that closely align with Dr. Hait's vision of "immorbidity," or a life free of disease.
"Most chronic health conditions, like heart disease, type 2 diabetes or cancer begin in middle age," Dr. Hait says. "When humans lived to just 55, that was not as big of a deal. But if you live well into your 90s, like many people do today, that can mean 50 years spent dealing with diseases that can significantly impact your enjoyment of life."
The pandemic has also exposed how these chronic conditions can make some older adults more vulnerable to COVID-19. Experts have learned that having certain medical conditions—such as COPD, type 2 diabetes, high blood pressure and kidney disease—can potentially increase your risk of severe illness.
"As people age, the risk for many of these diseases increases, and as a result, this viral illness can be devastating to older people," Dr. Hait says. "Because as we get older, our once finely tuned immune system can often be detrimentally affected."
When a person becomes infected with a pathogen like COVID-19, the body mounts an immune response against the virus. This is accompanied by an inflammatory reaction that can manifest through such symptoms as a fever, chills, muscle aches and headaches.
"In most healthy, young people, as the infection is brought under control and ultimately eliminated, the inflammatory response subsides," Dr. Hait explains. "But in some older people, or those whose immune system is already out of balance, the inflammatory component can continue or even accelerate, potentially creating serious or even permanent damage to important tissues."
Dr. Hait hopes to find solutions to such age-related challenges with NAM's Healthy Longevity Global Competition, in which up to 450 Catalyst Awards of $50,000 each will be awarded to scientists around the world with promising ideas over three years, and one or more award winners will receive up to $5 million.
"The goal is to create a global movement that gets the world's great minds thinking about how we can live free of disease," Dr. Hait says. "We are looking for ideas that will make people sit up and take notice."
One country that is eager to see what great innovations come from the challenge is Japan, which has the world's largest population of adults over age 65.
In a recent webinar hosted by the U.S.-Japan Council to talk about the competition, Dr. Hait said, "I'm on the lookout for people who are generating new scientific knowledge. Because it's the massive amount of knowledge that allows us to translate science into meaningful benefits for people."
4. Finding Innovative Ways to Embrace Our "New Normal"
​
COVID-19 has upended healthcare around the world, leading to a stark decline in in-person doctor visits, and hastening the rise of telemedicine.
"The pandemic hit and catapulted us into the future," Dr. Hait says. "Pre-pandemic, data shows that about 0.1% of Medicare primary care visits were by telemedicine; today that's closer to 50%. We're not going back, so the question is: How does a company like Johnson & Johnson position itself to be effective in this new world of healthcare?"
One way is through Johnson & Johnson Innovation's QuickFire Challenge program, which is designed to harness the world's collective problem-solving power by issuing calls for innovation that anyone can answer.
This summer, the Seoul Innovation QuickFire Challenge launched to seek ideas related to healthcare in the "new normal," including e-health platforms that can lead to better patient experiences and outcomes; technologies that can improve the implementation and security of telemedicine and remote patient monitoring; and smart systems for vaccine distribution and adherence. Up to two innovators with the best ideas will receive up to $125,000 in grant funding, a one-year residency at the Seoul Bio Hub and mentorship from Johnson & Johnson experts.
Johnson & Johnson Innovation is also backing leading digital healthcare companies like Thirty Madison, which aims to allow patients to access affordable, virtual care for chronic conditions like migraines and acid reflux. It's one of many such investments that Johnson & Johnson Innovation–JJDC has made in startups focused on tele-medicine, home diagnosis or direct-to-consumer healthcare.
"This pandemic is having an enormous impact on people around the world—and the innovators who will lead us to solutions. We are determined to be a support system for them," he says. "We were built for times like these."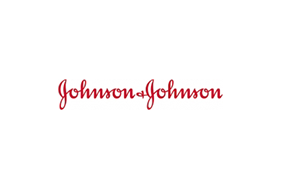 Johnson & Johnson
Johnson & Johnson
Caring for the world, one person at a time... inspires and unites the people of Johnson & Johnson. This year, we celebrate 126 years of embracing research and science – bringing innovative ideas, products and services to advance the health and well-being of people. Employees of the Johnson & Johnson Family of Companies work in more than 250 operating companies in 60 countries throughout the world. The passion and commitment of our people yield innovations that further minimize our impact on the planet, drive new alliances to address major health challenges in developing and developed countries, and help to create economic opportunity for people. Improving human health and well-being is our crucial mission and the ultimate measure of upholding our responsibility now and for generations to come.
At Johnson & Johnson, our top priority is health-health of people and the planet. That's why we set aggressive corporate wide goals to reduce our environmental impact, outlined in our Healthy Future 2015 goals. To this end, we established the proprietary Earthwards® process for developing and marketing greener products through lifecycle analysis. Every Earthwards® recognized product must achieve a greater than 10 percent improvement in at least three of the seven goal areas:
Materials used
Packaging reduction
Energy reduction
Waste reduction
Water reduction
Positive social impact or benefit
Product innovation
More from Johnson & Johnson