Published 10-27-20
Submitted by The Hershey Company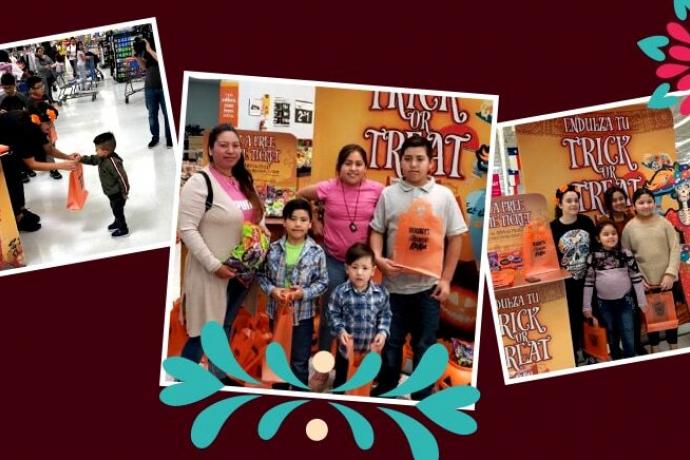 The Latino market is growing rapidly, and in 2019, represented $1.5 trillion in spending power.
Reaching Latino consumers demands more than communicating in Spanish; it requires cultural connections.
Here at Hershey, we are dedicated to serving a diverse consumer base and hiring and retaining a workforce as diverse as our consumers.
I have always loved sharing what I know and learning from others. As a woman who immigrated to the United States from Peru, I relish sharing stories about my own culture and heritage, and love and listening to stories about other cultures. In my role as manager of omnichannel marketing-Walmart/Club, I'm energized when I share stories about our company, our products and our purpose with others in the Latino community, and invite them to be a part of our story.
When I started working at Hershey almost three years ago, I brought with me knowledge and understanding about marketing to the growing Latino market, both as a professional marketer and as a Latina. This segment is, after all, the nation's second-fastest growing ethnic group, with a population of around 60.6[1] million, who, in 2019 harnessed $1.5 trillion in spending power[2]. I knew that communicating with that consumer segment is about more than translating messages into Spanish; it's about a deep understanding of the Latino culture and cultural connection. The Latino market is comprised of different communities that each value their language, their heritage, and their identity. We want our traditions to be passed on to our children. I know messages that speak to the whole family tend to resonate best. So I started working on ways that Hershey could authentically connect with through marketing that reflected the importance of family to my culture.
One of the initiatives I'm most proud of took place last year before Halloween. In a few stores, we decided to launch Dia de Los Muertos festivities (Dia de Los Muertos, or Day of the Dead, is a Mexican holiday that honors and celebrates those who have died). We had bilingual ambassadors dressed like La Catrina, who is a celebrated symbol of the holiday, and a "Trick-or-Treat" backdrop with messages in both English and Spanish. Shoppers were offered a themed tote with some Hershey goodies, and they could take photos with Catrina and in front of the backdrop. We marketed the event using influencer content and digital programming, and the results were remarkable with increases sales not only that day, but throughout the season. Another recent example is a partnership we entered into with Latina influencer Barbara Bermudo for a campaign around Kit Kat Birthday Cake. She posted in Spanish on social media about her love of the candy—and even included her family in the posts—and the response has been great. It feels really good to be able to share these cultural moments with consumers, and to see them pay off.
Sharing has been my passion for as long as I can remember. The first time I came to the United States was in high school. I won a Latin American Chamber of Commerce competition, and was chosen to be a part of a cultural exchange. The sole objective of the exchange was that I would share my culture and background with others. As an added bonus, I discovered so much about myself: that I get deep satisfaction in talking about my history and culture, and I grow as a person when I learn about the experiences of others. In time, I decided to make the United States my home. Today, as I raise two daughters here, I often tell them is our job to share our culture, who we are, and make sure everybody feels connected.
I feel so excited and proud to be living in the time we're living, because there's so much change going on, with important conversations taking place about who we are and who we want to be. At Hershey, I can feel that change happening, and I'm playing an active role in it. The company has been focusing more than ever on reaching diverse audiences as well as recruiting, hiring, retaining and filling leadership positions with diverse employees of all ethnic backgrounds and genders.
For example, I'm the co-leader of the Latino Business Resource Group, which is one of eight employee-led groups focused on diversity and inclusion. We have people in the group from Brazil, El Salvador, Mexico, Peru and other countries, as well as people interested in learning about Latino culture. We come together to talk about professional development, mentorship and how to grow in the company. Here in northwest Arkansas, where I'm based, the University of Arkansas has a program where Latino professionals can meet with Latino college seniors and mentor them on resume-writing, job interview skills and more. Our group is excited about helping to guide them, and even consider them as possible future hires. Company wide, Hershey is also partnering with historically Hispanic-serving colleges and Historically Black Colleges and Universities (HBCUs) in its search of future employees, and is investing in Latina and Black future commercial leaders. Our new inclusion strategy also focuses on advancing educational opportunities for underserved groups, while continuing to fight systemic racism.
When I reflect on the history of Hershey, I think about how all of these initiatives are fitting for such a purpose-driven company. Hershey has always been about sharing. Milton Hershey believed in making happiness accessible to all—through chocolate, yes, but also through education, safe housing, entertainment and so much more. For Milton Hershey, sharing meant creating moments of goodness by melting the distance between people. In my job, as I reach out to the Latino community—my community—I find myself doing the same thing, in my own personal way.
Hershey is a brand that makes you feel good. It's a brand that makes you want to share. And that's a feeling that's meant for all of us, no matter who we are.
[1] Key Facts about US Latinos for National Hispanic Heritage Month, Pew Research Center, #1
[2] Minority Markets See Economic Growth, University of Georgia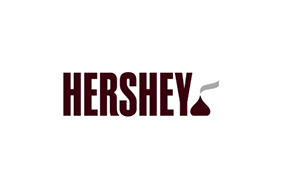 The Hershey Company
The Hershey Company
 An American multinational company and one of the largest chocolate manufacturers in the world.
More from The Hershey Company