Published 10-20-20
Submitted by Adobe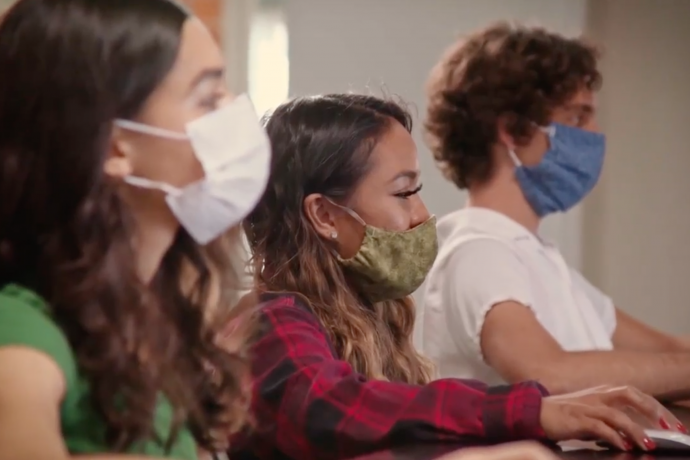 From Adobe's invention of the PDF, to its status as an open standard today, the whole world relies on the ubiquitous PDF to communicate, connect, and absorb information. This is especially critical today in education, where remote learning and digital innovation are not only changing the way teachers teach, but also how students learn. As a champion of creativity as an essential component of digital literacy, it gives us immense pride to share the progress Adobe is making toward better readability for all.
Today, we're excited to announce that Adobe is partnering with tech for good nonprofits, research organizations, and educational institutions to improve reading experiences for everyone. Together with Readability Matters, University of Central Florida, and World Education, we are exploring how text personalization can unlock the secrets of readability and comprehension for all ages and abilities. This builds on our recent rollout of Liquid Mode, a new tool in the free Adobe Acrobat Reader app that makes it easier to read documents on mobile, including Chromebooks.
For many students, consuming digital documents is both a necessity and an uphill battle, and remote learning has created a need to ease this burden. With millions now exclusively relying on Chromebooks, tablets, and smartphones, text can appear too small, squished together, tight, or jumbled — putting students at all levels at a disadvantage.
During the last several months, we've worked with our partners to hone reading settings in Liquid Mode and build a reading lab at UCF — both a physical lab on-campus and a virtual one to support large, crowd-sourced studies with students and adults. Early findings have shown that tweaking text size and spacing between words, characters, and lines to suit each person's ideal reading setting can dramatically improve speed and comprehension for readers at all levels.
As the digital transformation of education continues, more paper-based processes and documents will move to digital — from handouts and homework, to enrollment forms and permission slips. At Adobe, we're committed to providing the tools and resources that support digital innovation in education and improve experiences for everyone.
Access to the right tools is critical for equipping students to enter one of the most competitive workforces in history, but we also understand that education does not have an age limit. Education is a lifelong pursuit for many adults as well and is foundational for bettering lives — and reading is foundational to education. Millions of people are already reading PDFs more easily with Liquid Mode, which helped land Adobe on Fortune's 2020 Change the World list.
We're excited to continue building partnerships with experts in readability and education to help students, parents, teachers, and adult learners gain better access to information and thrive. To learn more, join today's Adobe MAX session, "This Changes Everything: New Approaches to Reading" from 1:30-2:00pm PT.

Adobe
Adobe
Adobe is changing the world through digital experiences. For more information, visit www.adobe.com.
More from Adobe