Published 10-21-20
Submitted by Ferrero Group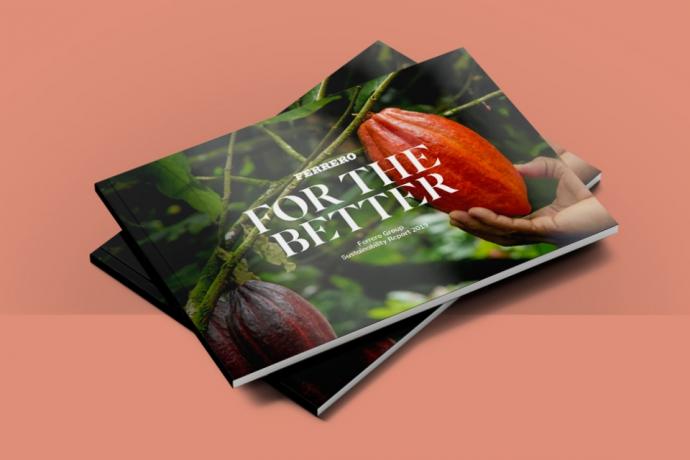 Ferrero outlines 2030 goals to reduce end-to-end greenhouse gas emissions by 43% per tonne of product, compared to 2018
Reduction target on emissions from company's owned operations in line with goal to limit global warming to 1.5 degrees Celsius
Progress made on more sustainable packaging and on responsible sourcing of ingredients
Ferrero Issues 11th Sustainability Report Announcing New 2030 Climate Goals
LUXEMBOURG, October 21, 2020 /3BL Media/ - The Ferrero Group, a global leader in the Sweet Packaged Foods market, today has published its 11th Sustainability Report as the latest development in its commitment to "Care for the Better". In the report, Ferrero outlines new ambitious goals to reduce its carbon footprint by 2030 and provides an overview of the company's sustainability targets and progress.
With the climate emergency requiring businesses to step up their commitments, Ferrero has set itself two targets to reduce its carbon footprint. By 2030, the company aims to halve all emissions from its owned operations (Scope 1 and 2), which is consistent with the Paris Agreement goal to limit global warming to 1.5 degrees Celsius. Across all scopes, Ferrero commits to reducing emissions by 43% for each tonne of product produced. Both targets use 2018 as a base year.
In order to achieve the first target, Ferrero has developed a set roadmap to reduce emissions from plants, warehouses and main offices. For the second target, which involves also Scope 3 emissions, the company will work together with its suppliers to reduce emissions, while rethinking solutions and developing new products.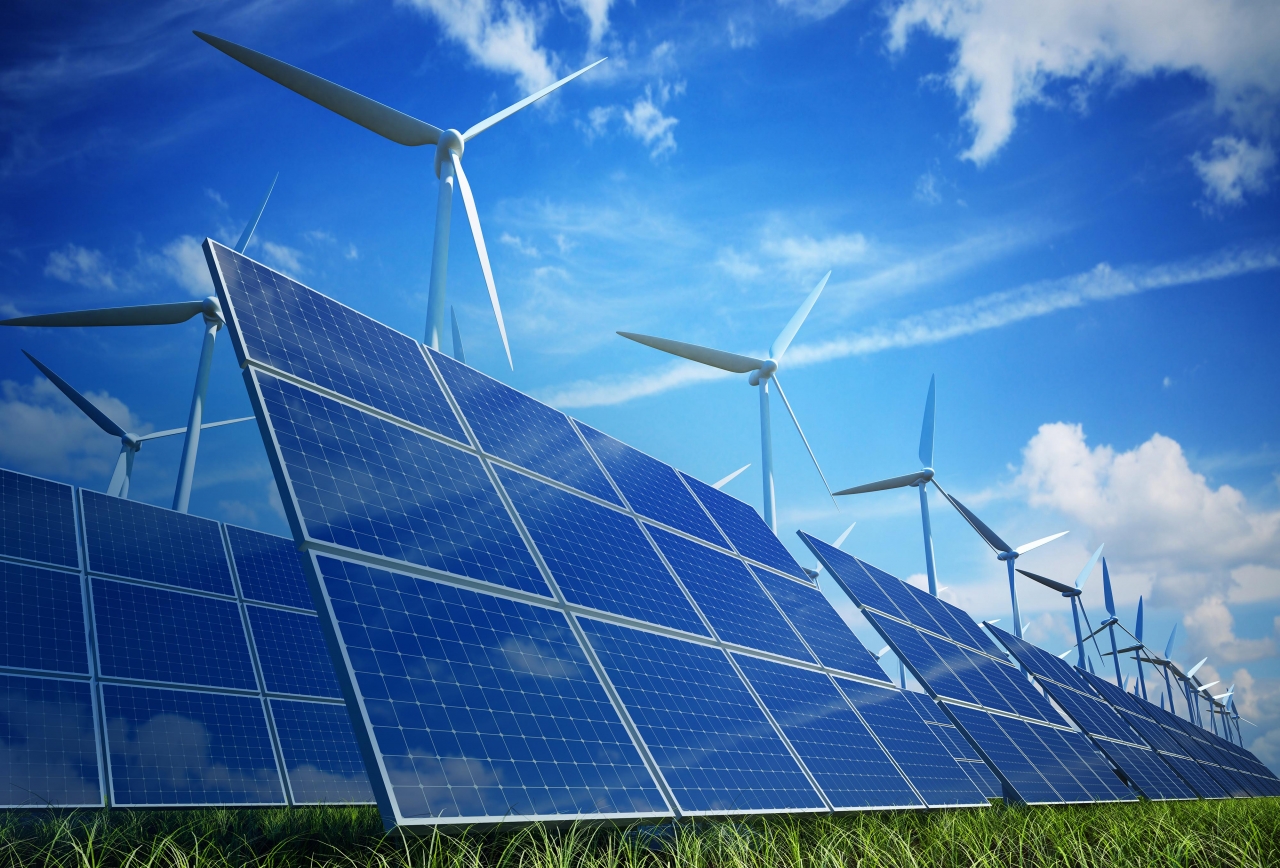 Further highlights from Ferrero's 11th Sustainability Report
Ferrero is continuing to tackle sustainability issues that are most pertinent to the Group. Below are a selection of highlights, all aligned to the four new key pillars of the company's sustainability strategy: protect the environment, source ingredients sustainably, promote responsible consumption and empower people:
In 2019, Ferrero announced a commitment to make its packaging 100% reusable, recyclable or compostable by 2025. As part of this announcement, Ferrero signed up to the Ellen MacArthur Foundation's New Plastics Economy Global Commitment, reflecting its ambition to play an active role in eliminating problematic and unnecessary plastic packaging through redesign and innovation.
In January 2015, Ferrero reached its target to source 100% RSPO certified and segregated palm oil, and has continued to do so since. Last year, the company was ranked the most sustainable in the industry by WWF in its Palm Oil Buyers Scorecard.
The report also highlights the progress of the Ferrero Farming Value (FFV) programmes, launched in 2013 to achieve the company's ambition of developing a sustainable supply chain for each of its main raw materials. In 2019, the FFV hazelnut teams have visited over 21,000 farmers helping them increasing their yields by over 40%. The FFV cocoa programme addresses the main issues in the cocoa supply chain along three pillars: improving the livelihoods of farmers and communities; protecting children's rights; and safeguarding the natural capital. In 2019 Ferrero has supported over 100,000 farmers, besides having renovated or constructed around 50 schools, and provided over 13,000 children with education materials.
In 2019, 81% of the cocoa beans Ferrero sourced were certified sustainable, and the company is on track to achieve 100% segregated and traceable cocoa beans by the end of 2020. This will enable Ferrero to have full visibility of its supply chain and to address issues in a targeted way. Moving forward, Ferrero is working to strengthen its cocoa sustainability strategy. Activities include scaling up programmes on the ground with suppliers and NGO partners as well as implementing Child Labour Monitoring and Remediation Systems in the entire cocoa supply chain.
Giovanni Ferrero, Executive Chairman of the Ferrero Group: "As we approach the end of 2020, we are defining a new strategy and commitments to ensure we tackle the sustainability risks and opportunities that are most pertinent to our growing business. In our report, we provide a first glimpse of our new strategic sustainability priorities, including our new climate goal towards 2030. I look forward to communicating further developments and progress against the new strategy as we enter an exciting new period of our Company history."
Lapo Civiletti, Chief Executive Officer of the Ferrero Group: "Ferrero has always been committed to creating a business that aims to have a positive impact on employees, consumers, families and the local communities in which we operate. We will continue to work hard to deliver on our sustainability commitments and improve the way we do things. Close collaboration with our suppliers and strategic partners is key for us on this journey."
***
About Ferrero:
Ferrero began its story in the little town of Alba in Piedmont, Italy, in 1946. Today, with a consolidated turnover of over 11.4 billion euros, Ferrero is amongst the market leaders of the Sweet Packaged Foods market worldwide.
The Ferrero Group is present throughout the world with more than 41,000 people and 31 production plants. Ferrero is the producer of many brand icons that are loved generation after generation, including Nutella, Ferrero Rocher, Tic Tac, Kinder and Raffaello, which are present and sold in more than 170 countries.
Product freshness and high quality, the careful selection of the finest raw materials, sustainable agricultural practices and continuous research and innovation are some of the key elements of Ferrero's success.
For further information visit: www.ferrero.com and www.ferrerosustainability.com.
CONTACT
Global Ferrero press contact
group.communications@ferrero.com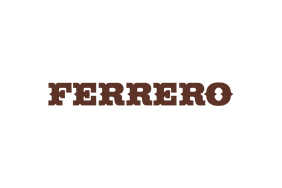 Ferrero Group
Ferrero Group
The Ferrero Group brings joy to people around the world with beloved treats including Kinder, Nutella, Ferrero Rocher and Tic Tac. Ferrero is one of the world's largest sweet-packaged food companies, with over 35 iconic brands sold in more than 170 countries. More than 35,000 "Ferrerians" are committed to helping people celebrate life's special moments with high-quality products.
Commitment to the planet and communities in which we operate are at the heart of Ferrero Group's family culture. Our programs and partnerships ensure our work is environmentally sustainable and beneficial to local communities. For more information visit www.ferrero.com
More from Ferrero Group