Published 10-22-20
Submitted by 3BL Media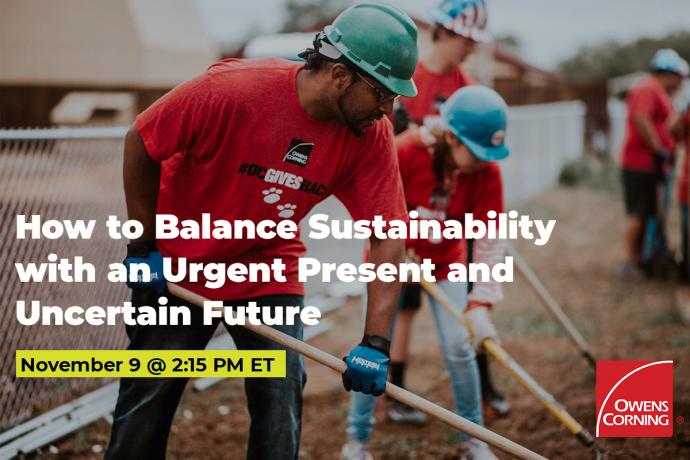 Business leaders walk a tightrope trying to balance their response to what's happening today - from the public health and economic crisis surrounding the coronavirus to renewed conversations around racial justice - with their long-term ambitions to play an active role in shaping a better world for tomorrow.
On November 9 at 2:15 p.m. 3BL Media will sit down with Frank O'Brien Bernini, Chief Sustainability Officer of Owens Corning, for a conversation on how the sustainability sector has changed — and the urgency of continued action in light of the new challenges we face.
As the longest-serving chief sustainability officer in a public company, Frank offers a unique perspective on how environmental and social sustainability has evolved. He'll also discuss why he sees his employees as key levers to turning Owens Corning's sustainability ambitions into reality and how Owens Corning strives to put people first.  
Owens Corning has been recognized for its sustainability leadership by ranking No. 1 on the 100 Best Corporate Citizens List for two years in a row and being named one of the World's Most Ethical Companies by Ethisphere Institution for three consecutive years. 
About 3BL Media
3BL Media delivers purpose-driven communications for the world's leading companies. Our unrivaled distribution, leadership and editorial platforms inspire and support global sustainable business. Learn more here.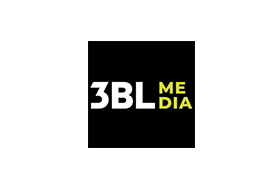 3BL Media
3BL Media
3BL Media is the world's leading communications partner for purpose-driven organizations. Through content distribution, multi-media promotion and hands-on learning experiences, we connect organizations to an unrivaled network of sustainability professionals, journalists, bloggers, investors, academics, policymakers and influencers who are passionate about engaging on topics like education, environment, community involvement, supply chain and circular economy, volunteering and the Sustainable Development Goals.
More from 3BL Media