Published 10-15-20
Submitted by Intel
For the second consecutive year, Intel ranked #4 in the Forbes JUST Capital JUST 100 companies ranking, and #2 in the semiconductor industry. The JUST 100 list reflects the performance of America's largest publicly traded companies on the issues that matter most in defining just business behavior today.
This year, Intel also earned a #1 rank in the Human Rights category, underscoring our commitment to maintaining and improving systems and processes to avoid human rights violations related to our own operations, supply chain, and products. We also look for opportunities to apply our technology to support the advancement of human rights.
Intel's Global Human Rights Principles, adopted in 2009, formalize our commitment to respecting human rights; embody common principles laid out in multiple frameworks, including the UN Guiding Principles on Business and Human Rights; and apply to all employees and contingent workers, including those in our subsidiaries.
Learn more about Intel's commitments in our 2019-2020 Corporate Responsibility Report
About Intel
Intel (Nasdaq: INTC) is an industry leader, creating world-changing technology that enables global progress and enriches lives. Inspired by Moore's Law, we continuously work to advance the design and manufacturing of semiconductors to help address our customers' greatest challenges. By embedding intelligence in the cloud, network, edge and every kind of computing device, we unleash the potential of data to transform business and society for the better. To learn more about Intel's innovations, go to newsroom.intel.com and intel.com.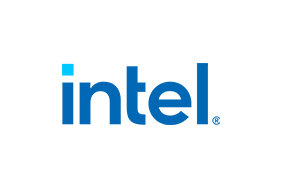 Intel
Intel
Intel (NASDAQ: INTC) is a world leader in computing innovation. The company designs and builds the essential technologies that serve as the foundation for the world's computing devices. Additional information about Intel is available at newsroom.intel.com and blogs.intel.com.
More from Intel