Published 10-14-20
Submitted by General Mills
New report from sustainability non-profit Forum for the Future highlights that:
The decisions we make in the next 6-18 months will lock in unsustainable practices or set us on a pathway towards a fairer, more sustainable and resilient world
Four pathways to the future are emerging from the world's response to the COVID-19 crisis, each with dramatic implications for the key issues that will define the decade ahead
Communities, businesses, governments and philanthropists need to embrace just and regenerative approaches that restore and renew systems, which could unlock our ability to tackle interconnected climate, biosphere and inequality crises 
October 14, 2020 /3BL Media/ - The radical disruption caused by COVID-19 has resulted in a heavy social and economic toll across the USA that has also highlighted deep interconnections between the multiple challenges we face, and provides an opportunity to radically rethink existing systems. A new report from international sustainability non-profit Forum for the Future maps out the multiple future pathways currently open to us, and explores the various pressure points we need to act on to solve our climate, biodiversity and societal crises.
The report, titled From System Shock to System Change – Time to Transform, draws on crowdsourced signals of change, extensive desk research and engagement with more than 100 business and civil society leaders worldwide. It reveals four distinct trajectories forward from this point, which are based on the mindsets and narratives we are already seeing emerge from the response to COVID-19.
Compete & Retreat: Characterised by a retreat into national borders driven by the perception that there is not enough to go around, resulting in the strengthening of existing nationalist dynamics, the gradual collapse of what's left of globalisation and international collaboration, and the emergence of fragmented regionalism.
Discipline: Characterised by greater state control to manage public health and safety, resulting in the ramped up use of technology for automation, remote connection, surveillance and control, as well as a concurrent sacrifice of personal privacy, in order to keep growth and global interconnection going as 'normal'.
Transform: Characterised by a growing understanding of the deep connections between human and planetary health, using the pandemic recovery as a 'reset' to catalyze a fair and equitable zero carbon transition and a shift towards new business and economic models based on resilience and regenerative thinking.
Unsettled: Characterised by a continued inability to settle on a 'new normal' due to ongoing discontinuity and disruption, resulting in a volatile and strange world beyond previous human experience.
The report notes that elements of each mindset and trajectory are clearly in evidence today, with negatives and positives in each, and with the potential to create markedly different futures. The trajectories are designed to serve as a useful framework for business, governments and civil society organisations and leaders to navigate the current uncertainty, and to understand the impacts of the decisions they are making today on what the future holds.
Samantha Veide, Associate Director, Forum for the Future Americas, said: "As the United States gets ready for an election choice that could fundamentally shape the nation, we must not forget the broader issues at stake. What we choose to do in the next six to 18 months will have a direct impact on our future generations' ability to limit global warming and rebuild society and planet for a more just and regenerative future.
"Devastating as the COVID-19 crisis has been for many, the radical disruption it's caused has forced us to revisit what we value and to explore how we might change the way things work. Together, we can put the country on a forward pathway in which new, sustainable business models scale, the goals of the US economy are broadened to include rebuilding social and environmental value, systemic racism and other structural inequalities are addressed, regenerative practices are scaled up in the mainstream, and nature-based solutions become the norm. This needs to become the dominant version of our future if we are to solve our climate, biodiversity and public health challenges." 
The report also examines five interconnected dynamic areas set to define the decade ahead. These include: the possible breakdown of our biosphere if hidden climate, biodiversity and freshwater thresholds are crossed; a global economy at a crossroads, torn between short term profit and long term value; the burgeoning power of technology to enable or block rapid transformation; a decade of societal transitions which could address or deepen social inequality; and finally, a growing proliferation of new, regenerative approaches that put more back in to natural and social systems than is taken out, and fundamentally shift how value is created. These approaches aim to replenish and renew our social and natural systems, and could unlock our ability to solve the systemic challenges that we face.
Encouraging signs of the regenerative approach emerging around the world range from Hawai'i's plans for a feminist post-COVID-19 recovery plan and Amsterdam's commitment to the use of 'doughnut economics', to the growing line-up of multinational corporations, ranging from General Mills, Target and Walmart to Olam International and Patagonia, that are exploring regenerative approaches across their value chains and beyond. Some investors, such as New York based Cornerstone Capital, are also beginning to move away from a 'minimize impact' approach towards recognizing the need to fundamentally shift business models to contribute positively to society.
Amanda Nusz, Target's vice president of corporate responsibility and president of the Target Foundation, said, "The actions we take today have a profound influence over tomorrow. By embracing the 'Transform' trajectory, and using our collective voices, we have the opportunity to inspire action and truly 'build back better.' Together, working across sectors, we have a greater chance of innovating and accelerating the work and creating positive, equitable and lasting change for people and the planet."
"Sustaining our natural resources is no longer enough, we need to play an active role in regenerating them," said Mary Jane Melendez, chief sustainability and social impact officer at General Mills. "That's why General Mills is on a journey to make a meaningful difference through regenerative agriculture. While we are encouraged by our progress thus far, we can't change the climate trajectory alone. This work will require a concerted effort from us all and we encourage business leaders to use this report as a launchpad to join the movement.
The report calls for leaders across society to use the COVID-19 recovery process to implement bold solutions that place the world on a Transform trajectory, urging the following actions, among others:
Businesses to reset their purpose beyond delivering profit and shareholder value; adopt regenerative models that enhance ecosystems and societies; pursue greater transparency and accountability; and advocate for bolder action and higher standards of regulation with governments.
Governments to steer their COVID-19 response into a just transition to an economy that is fair, sustainable and resilient to future crises; explore new ways of defining economic success that go beyond GDP; and embrace truly participatory approaches to civic engagement
Investors to actively drive investment into an economic system which has reset its goals to enable a regenerative future; to use a carbon price in all financial analysis; and to broaden and deepen analysis of environmental, social and corporate governance (ESG) risk.
Civil society to shift from a mindset of competition to one of collaboration to create change; to test new models of working and organizing; and to contribute to positive new narratives that recognise the interconnections between human needs and planetary health. 
"Over the past eight months, we have seen profound impacts on human health, the global economy and to society at large, resulting in a unique moment to transform the future for generations to come," said Kim Underhill, Group President, Kimberly-Clark North America. "As we sit at the starting line for a decisive decade, we are committed to a path forward that balances well-being and social justice, while safeguarding the natural systems that are just as essential to helping people live better lives."
Gerbrand Haverkamp, Executive Director of the World Benchmarking Alliance, said: "It's clear from this report that we need a reset of the global systems that govern our world. It's also clear that this reset isn't a given, and that there is a real risk of further fragmentation looming on the horizon. Therefore, we need business to lead in the recovery from the COVID-19 crisis by displaying courageous leadership that prioritises people, planet and global cooperation. This demands from all of us that we go beyond our comfort zones and work together – across silos, sectors, and geographies – to create new norms based on today's societal and scientific expectations towards business, and put us on a pathway to achieving real change."
Samantha Veide concluded: "Right now we have a unique opportunity to deliberately and thoughtfully shape our future, and a critical responsibility to get this right. Business and communities can lead that change together: in building back differently, taking action on our interconnected challenges, and redefining the goals of our systems, in order to create the future that we want."
The From System Shock to System Change – Time to Transform report can be found on Forum for the Future's Futures Centre, a newly relaunched online community platform that identifies, tracks and analyses emerging trends to make sense of how change is unfolding, and how organisations can make better decisions today to shape the future. It can be accessed at thefuturescentre.org/fos.
For more information, interviews, or comment, please email Joanie Koh, PR Lead at Forum for the Future: j.koh@forumforthefuture.org. 
About the From System Shock to System Change – Time to Transform report
From System Shock to System Change – Time to Transform was written by Forum for the Future's team of futures experts, with insights drawn from multiple sources, including the Futures Centre platform, desk research and stakeholder interviews. It aims to help leaders across government, business, civil society and more to make sense of disruption, plan for the future, and understand our respective roles in creating a more sustainable world.
The 2020s are already proving to be turbulent, with further discontinuity and disruption ahead. This report is a landmark piece that moves beyond mapping trends to identify interconnected and dynamic systemic challenges already shaping the decade ahead, and to highlight how and where leaders can focus efforts to drive change at scale and pace.
From System Shock to System Change – Time to Transform is part of Forum for the Future's annual series of Future of Sustainability publications. The full report can be found at thefuturescentre.org/fos.
About Forum for the Future
Forum for the Future is a leading international sustainability non-profit with offices in London, New York, Singapore and Mumbai. We specialise in addressing critical global challenges by catalysing change in key systems. For almost 25 years, we've been working in partnership with business, governments and civil society to accelerate the shift toward a sustainable future. Together we are reinventing the way the world works.
Find out more at www.forumforthefuture.org or by following @Forum4theFuture on Twitter.
About the Futures Centre
Relaunched in October 2020, the Futures Centre website is an open-source, international community platform that identifies, tracks and analyses how the world around us is changing right now, and what that might mean for the years ahead. Created by users, for users, the Futures Centre uses trends, visions and scenarios to challenge our assumptions about the world and help map out pathways to a more sustainable future. 
What is sustainability?
Forum for the Future defines sustainability as "a dynamic process which enables all people to realise their potential and to improve their quality of life in ways that simultaneously protect and enhance the Earth's life support system."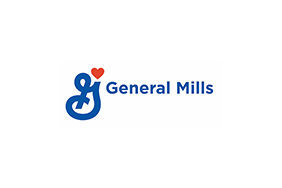 General Mills
General Mills
About General Mills
General Mills is one of the world's leading food companies, operating in more than 100 countries around the world. Its brands include Cheerios, Fiber One, Häagen-Dazs, Nature Valley, Yoplait, Betty Crocker, Pillsbury, Green Giant, Old El Paso, Wanchai Ferry, Yoki and more. Headquartered in Minneapolis, Minn., USA, General Mills had fiscal 2015 worldwide sales of US $18.8 billion.
More from General Mills