Published 10-08-20
Submitted by Stanley Black & Decker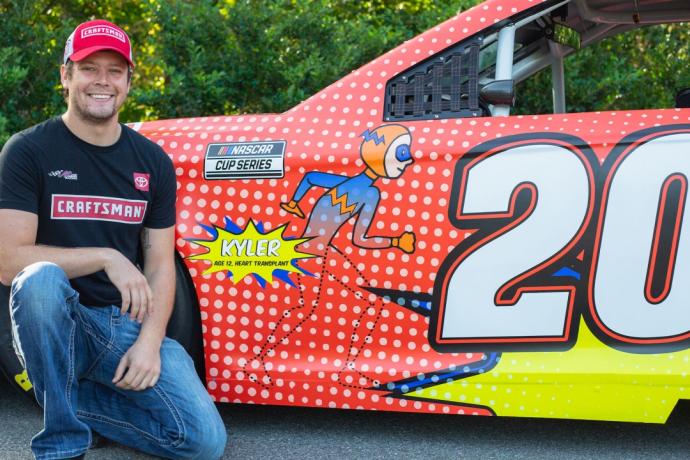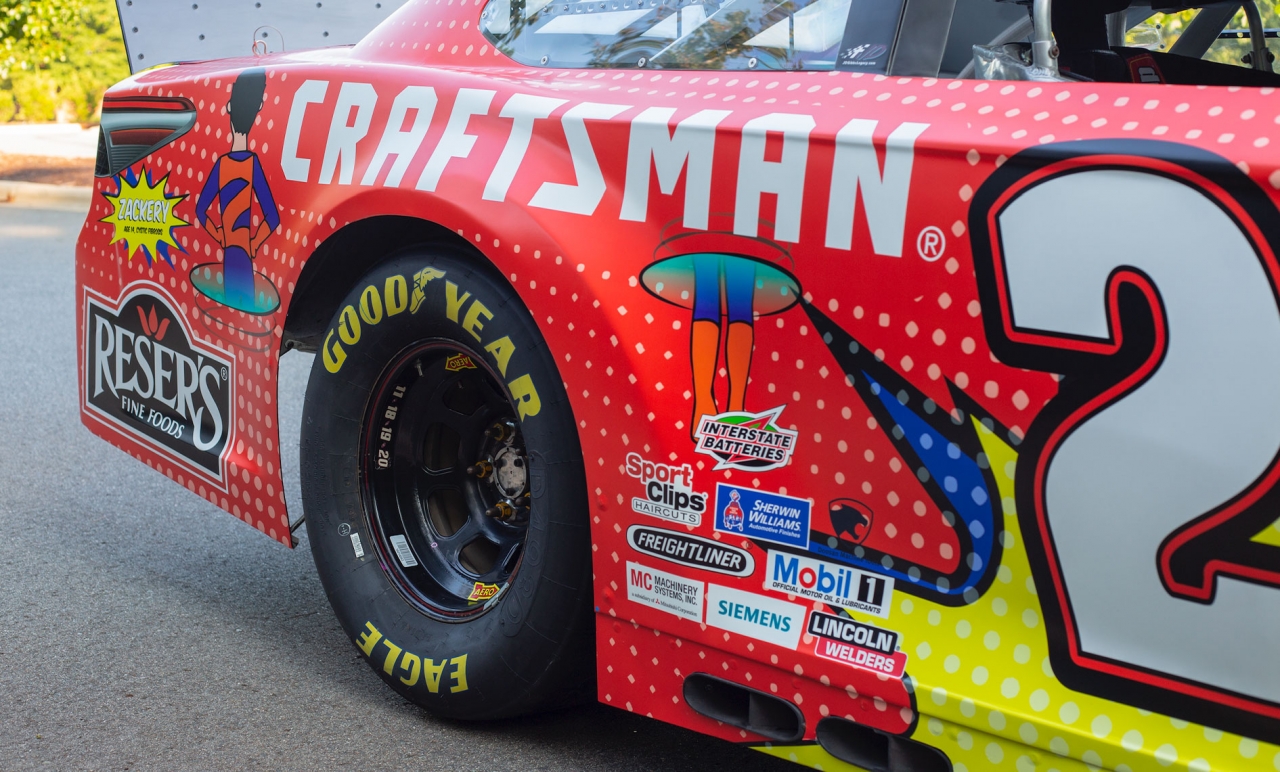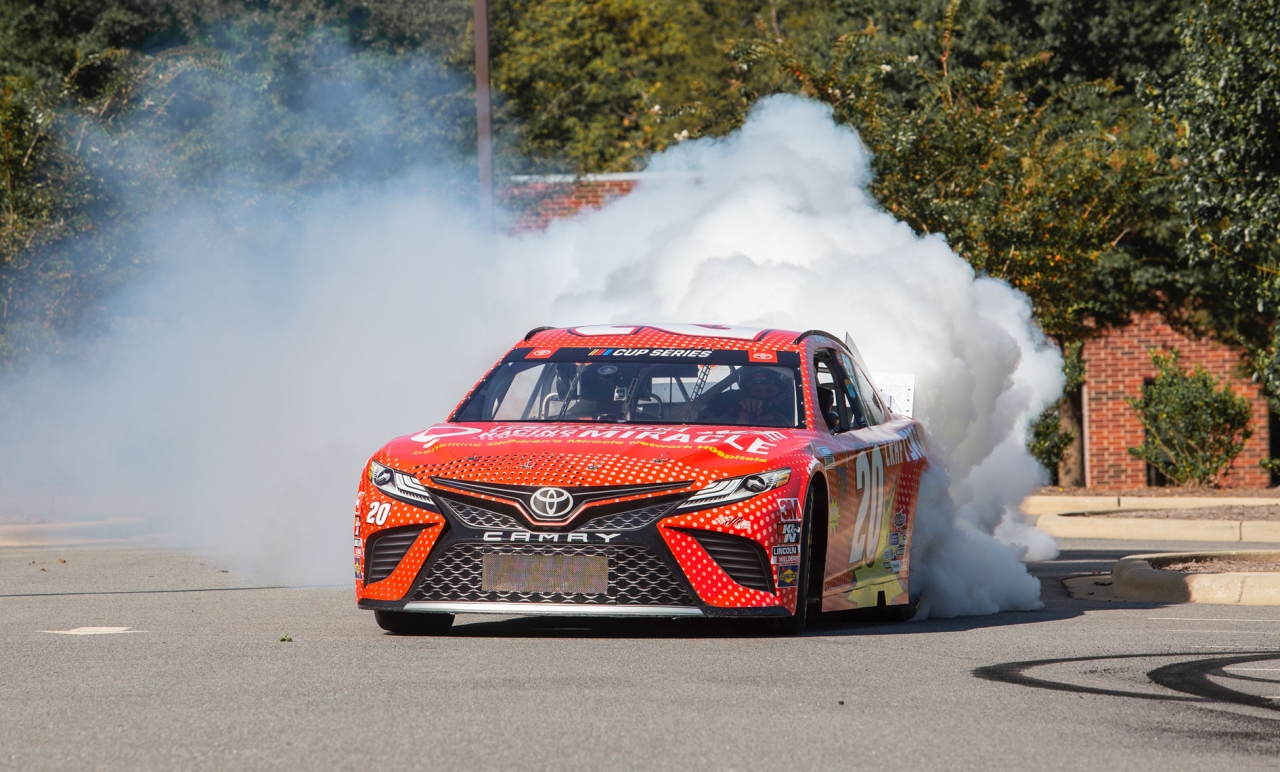 Stanley Black & Decker's iconic CRAFTSMAN® brand has teamed up with Ace Hardware Foundation and Erik Jones of Joe Gibbs Racing to raise funds and awareness for Children's Miracle Network (CMN) Hospitals.
Celebrating the 14th annual Racing for a Miracle program, the companies will donate $100,000 to support the vital work of CMN Hospitals while also providing four CMN Hospitals children an unforgettable experience at this weekend's Charlotte NASCAR Cup Race.
Four children from Atrium Health Levine Children's Hospital in Charlotte helped design the paint scheme by imagining their own superhero powers: Zackery, age 14, and Sofia, age 12, both chose the power of teleportation; Christian, age 12 selected invincibility; and Kyler, age 12, selected the power to be invisible. With COVID-19 limiting the traditional Racing for a Miracle at-track experiences, the paint scheme was unveiled in a victory-lane style burnout amidst a cloud of white smoke. The children will be honorary JGR team members for the race, with their cardboard cut-outs sitting in Jones' pit box during the race. The children also had opportunities for remote and virtual experiences to replicate race-day fun, including a virtual e-race with Jones.
"I'm excited to be back supporting the Racing for a Miracle program for the second year in a row," said Jones. "This program and the kids from Children's Miracle Network Hospitals are inspirational. I'm proud to be driving the CRAFTSMAN® Toyota this weekend, motivated by the superhero powers chosen by the four real-life heroes who helped design our Camry. I wish Zackery, Christian, Sofia and Kyler could be at the track with us this weekend, but I hope they'll be watching and know this race is for them. It would be really cool to get them to victory lane and be able to celebrate not only them, but everyone who supports this great program."
"With limitations on at-track attendance, we had fun bringing the program to life virtually this year with the help of our partners," said Tony Merritt, Director of Sponsorships for Stanley Black & Decker. "This is always our favorite moment of the year, and it's so inspiring to see the excitement of these incredible kids. The Ace Foundation and CRAFTSMAN are proud to honor them at the Charlotte NASCAR race this weekend in support of the tremendous work of Children's Miracle Network Hospitals."
Each year, CRAFTSMAN presents the Ace Hardware Foundation with a $100,000 donation to benefit their partner, Children's Miracle Network Hospitals. Of this donation, the Ace Hardware Foundation will directly donate $25,000 to Levine Children's Hospital. For more than 14 years, the Racing for a Miracle program has donated a total of $1.4 million to the Ace Hardware Foundation to support CMN Hospitals around the country. As the official charitable division of Ace Hardware Corporation, the Ace Hardware Foundation helps enhance the vision of being the "Helpful Place" in local communities across the country and around the globe through charitable giving.
"We are so appreciative of the support and incredible experience these organizations have given Levine Children's Hospital," said Callie Dobbins RN, MSN, NEA-BC, Facility Executive, Levine Children's Hospital and Jeff Gordon Children's Center. "Not only will their donation help make a difference in our children's lives, but also the experience they've given their honorary crew members will never be forgotten."
Learn more about the Racing for a Miracle Program
Make a donation to Children's Miracle Network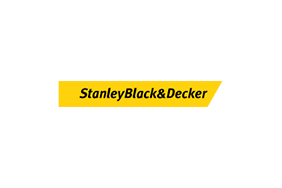 Stanley Black & Decker
Stanley Black & Decker
Stanley Black & Decker is a $14 billion revenue, purpose-driven industrial organization. Stanley Black & Decker has 61,000 employees in more than 60 countries and operates the world's largest tools and storage business, the world's second largest commercial electronic security company, a leading engineered fastening business as well as Oil & Gas and Infrastructure businesses. The company's iconic brands include Black & Decker, Bostitch, CRAFTSMAN, DEWALT, FACOM, Irwin, Lenox, Porter Cable and Stanley. Stanley Black & Decker is a company for the makers and innovators, the craftsmen and the caregivers, and those doing the hard work to make the world a better place.
More from Stanley Black & Decker