Published 10-13-20
Submitted by United Airlines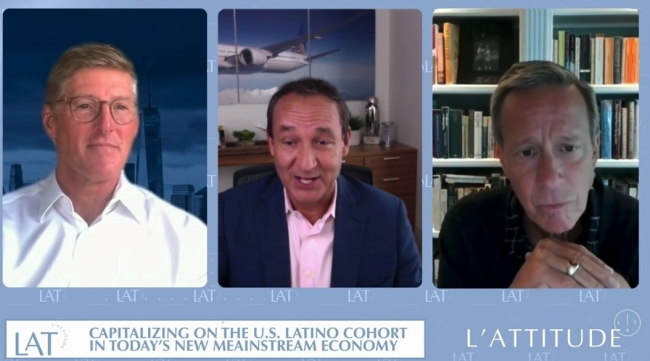 Originally published on LinkedIn
"Hey, you're on mute!"  
Who hasn't heard this phrase shouted to them in the past several months as we've all tried to make the best of video chat to do business meetings, family gatherings, friends' happy hours, etcetera?
It's one of those catchphrases that will always recall life in the time of covid-19. I also think it captures a larger and more lasting idea that I hope we carry forward, even when we've put this difficult chapter safely behind us.
The necessity of social distancing has confined us, to be sure. It has also freed us in many unexpected ways, sparking a spirit of liberation in our society.
It's inspired so many of our fellow citizens to reach out and touch the lives of others in need. 
It's called us to transcend our own individual experiences and broaden our moral imaginations. It's kindled in many folks an earnest desire to listen to new voices that for too long had been muted within our society. 
Hopefully, it's compelled all of us to hit our own 'unmute' button and feel a fierce urgency to speak up for our values.
That includes leaders at the top of our society who have the platform to speak the loudest, and the power to do the most to address the long-standing underlying realities of our society that the virus laid bare – from racial injustice to health inequality to economic fairness.
Last week, I was proud to sit down with two such corporate leaders at the annual "L'Attitude" conference, the largest media event of its kind celebrating our nation's growing Latino community: Michael Corbat, CEO of Citi and Arne Sorenson, CEO of Marriott. 
These two outstanding leaders had insights on issues from economic prosperity and social justice, education and entrepreneurship, the covid-19 response and economic recovery. They also came ready with big ideas on what their companies are doing to make a difference and move our society forward. 
Check back soon for a video of the event. 
No one is better positioned to understand the financial perspective than Michael Corbat. As he pointed out, "The numbers don't lie. Hispanics and Latinos are one of the most powerful forces in America today. 82% of the growth in the US workforce since 2008 — since the last financial crisis — has come from the community. The number of Hispanic and Latino business owners has grown 34% compared with just 1% for all other business owners." 
Michael conveyed just how important he believes it is for companies like Citi to "take a stance" and unmute themselves. And when they very recently announced a $1billion pledge to close the racial wealth gap in America, Michael and his team have done exactly that. Hundreds of millions of dollars will be dedicated to help more people of color and diverse backgrounds purchase homes, get their first foothold on the equity ladder, and gain access to capital and credit. 
This is a game-changer, for sure, and a truly impressive show of commitment to justice. 
And, what about the millions of employees working in the hotel industry which has been hardest hit by the crisis? No leader has done more, in my opinion, than Arne Sorenson, one of the most genuine and enlightened leaders I have the privilege of knowing. Arne spoke passionately about what Marriott strives to provide each and every employee: "dignity in work, respect for each other and opportunities to grow," and just how hard it's been for employees facing layoffs during this crisis.
Despite the severe impacts of covid-19 on the hotel industry, Arne and his team have personally marshalled Marriott's resources toward caring for employees, helping them translate their skills to new industries in order to land new jobs and establishing relationships with companies seeking the talent that Marriott, one of the world's most respected companies, attracts. I would be remiss to not mention that our team at United has also worked furiously to protect as many jobs and livelihoods as possible, and – like Marriott – we're moving heaven and earth to help employees find new roles.
And, while covid-19's impact on the Hispanic and Latin-x communities are personal for me as the first Hispanic to serve as CEO of a major airline, one of the few to have led a Fortune 100 company and a proud son of an immigrant family, it is also a matter of pragmatic importance for economic recovery. 
The Latin-x community is the second-fastest growing demographic in the U.S and contributes more than $2 trillion dollars to our GDP. If the buying power of U.S. Latinos were a country, it would be the eighth largest in the world. They are not only our country's youngest cohort, representing nearly 1 in 5 Americans, they are also the most entrepreneurial, starting over 80% of net new businesses this past decade.
Clearly, no true recovery can succeed without the economic engine of the Latino community helping to drive it. And no political movement can be genuinely successful unless it authentically appeals to the more the one million young Latinos who will become eligible to vote every year over the next decade.
As we all know, life in the time of corona has required a lot from all of us. It's also revealed a lot about us. It's taken an MRI to the soul of our nation, exposing our strengths as well as our weaknesses; it's given us all an opportunity to reveal the incredible hidden reservoirs of resilience that make us who we are. It has also revealed the challenges we still need to overcome. 
When a vaccine arrives and demand begins to return, that will be what I like to call a "proof, not promise" moment for corporate America.  
We know that many industries will find ways to do more with less. Jobs lost in the crisis may be permanently replaced, either through new-found efficiencies or automation. So, at that time we will have a choice to make.  
Do we invest in the skills development that makes sure people can work and achieve the American Dream in a more competitive landscape? As communities struggle like the Hispanic community who has been hit hardest by job losses during this crisis, will we help them get back on their feet? As old industries transform, will we invest in the kinds of technologies that will give rise to a new generation of American manufacturing and innovation?
There has never been a more important time for corporate America to have the broadest, most enlightened possible view of its role in society.  If our actions as a corporate community simply revert to the familiar approaches of the past, then we will have missed the opportunity of this once-in-a-generation moment.  
This is no time for any of us to be muted; it's a time for bold ideas, and I am inspired to see what leaders like Arne and Michael are doing to point the way forward. 
 Oscar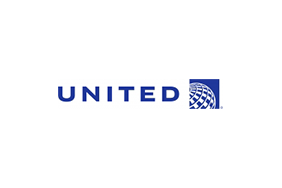 United Airlines
United Airlines
About United
United's shared purpose is "Connecting People. Uniting the World." For more information, visit united.com, follow @United on Twitter and Instagram or connect on Facebook. The common stock of UAL is traded on the Nasdaq under the symbol "UAL".
More from United Airlines