Published 10-07-20
Submitted by AEG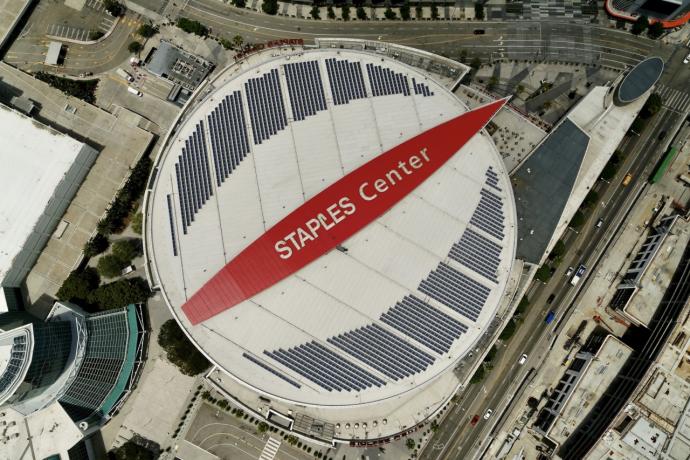 STAPLES Center Will Be A General Election Vote Center for 11 Days, Oct. 24 – Nov. 3
The LA Kings, Los Angeles Lakers, LA Sparks, STAPLES Center, AEG and the Los Angeles County Registrar Recorder/County Clerk have announced that STAPLES Center will serve as a Vote Center in the upcoming Presidential General Election for 11 days, the maximum number of days the County will facilitate in-person voting.
Beginning Saturday, October 24 through Election Day, November 3, voters will be able to cast their ballots at STAPLES Center.  The arena will also serve as a Vote by Mail Drop Box location for voters to drop off their completed ballots in official, secure drop boxes provided by the L.A. County Registrar's office.
"It is a great honor for the LA Kings to collaborate with our friends at the Lakers and Sparks," said Kelly Cheeseman, Chief Operating Officer, LA Kings and AEG Sports. "We all can play a significant role in our community at our iconic home which will serve as an official Vote Center for the upcoming Presidential General Election.  We feel strongly in the right to vote and we wanted to do our part to make the process as easy and smooth as possible.  With STAPLES Center and AEG helping lead the effort, we will help shape the future and empower our fellow Angelenos to actively participate in the voting process."
The STAPLES Center Vote Center is also supported by More Than A Vote, the National voting advocacy group founded by Black athletes and artists, including Lebron James, dedicated to combating systemic, racist voter suppression by educating, energizing, and protecting their community in 2020.
"More Than A Vote believes that every citizen should have access to a safe and convenient voting option, so we're incredibly proud to team up with the Sparks, Lakers, and Kings to provide voters in LA County with 11 days to cast their ballots at Staples Center," said More Than A Vote Executive Director Addisu Demissie. "The level of collaboration between the teams and election administrators demonstrates what we can accomplish to provide a civic good in a moment of crisis."
The STAPLES Center Vote Center will be open to the public beginning Saturday, October 24.  The location will be available to registered voters who live in the County of Los Angeles October 24 – November 2 from 10:00 am – 7:00 pm and, on Election Day, Tuesday, November 3, from 7:00 am – 8:00 pm. 
Residents of the County of Los Angeles who are not registered to vote may visit the STAPLES Center Vote Center to conditionally register and cast a provisional ballot during hours of operation.  Those who prefer to fill out the ballot they received in their home and deposit it in an official drop box supported by the Los Angeles County Registrar-Recorder/County Clerk's office can do so at STAPLES Center October 24 – November 3.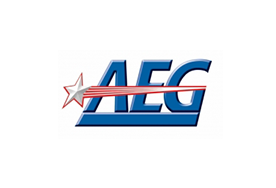 AEG
AEG
Headquartered in Los Angeles, California, AEG is the world's leading sports and live entertainment company. With offices on five continents, AEG operates in the following business segments: AEG Facilities, which with its affiliates owns, manages or consults with more than 120 preeminent venues around the world including The O2 Arena, the Sprint Center and the Mercedes-Benz Arenas;   AEG Presents, one of the largest live music companies in the world dedicated to producing and promoting global and regional concert tours, music and special events and world-renowned festivals; AEG Sports, the world's largest operator of sports franchises and high-profile sporting events;   AEG Global Partnerships, which oversees worldwide sales and servicing of sponsorships including naming rights, premium seating and other strategic partnerships; and AEG Real Estate, which develops world-class venues and  sports and entertainment districts like STAPLES Center and L.A. LIVE. Through its worldwide network of venues, portfolio of powerful sports and music brands, AXS.com ticketing platform, AXS cable television channel and its integrated entertainment districts, AEG entertains more than 100 million guests annually. More information about AEG can be found at www.aegworldwide.com.
More from AEG