Published 10-07-20
Submitted by HP Inc.

Originally published on Girl Rising website
October 7, 2020 /CSRwire/- On October 10th, from 10 AM GMT- 10 PM GMT Girl Rising will host their first-ever International Day of the Girl Summit, a virtual event of expert-led panels, youth-led workshops, film screenings, performances, creativity sessions and inspiring messages – all to celebrate girls and their futures. Their headliners include David Oyelowo, Freida Pinto, Her Excellency Maria Leonor Robredo, Vice President of the Philippines, Melati & Isabel Wijsen among many others. Throughout the online event they will share inspiring stories from MY STORY: The Girl Rising Storytelling Challenge. The final 15 Showcase Stories -- who will receive microgrants of $500USD -- will be announced in the final hour of the event.
"During this time when the pandemic is shining a harsh light on inequities around the world, these stories bring hope and deepen our sense of shared humanity. Girl Rising was founded on the power of storytelling, and we have seen firsthand how inspiring stories of real people can change individuals, communities and the world. Make no mistake, the more than 1500 stories we received point to real and pressing issues to be addressed. Our job now is to listen and to act" - Christina Lowery, CEO, Girl Rising 
Through the My Story Storytelling Challenge, Girl Rising & HP collected diverse stories of how individuals, groups and organizations were working to support racial justice, gender equity, access to education or simply helping their communities in this challenging time. The challenge was launched in June and concluded in September 2020. Participants were invited to submit stories from around the world and in all languages.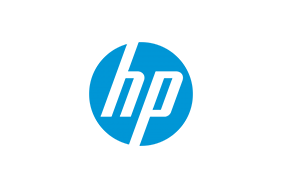 HP Inc.
HP Inc.
HP Inc. creates technology that makes life better for everyone, everywhere. Through our portfolio of printers, PCs, mobile devices, solutions, and services, we engineer experiences that amaze. More information about HP (NYSE: HPQ) is available at www.hp.com.
Sustainable Impact at HP, Inc.
Sustainable Impact is our commitment to create positive, lasting change for the planet, its people and our communities. Click here for more information on HP's Sustainable Impact initiatives, goals and progress.
More from HP Inc.