Published 10-02-20
Submitted by Johnson & Johnson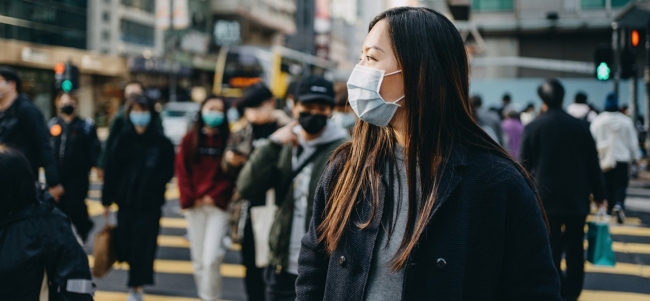 In signing the communiqué, Johnson & Johnson and 15 other life science companies are committing to prioritize the safety, science and accessibility of the potential vaccines, therapeutic medicines or diagnostic tools they are developing to help fight the pandemic.
Originally published on jnj.com
COVID-19 changed the world as we know it this year, and life science companies around the globe have been hard at work for months in the fight against the virus, banding together to launch the most expansive and ambitious pandemic research and development response effort in history.
On September 30th, CEOs from 16 of those companies and Bill and Melinda Gates, co-chairs of the Bill & Melinda Gates Foundation, signed a landmark Communiqué on Expanded Global Access commitment to ensure that people everywhere have access to the potential COVID-19 innovations under development at the companies—regardless of their income level. The agreement calls on governments, NGOs and other stakeholders to join the cause and help accelerate the end of the pandemic.
As part of its commitment, Johnson & Johnson also plans to allocate up to 500 million vaccine doses to lower income countries with delivery beginning mid next year.
"Johnson & Johnson stands alongside our peers and the Bill & Melinda Gates Foundation in our unwavering commitment to equitable global access to the medicines and innovations being developed to fight the COVID-19 pandemic," says Alex Gorsky, Chairman and CEO, Johnson & Johnson. "Since the beginning of our COVID-19 response, Johnson & Johnson has been committed to bringing forward a safe, effective and affordable vaccine on a not-for-profit basis for emergency pandemic use, while also focusing on making sure the vaccine candidate will be accessible globally. Decisive, collaborative action now will help us beat this pandemic and better prepare us for future virus outbreaks."
Here are some highlights from the Communiqué on Expanded Global Access, announced this morning during the U.N. General Assembly—and what this historic pledge means for people across the globe.
1. Johnson & Johnson has signed the commitment along with 15 other life science companies.
Each of the signing companies—AstraZeneca; Bayer; bioMérieux; Boehringer Ingelheim; Bristol Myers Squibb; Eisai; Eli Lilly; Gilead; GSK; Johnson & Johnson; Merck & Co. (known as MSD outside the U.S. and Canada); Merck KGaA, Darmstadt, Germany; Novartis; Pfizer; Roche; and Sanofi—have agreed to follow a specific set of five principles outlined in the communiqué to help ensure global access to potential vaccines, therapeutics and diagnostics that could help accelerate the end of the pandemic.
2. Each company has pledged to make their products affordable for lower-income countries.
While each company will have its own approach for ensuring that this goal is met, solutions could include donations, not-for-profit supply or equity-based tiered pricing based on a country's needs and capabilities.
Johnson & Johnson, for instance, stated at the beginning of its COVID-19 response that it was committed to bringing an affordable vaccine to the public on a not-for-profit basis for emergency pandemic use.
3. The communiqué calls for more diverse representation at all levels of innovation.
In order to create potential COVID-19 diagnostics, therapeutics and vaccines that can meet the needs of populations around the world, the signing companies have agreed to expand the diversity of their clinical trials to include lower-income settings and address the specific product characteristics that might be needed for use in those settings.
The signing companies are also calling on governments, NGOs and other companies to diversify the voices heard when it comes to critical decision-making as it pertains to COVID-19, with special emphasis on ensuring low-income and lower-middle-income countries are represented.
4. This is not Johnson & Johnson's first partnership with the Bill & Melinda Gates Foundation.
Ten years ago, Johnson & Johnson joined other pharmaceutical companies and organizations, including the Bill & Melinda Gates Foundation, to endorse the London Declaration on Neglected Tropical Diseases—a landmark pledge to donate existing treatments and develop new tools to help combat such illnesses as dengue and leprosy.
At that time, Johnson & Johnson committed to giving 200 million doses of mebendazole—a medication that fights intestinal worm infections, which impact approximately 1.5 billion people worldwide—annually through 2020 via a donation program operated by the World Health Organization.
In 2019, the company extended that commitment another five years and pledged to donate an additional 1 billion doses of the medication for high-burden countries starting in 2021 and going through 2025.
5. The agreement aims to build and maintain confidence in the innovations that the companies are developing.
Safety is of the highest priority, which is why the signing companies have agreed to adhere to the strictest scientific and ethical standards in their product development and manufacturing processes, as well as in the approval mechanisms for potential diagnostics, therapeutics and vaccines by ensuring robust safety and efficacy reviews.
Earlier this month, Johnson & Johnson also announced that, alongside eight other companies working on investigational COVID-19 vaccines, it was signing a #WeStandWithScience pledge committed to upholding the integrity of the scientific process as the companies work towards potential global regulatory filings and approvals of the first vaccines for COVID-19.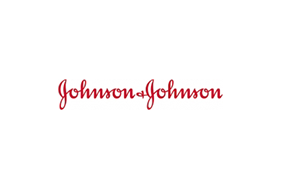 Johnson & Johnson
Johnson & Johnson
Caring for the world, one person at a time... inspires and unites the people of Johnson & Johnson. This year, we celebrate 126 years of embracing research and science – bringing innovative ideas, products and services to advance the health and well-being of people. Employees of the Johnson & Johnson Family of Companies work in more than 250 operating companies in 60 countries throughout the world. The passion and commitment of our people yield innovations that further minimize our impact on the planet, drive new alliances to address major health challenges in developing and developed countries, and help to create economic opportunity for people. Improving human health and well-being is our crucial mission and the ultimate measure of upholding our responsibility now and for generations to come.
At Johnson & Johnson, our top priority is health-health of people and the planet. That's why we set aggressive corporate wide goals to reduce our environmental impact, outlined in our Healthy Future 2015 goals. To this end, we established the proprietary Earthwards® process for developing and marketing greener products through lifecycle analysis. Every Earthwards® recognized product must achieve a greater than 10 percent improvement in at least three of the seven goal areas:
Materials used
Packaging reduction
Energy reduction
Waste reduction
Water reduction
Positive social impact or benefit
Product innovation
More from Johnson & Johnson