Published 10-01-20
Submitted by Johnson & Johnson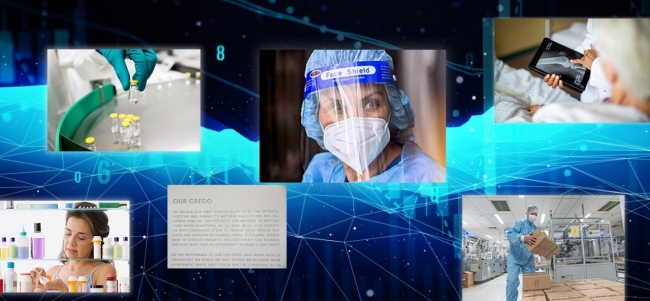 When you're the CFO of a company, you have a holistic view of how a pandemic can touch every aspect of a business, especially when it's a healthcare company. So we posed inquiring mind questions to Joe Wolk about what the past eight months have been like for him at the financial helm of the company—via a Zoom interview.
Originally published by jnj.com
The year 1944 was historic for Johnson & Johnson. On September 24, under the leadership of Robert Wood Johnson, the company went public with a listing on the New York Stock Exchange and its initial public offering of stock (IPO).
The year 2020 has also been a historic one for Johnson & Johnson as it works to help address the current COVID-19 pandemic—an event that has proven to be unprecedented for people the world over.
It's also an event that has touched every aspect of the company, from scientists who have been clocking countless hours researching an investigational COVID-19 vaccine to manufacturing employees who have worked equally hard to ensure that supplies of products like Tylenol® are available to people who need them most.
To commemorate the anniversary of Johnson & Johnson's IPO, we connected with the company's Chief Financial Officer and Executive Vice President, Joe Wolk, to look beyond the numbers and discuss how the pandemic has impacted the company's three core segments—and how he has leveraged his over-20-year tenure with Johnson & Johnson to help guide the company during this truly unique time in history.
Q: 
Scientists at the Janssen Pharmaceutical Companies of Johnson & Johnson are hard at work on an investigational COVID-19 vaccine. Should it be proven to be viable, the company has stated that it would provide the vaccine for emergency pandemic use on a not-for-profit basis. How exactly would this work?
A: 
Joe Wolk: That's a great question because companies traded on the New York Stock Exchange typically don't utilize not-for-profit business models. Essentially, in simplest terms, it means distributing the vaccine at a cost to payers that covers our costs, such as development, clinical trials required and manufacturing and distribution.
While this may seem straightforward, it can still be subject to many different interpretations. Given this, we are anchoring our not-for-profit pricing based on a formula established and utilized by the Bill & Melinda Gates Foundation (BMGF) for vaccine product pricing in lower-income countries.
We feel it's important to be transparent about the costs that we considered, and given that the BMGF formula is widely accepted, we believe this is a relevant benchmark. Further, we are looking to have our calculations independently verified.
During the initial emergency pandemic use period, we felt it was important to do our part to remove barriers to access and that people not have to worry about the price of a potential vaccine. That said, responsible pricing is nothing new for Johnson & Johnson.
The net price for our medicines in the U.S. has decreased in each of the last four years across our entire pharmaceutical portfolio—and we'll continue to act responsibly in this regard. Our success is tied to innovation that addresses unmet medical needs, not price increases.
Q: 
This decision also speaks to the tenets outlined in Our Credo, the company's guiding mission statement.
A: 
Absolutely. It reminds me of the scenario that was in front of me when I was CFO for our pharmaceuticals group in North America and Ebola first emerged. We made the decision then to pursue research and development on a vaccine even though it wouldn't provide the financial returns typically associated with risk-based development—we knew we had a responsibility to help combat Ebola to benefit society.
The situation today is not too different, and highlights the relevance of the fourth paragraph of Our Credo: It's critically important that we're not just getting by on financial performance, but that we are financially strong. That muscle provides us the latitude to live into the other three paragraphs of Our Credo more profoundly—enabling us to do things like invest above benchmark in innovation, ensure employees are fairly rewarded, and act in a way that has a positive impact on the community.
Our Credo (shown here at corporate headquarters in New Brunswick, New Jersey) has the word "must" in it 22 times. That's a very unequivocal word. "Must" cannot be interpreted as "if you feel like it" or "if the time is right." It's an obligation, a commitment, that creates a nice, healthy tension whereby we make responsible choices, weighing the interests of all stakeholders.
Q: 
Johnson & Johnson is uniquely positioned to persevere during this challenging time due in part to its broadly based portfolio. How has the pandemic affected the company's three core sectors—consumer health, medical devices and pharmaceuticals?
A: 
Even though our business segments are all linked through the common mission of healthcare and providing better solutions for those we serve, they've all been impacted somewhat differently as a result of the current pandemic.
Medical devices has seen the most pronounced impact. When you look at our portfolio, about two-thirds of our products are used in elective procedures, and we saw restrictions placed on those procedures across the globe early in the pandemic. That segment of the market is recovering nicely as more people have returned to hospitals and physicians to undergo these important medical procedures.
So, in summary, the valleys weren't as deep as we thought initially, and the recovery occurred quicker than we assumed. And we'll get better clarity going into the fourth quarter as summer is naturally a slower time for hospital visits and procedures. But I would say a recovery is well underway.
In consumer health, we saw a significant uptake in what was known as "pantry loading." It was a need for self care, where people were saying to themselves: I'm going to be prepared in case I need these solutions at my disposal.
For example, we saw a surge in demand for Tylenol—and the team did a great job to meet this elevated demand. Perhaps the most unique story relates to Listerine® sales, which were extremely strong in the first quarter. The theory one person offered was that people are wearing masks and realizing they've got bad breath. I can't speak to whether that's true or not, but it's not irrational!
Finally, our pharmaceutical segment continued to shine. Many of our lifesaving or life-enhancing therapies are for very severe disease states within immunology, oncology, neuroscience and infectious diseases. Given the often chronic nature of these ailments, those treatments continued to be maintained pretty well for patients.
Our business has been a tale of all cities in terms of ups and downs. But I do believe Johnson & Johnson is emerging stronger because of the breadth of our portfolio and our relentless drive towards innovation across all three segments during the pandemic.
Q: 
Speaking of innovation, has the pandemic presented new ways of thinking about healthcare that have intrigued you in any way?
A: 
We've seen the emergence of and growth in telehealth visits on a large scale, which I think is here to stay.=
People are finding they're getting more dedicated time with their doctors in this way—we have heard patients and physicians can have a solid conversation for 30 minutes without distractions.
Along the same lines, the pandemic has also presented a greater opportunity to harness technology as it relates to better preventive care by being able to self-monitor your health in a technologically enabled way, which could be a growth area for the broader industry.
Q: 
The company recently announced that it has entered into a definitive agreement to acquire Momenta Pharmaceuticals, Inc. The world is so focused on COVID-19, but it's important to continue to address other unmet healthcare needs. How would this acquisition complement Johnson & Johnson's existing portfolio?
A: 
It really speaks to an overarching principle of thinking long term in our management of the business—we've been able to find innovation early enough that we can now influence what we're going to treat and how expansive those treatments may be.
Momenta Pharmaceuticals provides another opportunity, complementing the expertise and capabilities we already have within our immunology team related to autoimmune diseases.
It also goes back to the fourth paragraph of Our Credo—we are financially strong and have the financial muscle, strength and creditworthiness to purchase a company that will play into our long-term success and our commitment to ensuring good health is within reach of everyone, everywhere.
Q: 
It goes without saying that we are all living through an unprecedented time, but how has this moment in time evolved your own approach and viewpoint on your work as CFO?
A: 
If you would have told me on January 1 of this year, "You're going to close your books for the first, second and likely third quarters with 99% of the team working remote," it would have made me a little nervous.
But the resiliency of Johnson & Johnson employees and our business, coupled with a spirit of learning and innovation to tackle a challenging situation and solve it in a way that improves a process or outcome for the long term, has been inspiring to experience.
When you have a situation like this, our teams don't get mired in concerns of how they are going to get through this. Instead, they ask: "How are we going to lead through this?"​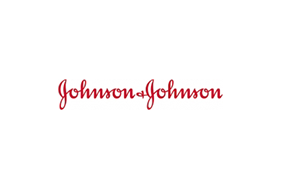 Johnson & Johnson
Johnson & Johnson
Caring for the world, one person at a time... inspires and unites the people of Johnson & Johnson. This year, we celebrate 126 years of embracing research and science – bringing innovative ideas, products and services to advance the health and well-being of people. Employees of the Johnson & Johnson Family of Companies work in more than 250 operating companies in 60 countries throughout the world. The passion and commitment of our people yield innovations that further minimize our impact on the planet, drive new alliances to address major health challenges in developing and developed countries, and help to create economic opportunity for people. Improving human health and well-being is our crucial mission and the ultimate measure of upholding our responsibility now and for generations to come.
At Johnson & Johnson, our top priority is health-health of people and the planet. That's why we set aggressive corporate wide goals to reduce our environmental impact, outlined in our Healthy Future 2015 goals. To this end, we established the proprietary Earthwards® process for developing and marketing greener products through lifecycle analysis. Every Earthwards® recognized product must achieve a greater than 10 percent improvement in at least three of the seven goal areas:
Materials used
Packaging reduction
Energy reduction
Waste reduction
Water reduction
Positive social impact or benefit
Product innovation
More from Johnson & Johnson