Published 10-05-20
Submitted by Johnson & Johnson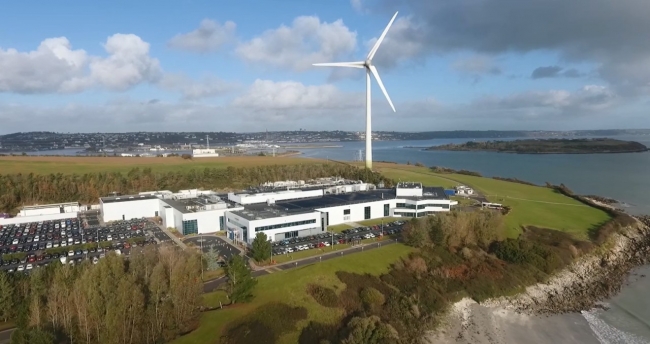 Wind turbine at Johnson & Johnson's DePuy Synthes Cork, Ireland campus (pictured here)
Originally published on LinkedIn
I am so incredibly proud to have had the privilege to share Johnson & Johnson's new climate goals during this Climate Week NYC 2020. Johnson & Johnson's latest climate goals build on the legacy and achievement of our previous efforts, while accelerating action as part of the larger movement by the private sector, along with governments and civil society, to ramp up the ambition and implementation of climate goals during this new UN Decade of Action.
Johnson & Johnson has been setting public climate goals for over two decades. During my time at the Company, I have had the opportunity to participate in setting and achieving each generation of climate goals, including leading the goal setting process twice in my current role as Worldwide Vice President of Environmental Health, Safety & Sustainability (EHS&S).
Goals provide focus and propel us forward. About halfway through a current goal period, we start thinking about the next set of goals. For us, the goal setting process is an iterative blend of science and art. The science tells us where to place our stake in the ground, while the art informs how we engage and enroll our stakeholders in the journey to get there – both are equally important to setting goals that are both ambitious and achievable. 
The most recent scientific consensus tells us atmospheric temperatures must be kept below 1.5 degree Celsius of temperature rise to avoid the most significant impacts of climate change. With this science as our guide, we dove deep into our carbon inventory, evaluating our footprint and potential roadmaps for each of our focus areas, which include operational carbon emissions (Scope 1 & 2), renewable electricity and value chain carbon emissions (Scope 3).
With several goal scenarios in hand, we began the internal and external engagement process – simultaneously seeking both perspective and buy-in for the goals. Input from a broad set of functional partners and external experts brought potential challenges AND ways to overcome them into sharper focus – building our confidence in what would be the final set of goals. We balanced aspiration and feasibility to find that sweet spot between ambition and execution.
 Leaning into that sweet spot and continuing our long-standing tradition of environmental stewardship and public goal setting, as a company, Johnson & Johnson is committed to:
(1)  Sourcing 100% of our electricity needs from renewable sources by 2025. Our accelerated progress with renewable electricity over the past 5 years has given us the confidence to accelerate our 100% renewable electricity goal from 2050 to 2025. Or as I like to think of it, Johnson & Johnson is committing to power all of our sites on 100% renewable electricity before my teenage son is out of college, instead of by the time he is 45 years old with a family of his own.
(2)  Achieving carbon neutrality in our operations by 2030. To help meet this goal, beyond our renewable electricity commitment, we will push even further on our energy efficiency efforts while evaluating alternative fuel sources, fleet vehicle choices and refrigerants towards zero emissions. This goal puts us on track to exceed what the science tells us is necessary for our business to contribute towards a 1.5-degree Celsius decarbonization roadmap.
(3)  Reducing our upstream carbon footprint by 20% by 2030. We have a strong history of engaging our suppliers in sustainability – topping the CDP Leader Board for supplier engagement four years in a row. In addition to our existing efforts, we will launch new workstreams in carbon intensive procurement categories including logistics, chemicals, external manufacturing and packaging, among others. This Scope 3 goal will deliver nearly 2.5 times the carbon footprint reduction compared to that for our own operations.
We also value the power of partnership to help achieve our goals and to achieve systemic change at scale. We will continue to work with strategic partners, such as the Renewable Energy Buyers Alliance, to engage and support our supply base in renewable electricity procurement. We will also expand our network of partners and invest in nature-based solutions at the intersection of forest, climate, and human health. As the world's largest and most diverse healthcare company, we are especially excited about the potential of our unique approach to support initiatives in forest areas with high conservation value AND high public health value.  
Now the hard work of achieving these new goals begins. Our confidence is high not only because of all the groundwork that has been laid to set them, but also by decades of experience that tells us we are capable and committed. And as difficult as it has been, we also have the learnings of the COVID-19 pandemic which have shown us our capacity for bravery and shared action in response to a global threat to the health of humanity. Like with COVID-19, we must act quickly and boldly to protect the health of our planet like our collective health depends on it, because it does.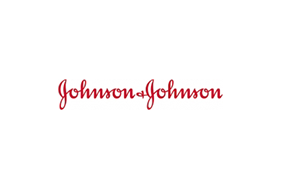 Johnson & Johnson
Johnson & Johnson
Caring for the world, one person at a time... inspires and unites the people of Johnson & Johnson. This year, we celebrate 126 years of embracing research and science – bringing innovative ideas, products and services to advance the health and well-being of people. Employees of the Johnson & Johnson Family of Companies work in more than 250 operating companies in 60 countries throughout the world. The passion and commitment of our people yield innovations that further minimize our impact on the planet, drive new alliances to address major health challenges in developing and developed countries, and help to create economic opportunity for people. Improving human health and well-being is our crucial mission and the ultimate measure of upholding our responsibility now and for generations to come.
At Johnson & Johnson, our top priority is health-health of people and the planet. That's why we set aggressive corporate wide goals to reduce our environmental impact, outlined in our Healthy Future 2015 goals. To this end, we established the proprietary Earthwards® process for developing and marketing greener products through lifecycle analysis. Every Earthwards® recognized product must achieve a greater than 10 percent improvement in at least three of the seven goal areas:
Materials used
Packaging reduction
Energy reduction
Waste reduction
Water reduction
Positive social impact or benefit
Product innovation
More from Johnson & Johnson