Published 09-25-20
Submitted by Intel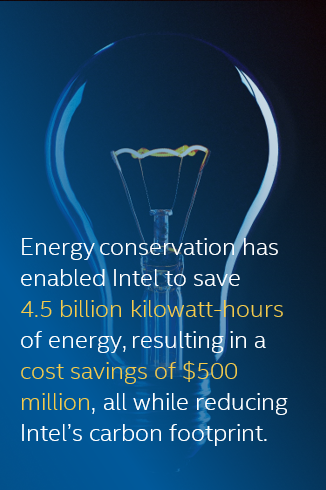 Reducing Carbon Through Energy Conservation in Manufacturing
Semiconductor manufacturing is an energy-intensive industry due to the demand for technology products to deliver an ever-evolving user experience and the complexity of the manufacturing process. Over the last decade, Intel has completed more than 2,000 energy conservation projects for a total savings of 4.5 billion kilowatt-hours, or enough electricity to support more than 400,000 average American homes for one year.
In Intel's new white paper, Reducing Carbon Through Energy Conservation in Manufacturing, we describe the strategies used and focus areas that enabled us to achieve this milestone, with the goal of encouraging other manufacturers to invest strategically in energy conservation to reduce their carbon footprint.
Consider these four key learnings:
Remove roadblocks for action: Make it easier for employees to participate and take action to save energy.

Set a goal for each facility: Make it visible, and actively track your progress towards it. Consider a goal that motivates action.

Take a program approach to asset energy efficiency improvement: Develop a repeatable action plan to get to an ideal state efficiency for all similar assets.

Create a network of fellow travelers: Working with passionate people builds momentum within the organization to save energy.
We are committed to applying our deep experience as a leader in global manufacturing and leverage our unique position within the technology ecosystem to embark on a number of collaborative initiatives to help our customers achieve their own sustainability goals and accelerate progress in key areas across the entire technology industry.
Read the full white paper here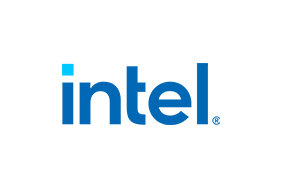 Intel
Intel
Intel (NASDAQ: INTC) is a world leader in computing innovation. The company designs and builds the essential technologies that serve as the foundation for the world's computing devices. Additional information about Intel is available at newsroom.intel.com and blogs.intel.com.
More from Intel