Published 09-23-20
Submitted by Schneider Electric
At Climate Week NYC 2020, Schneider Electric, the leader in digital transformation of energy management and automation, accelerates its commitments for carbon neutrality in 2040, ten years earlier than a 1.5 degrees trajectory. These commitments will be supported by collaborating with corporations such as Amazon, embarking a vast network of suppliers, and designing low Carbon innovative solution. The Group relentlessly innovates for bolder impact on its customers end, such as through phase-out of SF6 potent greenhouse gas from its products by 2025, saving about equivalent of 4 million tons eq CO2 per year. At the occasion of the fifth UN SDG's anniversary, the Group mobilizes all the teams to innovate and progress addressing UNSDGs and nominates SDG Ambassadors and teams in charge of empowering change from the inside.  
The announcements come at the start of Climate Week NYC, the annual climate summit that runs in coordination with the United Nations and the City of New York (USA). The summit will be held digitally between September 21-27 at which Jean-Pascal Tricoire, Schneider Electric's Chairman and CEO, will participate and discuss how the Group reinforces its 2019 Carbon pledge together with its customers and partners.
Schneider Electric accelerates and details its 2019 Carbon pledge and adds a bold Carbon neutrality target for 2040
Schneider Electric accelerates and details its 2019 Carbon pledge, first by reaffirming its commitment to achieve carbon neutrality in its operations (scope 1 and 2) by 2025 (allowing offsets), and net-zero CO2 emissions by 2030, with no-offsets. This will be achieved by leveraging energy efficiency, electrification of fossil-based processes, renewable energy and electric vehicles. From 2017 to 2019, Schneider Electric has already reduced its operational emissions by 260,000 tCO2eq, a -37% absolute decrease.
The Group details clear milestones towards its -35% indirect emissions (scope 3) reduction in 2030, in line with its validated 1.5°C science-based targets. Purchases' CO2 intensity will be progressively lowered, by actively engaging suppliers to accelerate their climate strategy and by sourcing greener materials (such as biosourced, from recycled origin, certified). Schneider Electric also commits to reduce its offers' emissions on its customers ends by -40% by 2030, in line with a 1.5°C climate trajectory.
In addition, Schneider Electric adds a bold 2040 milestone to its Carbon Pledge and commits to become carbon neutral on full end-to-end footprint by 2040 (full scopes 1, 2 and 3), 10 years ahead of 1.5°C climate trajectory. This means that all Schneider products will be carbon neutral in 2040.
Finally, Schneider Electric reiterates its commitment to operate in a net-zero CO2 supply chain by 2050, i.e. "cradle to gate".
To deliver the above, strategic Supply Chain and R&D decisions will embed carbon pricing of 30-130 €/ton depending on time horizons.
The phase-out of SF6 will save 4 million tons of CO2eq per year
Schneider Electric will also continue its efforts to demonstrate the positive impact of energy efficiency and renewable technologies on climate. Before 2025, Schneider Electric will demonstrate that it is carbon positive together with its customers and partners, thanks to CO2 savings delivered by EcoStruxure.
Towards carbon neutrality, innovation is key for change to happen. Schneider is pioneering the SF6-free technology which replaces gas with pure air. The Group recently launched a switchgear innovation combining pure air and vacuum technology. The first green switchgear range, SM AirSeT, has already been recognized by industry experts with the Industrial Efficiency Awards category, "Energy Economy" at the 2020 Hannover Messe trade fair and received the prestigious iF Design Award earlier this year. By phasing-out SF6 potent greenhouse gas from all products by 2025 Schneider Electric will prevent the equivalent of about 4 million tons of CO2 emissions per year.
SF6 is commonly contained in electrical equipment used to power the grid and industrial electrical installations, but due to its Global Warming Potential (GWP), it has been listed in the Kyoto Protocol, an international treaty committing UN parties to reduce greenhouse gas emissions and is increasingly becoming the subject of climate-focused regulations and efforts.
Collaboration at the heart of the strategy to reach carbon neutrality
By connecting technology, business and collaboration, Schneider Electric joins the likes of global partners, such as Amazon, Infosys and Daimler to help deliver carbon neutrality by 2040 as part of the Climate Pledge, a jointly created initiative between Global Optimism and Amazon. The Climate Pledge was founded on the conviction that global businesses are responsible and accountable for acting on the climate crisis, together. This milestone is set ten years earlier than the pledge made in 2015 by all UN country members at Paris COP 21, an annual meeting held to discuss each nation's progress on dealing with climate change. Back then, the goal was clear, keep global warming well below 2 degrees Celsius, the level that most scientists said was the critical threshold. In order to limit global warming, the world needs to reach an overall 'net zero carbon' stage, and to achieve this goal will need to cut emissions by half between 2020 and 2030. 
SDGs Ambassador Network, innovating change from the inside
These announcements coincide with the United Nations SDG (Sustainable Development Goals) fifth anniversary, on September 25, gathering at which 193 countries endorsed 17 SDGs aimed at achieving sustainable development for all by 2030. With just ten years left until the end of this timeframe, and the global economy battered by the impact of the COVID-19 pandemic, Schneider is committed to joining forces with governments, companies, international organizations and NGOs alike, to meet these SDGs and prioritize sustainable action across the board. 
Since their launch in 2015, the SDGs have been fully integrated into Schneider's sustainable development strategy and to go further on this ambition the Group announced the launch of a new "SDG Ambassador Network". The aim is to help awareness, empowering our people and partners taking action, to generate innovative ideas for the company's leadership to consider and also challenge their global targets and indicators. It will consist of a network of ambassador part of the Group (a Senior Vice President at Schneider) and a working group of 5-10 internal experts and collaborators (including young talent from within the company) for each of the 17 UN SDG's.  This reinforce the strategy of Schneider where employees have always been at the center of sustainable change and this new initiative will empower them to help #Act4SDGs.
As such, the company confirms that the global pandemic will not compromise the achievement of its sustainability goals for 2020 and that it will keep the bar high for its 2030 commitments: to embark the worldwide ecosystem to fight climate change and uphold its responsibilities towards inclusive growth.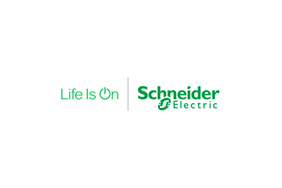 Schneider Electric
Schneider Electric
Schneider Electric is a European multinational company providing energy and automation digital solutions for efficiency and sustainability.
More from Schneider Electric