Published 09-23-20
Submitted by Johnson & Johnson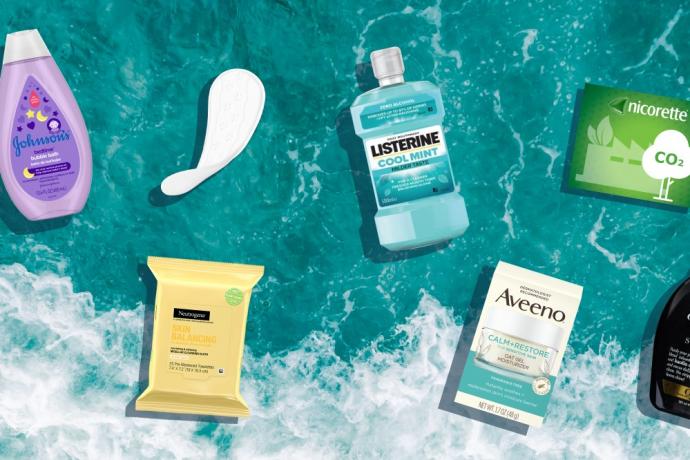 Each year, an estimated 12.6 million people globally die from environmental health risks due to poor sanitation and dangerous water and air pollution levels, according to the World Health Organization.
Johnson & Johnson Consumer Health, which produces some of the world's best-known healthcare brands, knew it had a role to play in addressing these devastating human health challenges.
"Our company is focused on health and healthy people—every thing we work on is designed to make people's lives healthier," explains Katie Decker, Global President, Essential Health, Johnson & Johnson Consumer Health. "How can we continue to do that if we're not serious about the health of the planet, too?"
That's why Johnson & Johnson Consumer Health is announcing the launch of the Healthy Lives Mission, with the company investing $800 million through 2030 to improve the health of people and the planet. This builds on decades of efforts from the Johnson & Johnson family of companies.
As part of the initiative, all Johnson & Johnson Consumer Health brands will aim to give full transparency on all of the ingredients used in their products so consumers can make the most informed choices. The brands will use 100% recyclable, reusable or compostable plastic packaging and certified/post-consumer recycled paper- and pulp-based packaging by 2025. And the Aveeno®, Johnson's®, Listerine®, Neutrogena® and OGX® brands will strive to use 100% recycled plastic in their bottles by 2030.
Johnson & Johnson Consumer Health is also focusing on addressing complex preventable health issues—in particular, eradicating smoking and preventable skin cancers—by collaborating on initiatives both inside and outside the company.
"We're accelerating action to bring forward innovations that can help protect the health of our consumers, their communities and the planet," Decker says.
Take a behind-the-scenes look at just how eight iconic brands are working to meet these impactful 2030 goals.
1. Johnson's®
It's hard to think of the Johnson's® brand without imagining the classic bottles of pink baby lotion and golden shampoo crowned with plastic pumps.
"We hear from parents that pumps are helpful for one-handed use when holding a baby, but pumps are definitely a tension point when it comes to sustainability, due to a metal component inside that prevents them from being recycled," explains Karen Marchetti, Director of Global Baby Franchise, Johnson & Johnson Consumer Health. "As a baby brand, we also need to make sure we are shaping a healthy and sustainable planet for future generations. So we're making packaging changes to maximize recyclability."
As a solution, the brand is removing pumps from any products in the United States, Europe, the Middle East and Africa with less than 500 ml volume, replacing them with a flip-top cap. "This means we have about 24 million fewer pumps going to landfills," Marchetti says.
2. Neutrogena®
The new Neutrogena® Skin Balancing cleansing product line features the brand's first makeup wipe made with 100% plant-based, home-compostable fibers. The line's cleansers are also sold in bottles made of at least 30% recycled material.
"When searching for a more sustainable wipe fabric, in the absence of an industry standard for evaluating compostability, we worked with environmental experts in Europe to identify the right standards by which our fabrics would be evaluated," says Marcee Martinez, Manager, Skin Care Franchise & Product Development, Johnson & Johnson Consumer Health.
In order to identify the right fabric, the company screened more than 50 options over three years. "We were looking for something completely plant-based that wouldn't compromise makeup cleansing and removal efficacy, or feel rough and tug at your skin," she says.
Starting in 2021, all makeup remover wipes across the Johnson & Johnson Consumer Health North American portfolio will be updated with a plant-based wipe and new recyclable packaging.
3. Listerine®
Listerine® was first sold more than 140 years ago, making it a dental hygiene staple.
Today, as part of a commitment to ethical farming, sourcing and processing, 30% of the flavor oils used in Listerine® Cool Mint are traceable all the way to the original farmer.
On the packaging front, the brand also plans to replace all of its black plastic caps in Europe with clear resin ones to improve recycling quality.
4. Aveeno®
The Aveeno® brand has a history of working with local farmers to source and process its natural ingredients in an environmentally conscientious manner.
The iconic oats in its products, for example, are pure, non-GMO, food grade and sourced from family-owned farms that use eco-friendly practices like low heat, crop rotation and pesticide-free fields to help preserve quality.
Currently, 80% of Aveeno bottles in North America are recyclable. And as of this year, the brand will start to use post-consumer recycled plastic in its packaging.
5. Nicorette®
Johnson & Johnson has long been serious about energy management, with an aim to eventually source 100% of its electricity from renewable sources. One brand on the forefront of this effort is Nicorette®, which the company markets outside the U.S. In 2017, the brand's manufacturing hub in Helsingborg, Sweden, became the first Johnson & Johnson Consumer Health plant to become carbon-neutral.
"It took a lot of small steps to get there, including recycling heating, turning waste food from our canteen into fuel to power the plant, and replacing the remaining natural gas requirements with biogas," explains Bill Twomey, Senior Director, Global Smoking Cessation Franchise, Johnson & Johnson Consumer Health.
Now that it's achieved the amazing distinction of carbon neutrality, the Helsingborg site team continues to look for further ways to improve sustainability, including adding 16 electric car charging stations to the facility.
Nicorette has also made it a mission to reduce unnecessary waste in the manufacture of its products.
For example, the company is working to shift toward using non-plastic materials, like cardboard, whenever possible. "This can be harder to do with medications like Nicorette, since we need to ensure that packaging meets barrier requirements, including protecting against excessive moisture," Twomey explains.
6. Carefree®/o.b.®
Carefree® will remove dyes from the top sheet of its pantyliners by the end of 2020
In Europe, the Middle East and Africa, the o.b.® brand carton is FSC-certified, contains 90% recycled material and is fully recyclable—and the fibers for the tampons are obtained from certified, sustainably managed sources in Europe.
Since 2010, the o.b. manufacturing plant in Wuppertal, Germany, has also been drawing its electricity entirely from renewable sources. This and other targeted measures have reduced the absolute CO2 emissions there by 93% between 2010 and 2018.
Another of the company's personal female hygiene brands, Carefree®, will remove dyes from the top sheet of its pantyliners by the end of 2020. The brand is also reducing the dimensions of its packaging, as well as switching from printed to brown shipment packaging in Europe, the Middle East and Africa—significantly reducing the amount of packaging materials used and saving 500 tons of paper per year.
7. Le Petit Marseillais®
Thirty years ago, French brand Le Petit Marseillais® kicked off its sustainability ambitions through the launch of eco-refills for its lotions, soaps and other products.
Last year, the brand launched its first organic certified shower gel, a sulfate-free formula made with 98% natural ingredients and packaged in 100% recyclable and refillable bottles.
Thanks to its long history of creating products with the earth in mind and supporting farmers—including helping fund efforts to conserve the Orchard of Alconis along France's Mediterranean coast, home to the fruit trees that inspire some of the fragrances in Le Petit Marseillais—Le Petit Marsellais was just selected by French consumers as the most sustainable hygiene and beauty brand.
8. OGX®
Recycling facilities tend to prefer clear plastic PET bottles, like those used for water and soda bottles, over colored PET bottles because they are easier to process.
In looking to shift to more sustainable bottles, the OGX team found creative ways to preserve the brand's aesthetics while shifting to clear bottles. For example, since their launch in 2018, the OGX® Purifying+ Charcoal Detox Shampoo and Conditioner bottles were changed from black to clear, reducing the brand's output of unrecyclable plastic in North America by more than 120,000 pounds.
"At Johnson & Johnson Consumer Health, we see protecting the environment as our responsibility," Decker says. "What's even more heartening is seeing how many of our employees are aligned to—and excited by—this mission. I have no doubt we'll be able to make it happen.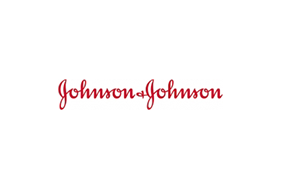 Johnson & Johnson
Johnson & Johnson
Caring for the world, one person at a time... inspires and unites the people of Johnson & Johnson. This year, we celebrate 126 years of embracing research and science – bringing innovative ideas, products and services to advance the health and well-being of people. Employees of the Johnson & Johnson Family of Companies work in more than 250 operating companies in 60 countries throughout the world. The passion and commitment of our people yield innovations that further minimize our impact on the planet, drive new alliances to address major health challenges in developing and developed countries, and help to create economic opportunity for people. Improving human health and well-being is our crucial mission and the ultimate measure of upholding our responsibility now and for generations to come.
At Johnson & Johnson, our top priority is health-health of people and the planet. That's why we set aggressive corporate wide goals to reduce our environmental impact, outlined in our Healthy Future 2015 goals. To this end, we established the proprietary Earthwards® process for developing and marketing greener products through lifecycle analysis. Every Earthwards® recognized product must achieve a greater than 10 percent improvement in at least three of the seven goal areas:
Materials used
Packaging reduction
Energy reduction
Waste reduction
Water reduction
Positive social impact or benefit
Product innovation
More from Johnson & Johnson