Published 09-21-20
Submitted by Bread Financial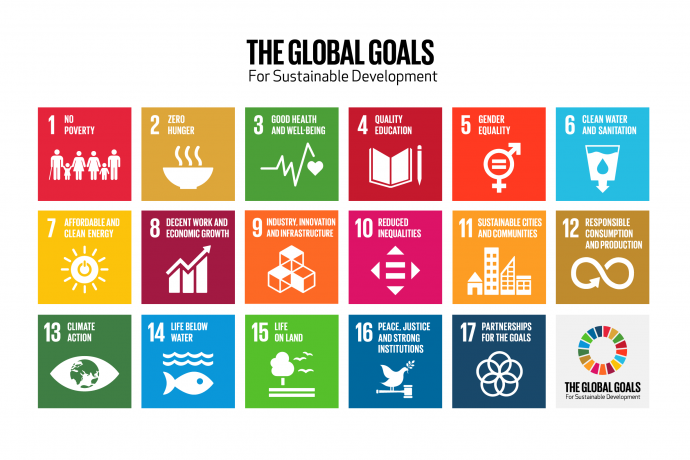 Wherever challenges lurk, opportunities exist for positive change.
That's always been true, but 2020 has cast an even brighter light on global issues and our capacity for solving these vexing problems.
COVID-19. Social injustice. Rampaging wildfires. Devastating hurricanes.
The trials we as a society face are many, but our capacity for taking meaningful action is unlimited. Especially when the business community steps in and tackles these problems collaboratively.
Hope serves as the foundation for Global Goals Week (September 19 – 26), a campaign coordinated by dozens of organizations worldwide that raises visibility of and encourages action in pursuit of the United Nations' Sustainable Development Goals (SDGs). Coinciding with the annual UN General Assembly High-level Week, Global Goals Week has a lofty goal of its own: To demand that no one is left behind as we address and overcome global challenges.
Alliance Data is a supporter of Global Goals Week and – most importantly – the SDGs, which serve as the blueprint to achieve a better and more sustainable future for all by attacking such challenges as poverty, inequality, climate change, environmental degradation, peace and justice. 
These initiatives dovetail with Alliance Data's own sustainability strategy, since – as a responsible, ethically-driven corporate citizen – we are committed to improving the communities where we live and work.
I'm proud that Alliance Data is putting actions behind the words conveyed in our most recent ESG (environmental, social, governance) Performance Report. In fact, we have identified five SDGs where we believe we can make the greatest contribution. And I'm equally proud that our efforts are making a difference.
To date, we have made significant progress in addressing the SDGs including Gender Equality (SDG #5) and Reduce Inequalities (#10). And others agree: in 2020, Alliance Data was recognized for excellence in the 2020 Bloomberg Gender-Equality Index, Forbes' America's Best Employers for Women 2020, and by the organization Women on Boards.
As a company with clients, end-consumers and associates around the world, we know the importance of representing the diversity of the markets we serve; and we embrace all backgrounds, viewpoints, skills and talents. As a result, our percentage of women in the workforce – and in leadership roles, in particular – has steadily risen over the last three years. So, too, has minority representation across all levels of the Company.
One aspect of the Reduce Inequalities SDG that we take to heart is our pledge to adhere to fair, responsible and unbiased consumer lending practices and to help cardmembers improve their financial literacy.
And we've redoubled those efforts as a result of COVID-19, which has upended economic security for millions of consumers. Soon after the onset of the pandemic, we introduced a full suite of cardmember forbearance options, extended expiration dates on retail partner reward programs and adjusted credit bureau reporting to natural disaster coding. We've also reached out to consumers with tips on how to manage their finances effectively during these difficult times.
During the pandemic, we remained committed to  helping underserved populations receive necessary food (Zero Hunger, SDG #2) and a Quality Education (#4). Two examples of many are the $1.4 million investment we're making in upgrading the technology infrastructure at Mid-Ohio Food Collective (MOFC), a nonprofit organization that is striving to end hunger across central and eastern Ohio; and our longstanding financial and volunteer support of Junior Achievement.
Of course, as a global organization with offices in 50 locations worldwide and a workforce of 8,500, we are taking steps to improve our environmental commitments  by reducing our carbon emissions and managing resources more efficiently as we strive to make an impact on Climate Action (SDG #13).
What I'm most proud of is that Alliance Data's sustainability goals aren't just words on paper, or down-the-road promises designed to gain attention more than make an impact. Yes, we write philanthropic checks; but we also hold our nonprofit partners accountable to ensure that the positive impact from the Company's funding is measurable.
From the C-suite to our valued associates, when it comes to demonstrating our commitments and sustainable business practices, we mean what we say. And our actions speak loudly, as well.
###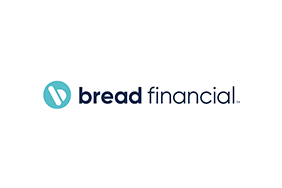 Bread Financial
Bread Financial
Bread FinancialTM(NYSE: ADS) is a tech-forward financial services company providing simple, personalized payment, lending and saving solutions. The company creates opportunities for its customers and partners through digitally enabled choices that offer ease, empowerment, financial flexibility and exceptional customer experiences. Driven by a digital-first approach, data insights and white-label technology, Bread Financial delivers growth for its partners through a comprehensive product suite, including private label and co-brand credit cards, installment lending and buy now, pay later (BNPL). Bread Financial also offers direct-to-consumer solutions that give customers more access, choice and freedom through its branded payment, lending and saving products.
Formerly Alliance Data, Bread Financial is an S&P MidCap 400 company headquartered in Columbus, Ohio, and committed to sustainable business practices powered by its 6,000+ global associates. To learn more about Bread Financial, visit BreadFinancial.com or follow us on Facebook, LinkedIn, Twitter and Instagram.
More from Bread Financial