Published 09-21-20
Submitted by Medtronic
Fortune Magazine Names Medtronic to its Annual 'Change the World' List
Fortune Magazine announced today that Medtronic has been selected for the 2020 'Change the World' list. 
An annual list recognizing companies that address social challenges through their core business efforts, Fortune noted Medtronic made the list because of the swift efforts it took to mobilize its global supply of ventilators during the COVID-19 pandemic. 
Like many large companies, Medtronic often measures breakthrough ideas in months or years – but as COVID-19 spread across the globe, it became a catalyst for rapid innovation to contribute to society. Medtronic teams realized early the global demand for ventilators would significantly outpace supply. Within several months, Medtronic increased its ventilator production fivefold from pre-pandemic weekly production of less than 200 per week to 1,000 per week in June. 
When it became clear that one company alone could not meet the critical global supply need, Medtronic made the decision in March to open-source design specifications for its portable, compact ventilator for other companies to use. In the first few weeks, the design files were accessed 200,000 times. Medtronic also worked with the U.S. Food and Drug Administration to authorize emergency use of this ventilator in the United States.  
"We are humbled to be selected by Fortune for this prominent recognition," said Geoff Martha, CEO of Medtronic. "Being included in this year's list is a special honor given the breadth of action we've seen companies take this year to tackle societal needs. Our efforts to increase the time-sensitive demand for ventilators in response to COVID-19 demonstrates the Mission-driven action that Medtronic employees continue to take every day to put patients first with bold leadership, inspiring innovation, and inventive partnerships."
For its list, Fortune ranks companies on four criteria: measurable social impact; business results; degree of innovation; and corporate integration. The 2020 ranking for Medtronic is a first, but complements other awards that reflect the company's long-standing commitment to global corporate citizenship, including:
You can view the complete 'Change the World' list here.
Learn more about Medtronic corporate citizenship here.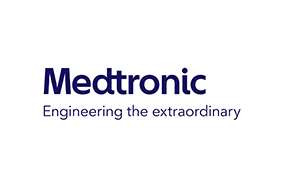 Medtronic
Medtronic
Bold thinking. Bolder actions. We are Medtronic.

We lead global healthcare technology and boldly attack the most challenging health problems facing humanity by searching out and finding solutions. Our Mission — to alleviate pain, restore health, and extend life — unites a global team of 90,000+ passionate people. Powered by our diverse knowledge, insatiable curiosity, and desire to help all those who need it, we deliver innovative technologies that transform the lives of two people every second, every hour, every day. Expect more from us as we empower insight-driven care, experiences that put people first, and better outcomes for our world.

In everything we do, we are engineering the extraordinary.
More from Medtronic