Published 09-21-20
Submitted by PayPal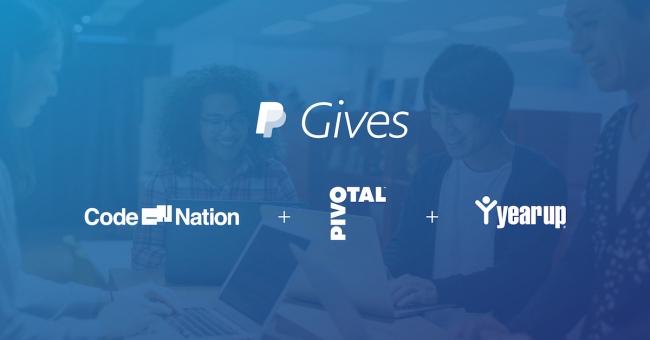 PayPal Holdings, Inc. today announced it is committing $250,000 to three organizations that are working to support underserved youth in the San Jose, California community: Code Nation, Pivotal and Year Up. PayPal has chosen to award grants to these nonprofits because their work aligns closely to the company's mission to provide all people with the opportunity for financial health by giving them the tools and resources that are needed to join and thrive in the global economy. 
Each year, PayPal supports partnerships with nonprofits within the communities where its employees live and work through grant funding and other support including skills-based volunteering. This year's grants to Code Nation, Pivotal and Year Up are part of the company's latest steps to support its San Jose headquarters community. These organizations are working to help underserved and diverse youth by empowering them with the skills, experiences and support needed for professional jobs, which in return will contribute to sustained financial health for these individuals and their families while also building a well skilled and diverse talent pool.  
"Financial health is essential to enable a better future for individuals, families and communities," said Franz Paasche, senior vice president of corporate affairs, PayPal. "Many young people still lack sufficient access to the education, workplace experiences and mentors needed to launch their careers. This disparity contributes to long-term economic inequality while leaving tremendous untapped potential in our communities. These three outstanding organizations are addressing the opportunity divide, which is why we are partnering with them to drive meaningful impact in the San Jose community."
The Bay Area is home to nearly 60,000 opportunity youth with nearly 20,000 living in Santa Clara County. Code Nation mobilizes a volunteer teaching corps that includes hundreds of professional software developers to provide tuition-free coding courses and work-based learning programs to students who attend under-resourced schools. Pivotal works with foster youth starting as early as ninth grade to ensure they don't fall through the cracks as they navigate high school, college, and the transition into the workforce. Year Up seeks to disrupt the cycles of exclusion by providing underserved youth relevant job skills, internships, stipends, college credit recommendations, and support under one comprehensive model.
"Too many of our young people lack opportunities to develop the skills they need to succeed at great companies," said San Jose Mayor Sam Liccardo. "Thank you, PayPal, for your generous commitment to our future leaders of Silicon Valley."
PayPal will continue to collaborate with these three organizations – along with dozens of other local nonprofits in the San Jose area – through grants, volunteer opportunities, mentorship, internship placements and other activities. These efforts are part of the company's ongoing commitment to the San Jose community, which also includes initiatives such as employee-led grantmaking, contributions to the Silicon Valley Strong fund and to SVCF's COVID Funds, participation among the Silicon Valley Recovery Roundtable, and more.
About PayPal 
PayPal has remained at the forefront of the digital payment revolution for more than 20 years. By leveraging technology to make financial services and commerce more convenient, affordable, and secure, the PayPal platform is empowering more than 300 million consumer and merchants in more than 200 markets to join and thrive in the global economy. For more information, visit paypal.com. 
About Code Nation
Code Nation is a 501(c)(3) nonprofit on a mission to equip young people with the skills, experiences, and connections that together create access to careers in technology. With a volunteer teaching corps of nearly 300 professional web and software developers and a network of school and company partners, we provide coding courses and work-based learning programs to students who attend under-resourced high schools. To date, Code Nation has served over 5,000 young people in New York City, Chicago, and the Bay Area. 
About Pivotal 
Pivotal is the only private non-profit in Silicon Valley exclusively focused on meeting the educational and career needs of foster youth. We offer a comprehensive set of services designed to connect foster youth to academic and employment success. In high school, we help foster youth develop and stick to a graduation plan. In college, we offer scholarship dollars, academic coaching, and tutoring. At all ages, we build their career readiness and confidence, and connect them to paid internships that provide critical work experience and professionalism skills. We have a proven track record of developing and implementing programs to help young people from foster care get the support they need to earn a sustainable income and reach self-sufficiency. For nearly twenty years, our work has changed the educational trajectory of thousands of local foster youth. Scholars in our program are 10x more likely to graduate college than their foster youth peers. 
About Year Up
Year Up is an award-winning, national 501(c)3 organization that enables motivated young adults to move from minimum wage to meaningful careers in just one year by providing the skills, experience, and support that will empower them to reach their full potential. Through a one-year, intensive program, Year Up utilizes a high-expectations, high-support model that combines marketable job skills, stipends, coursework eligible for college credit, and corporate internships at more than 250 top companies. Its holistic approach focuses on students' professional and personal development to enable young adults with a viable path to economic self-sufficiency and meaningful careers. Year Up has served more than 30,000 young adults since its founding in 2000. Year Up is active in 35 campuses across the U.S., including Arizona, Baltimore, Bay Area, Charlotte, Chicago, Dallas/Fort Worth, Greater Atlanta, Greater Boston, Greater Philadelphia, Jacksonville, Los Angeles, the National Capital Region, New York City/Jersey City, Pittsburgh, Puget Sound, Rhode Island, South Florida, Tampa Bay, and Wilmington. Year Up has been voted one of the "Best Non-Profits to Work For" by The NonProfit Times. To learn more, visit www.yearup.org, and follow us on LinkedIn, Facebook, Instagram, and Twitter. 
###
* Opportunity Youth are defined as young people between the ages of 16 and 24 who are neither enrolled in school nor participating in the labor market – or about one in nine members of this age group in the United States.
Media Contact
Tiffany Peng
tipeng@paypal.com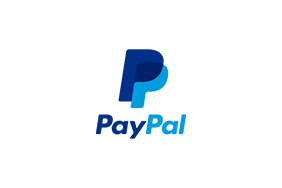 PayPal