Published 09-18-20
Submitted by The Nature Conservancy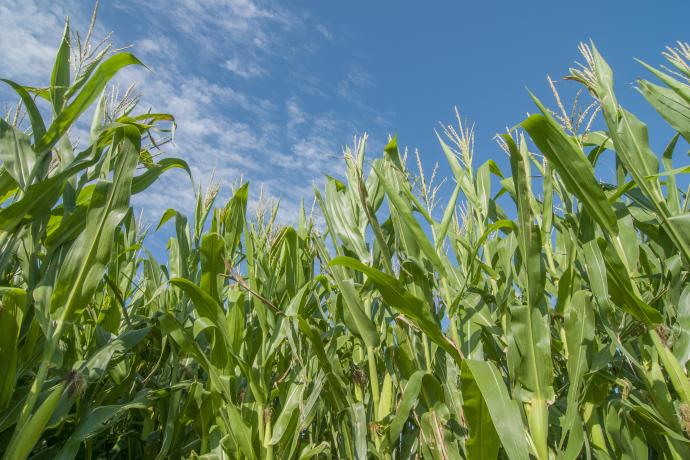 AgEvidence focuses on the environmental and agronomic impacts of conservation practices used in growing corn and soybean crops in the Midwest. © Chris Helzer (TNC)
Scientists from conservation and academic institutions have launched AgEvidence, a visualization dashboard of data from nearly 300 peer-reviewed research papers and curated expert insights derived from those studies. The research compiled in AgEvidence focuses on the environmental and agronomic impacts of cover crops, tillage management, pest management, and nutrient management practices used in growing corn and/or soybean crops in the Midwest. 
AgEvidence was created by Lesley Atwood, Ph.D., and Stephen Wood, Ph.D., as part of the Managing Soil Carbon working group of the Science for Nature and People Partnership. SNAPP is a partnership of The Nature Conservancy (TNC), Wildlife Conservation Society and the National Center for Ecological Analysis and Synthesis at the University of California, Santa Barbara.
"Because there's so much science on this topic, different people and organizations can have different literature they refer to, which can lead to different conclusions about the evidence," said Wood, a lead AgEvidence developer and a senior scientist of Agriculture and Food Systems for TNC's Global Soil Science team. "With AgEvidence, we set out to build a comprehensive and easy-to-access data platform allowing for greater alignment among groups about the state of the evidence."
The AgEvidence development team assessed nearly 2,500 research studies dating back to 1980, from which they selected and collected data from nearly 300 studies that were deemed relevant. The resulting database includes over 16,500 data points. Visualization analytics enable users to easily navigate and interpret the data based on areas of interest, including climate mitigation, crop yields, pest management, soil nutrients, and water quality.
For users looking for quick answers to important questions, AgEvidence offers curated insights that use the data to answer a multitude of questions about the relationships between conservation agriculture practices and impacts to the environment. Users seeking to go beyond the curated insights can create their own, in-depth custom views of the data.  
Potential users of this data include university researchers investigating impacts of conservation agriculture practices on carbon sequestration or water quality; corporate social responsibility staff working in the agriculture supply chain who want to analyze how conservation practices could benefit their corporate sustainability goals; and conservation organizations working to advance conservation agriculture.
A free one-hour webinar is set for Friday, October 9, 2020 at 12 pm EDT for anyone interested in learning more about AgEvidence, its potential uses, and how to navigate the database visualization tool. Registration is required: http://nature.ly/AgEvidence. 
The AgEvidence web platform was made possible by support from the Craig and Susan McCaw Foundation, Nestlé Purina, Walmart.org, the Foundation for Food and Agriculture Research, and Amazon Web Services.
To learn more about AgEvidence and watch a tutorial video on navigating the site, visit nature.org/AgEvidence.
### 
The Nature Conservancy is a global conservation organization dedicated to conserving the lands and waters on which all life depends. Guided by science, we create innovative, on-the-ground solutions to our world's toughest challenges so that nature and people can thrive together. We are tackling climate change, conserving lands, waters and oceans at an unprecedented scale, providing food and water sustainably and helping make cities more sustainable. Working in 79 countries and territories, we use a collaborative approach that engages local communities, governments, the private sector, and other partners. To learn more, visit www.nature.org or follow @nature_press on Twitter.
For more information, please contact:
Christine Griffiths Associate Director of Communications
Phone: 912-222-3297
Twitter: @NatureAg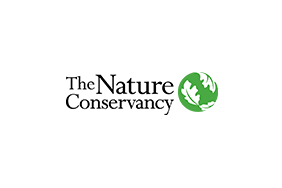 The Nature Conservancy
The Nature Conservancy
The Nature Conservancy is a global environmental nonprofit working to create a world where people and nature can thrive. Founded at its grassroots in the United States in 1951, The Nature Conservancy has grown to become one of the most effective and wide-reaching environmental organizations in the world. Thanks to more than a million members and the dedicated efforts of our diverse staff and more than 400 scientists, we impact conservation in 79 countries and territories across six continents.
More from The Nature Conservancy