Published 09-17-20
Submitted by 3BL Forum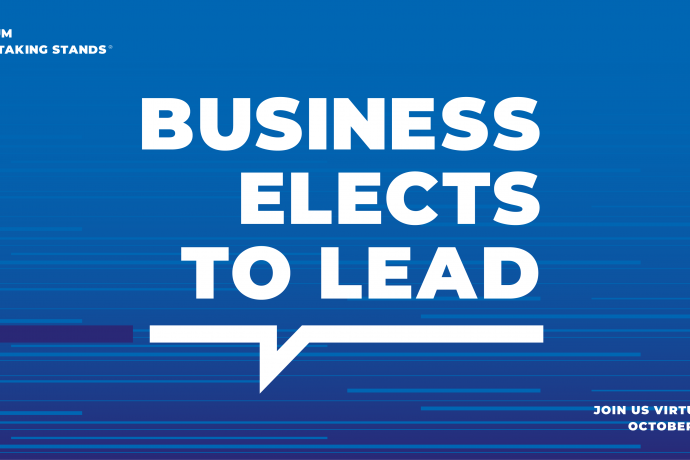 2020 will be remembered for many things: a global pandemic, protests for racial equity, historic wildfires, economic uncertainty in an election year. 
This October, 3BL Forum: Brands Taking Stands® – Business Elects to Lead will convene top brands and corporate leadership to engage in authentic and meaningful conversations around the corporate response to COVID-19, the movement for racial and economic justice, company-led get-out-the-vote initiatives and environmental, social, governance (ESG) factors through the lens of our rapidly changing perspectives. We will wrap it up by exploring expectations and where we go from here.
The 3BL Virtual Forum will take place over three Thursdays in October – three sessions from noon to 1:45  p.m. ET on Oct. 8, 15 and 22. We will feature corporate leaders on one (virtual) main stage to present insights into corporate actions and activism as we dive into "the how" and "the why" behind business leadership at a time when it's needed most.
Registration is required to enter the virtual event. Upon registering you will receive an email with a link to the show. You will be asked to log in with the same email you used to register. We are pleased to make this event available at no cost.  
Confirmed speakers include senior leaders from MTV/Comedy Central, Abbott, Northern Trust, Intel, Bayer, Pizza Hut, Univision, John Hancock, ViacomCBS, Aflac, Broadway Unlocked, UnidosUS, and more. 
3BL Media is proud to host the 3BL Forum for the fourth year in a row with Lynne Filderman, Founder of Curation on Purpose, again taking the helm as Executive Producer.
About 3BL Media
3BL Media delivers robust environmental, social and governance (ESG) storytelling solutions for the world's leading companies. Our unrivaled distribution, editorial and leadership platforms inspire and support global sustainable business. Learn more here.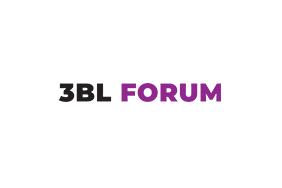 3BL Forum
3BL Forum
THE NEW YORK STAGE IS SET.
3BL Forum will continue its newly established tradition of bringing corporate leaders together on a fast-paced main stage, keenly focused on the 'why' and 'how' as business amplifies its leadership and elects to lead on environmental, social and governance issues.
Our main stage will feature legacy companies, sustainable businesses, NGOs and leading agencies. This 2-day conversation will be curated to bring forth new perspectives, nuances in thinking, candid insights, and revelations above and beyond the ordinary. 
3BL Forum is produced by 3BL Media, the world's leading communications partner for purpose-driven organizations.
More from 3BL Forum