Published 09-16-20
Submitted by Kohler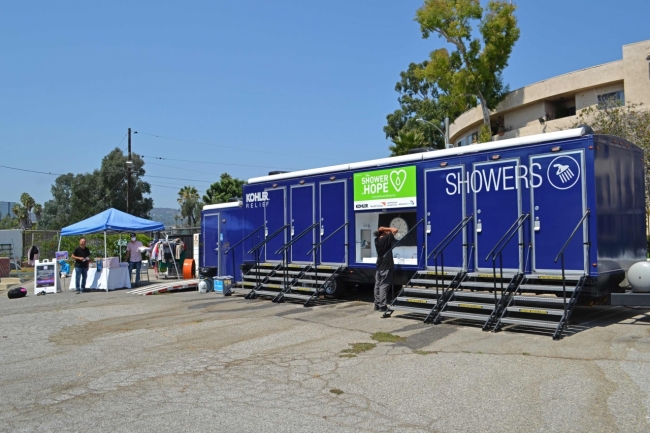 KOHLER RELIEF SHOWERING TRAILER TRAVELS TO LOS ANGELES
In continuation of COVID-19 support efforts, Kohler Co., a global leader in kitchen and bath products and power systems, has mobilized the company's KOHLER Relief Showering Trailer to California. The trailer is currently stationed at the Hollywood Adventist Church serving through the Compassion Connection program, which provides personal care resources for the city's homeless population.
The ongoing pandemic has significantly impacted homeless and low-income communities - 
which official reports recently announced has increased by 12.7% since last year - decreasing access to basic sanitation. Partnering with World Vision USA, Adventist Health, and The Shower of Hope, Kohler is providing showering resource to those in need for the next several months. In addition, World Vision USA is delivering hygiene items such as shampoo, soap and hand sanitizer for trailer visitors. The KOHLER Relief trailer triples the number of showers available for use, and provides additional sinks and changing spaces, which serve 1,200 people a month. 
"Being able deploy the KOHLER Relief Showering Trailer to support communities experiencing hardships, no matter the circumstance, is the reason the initiative was created," said Cindy Howley, senior manager, Kohler stewardship at Kohler Co. "We're honored to work alongside knowledgeable partners to maximize impact and provide access to sanitation resources where they are most needed."
The KOHLER Relief Trailer was previously stationed in New York to provide showering resources for health care professionals and volunteers on the front lines of the COVID-19 pandemic. An output of Kohler's Innovation for Good initiative, an internal innovation incubator designed to develop new business opportunities with a social purpose, the KOHLER Relief Showering Trailer was launched in 2018 after Hurricane Florence and focuses on supporting relief workers in disaster zones. Since its launch, the trailer has provided aid across the country in the wake of natural disasters and other crises, including the California wildfires and Hurricane Michael cleanup. 
To learn more about Kohler's relief efforts, please visit www.kohlercompany.com.  
###
About Kohler Co.
Founded in 1873 and headquartered in Kohler, Wisconsin, Kohler Co. is one of America's oldest and largest privately held companies comprised of more than 38,000 associates. With more than 50 manufacturing locations worldwide, Kohler is a global leader in the design, innovation and manufacture of kitchen and bath products; engines and power systems; luxury cabinetry and tile; and owner/operator of two of the world's finest five-star hospitality and golf resort destinations in Kohler, Wisconsin, and St. Andrews, Scotland. Kohler's Whistling Straits golf course will host the 2020 Ryder Cup. The company also develops solutions to address pressing issues, such as clean water and sanitation, for underserved communities around the world to enhance the quality of life for current and future generations. For more details, please visit kohlercompany.com.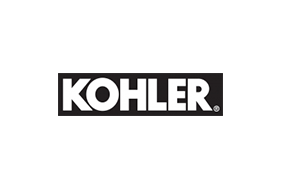 Kohler