Published 09-16-20
Submitted by DOW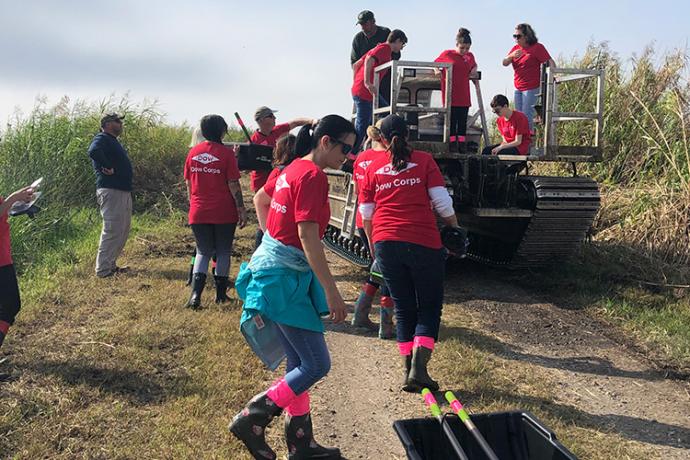 Dow has teamed up with Restore the Earth Foundation to revitalize and restore the world's oldest and most powerful carbon capture technology – nature's forests. In support of our Official Carbon Partnership with the International Olympic Committee (IOC), we replanted 400 acres of native bald cypress trees in the Pointe-au-Chenes Wildlife Management Area to help restore the Mississippi River Basin.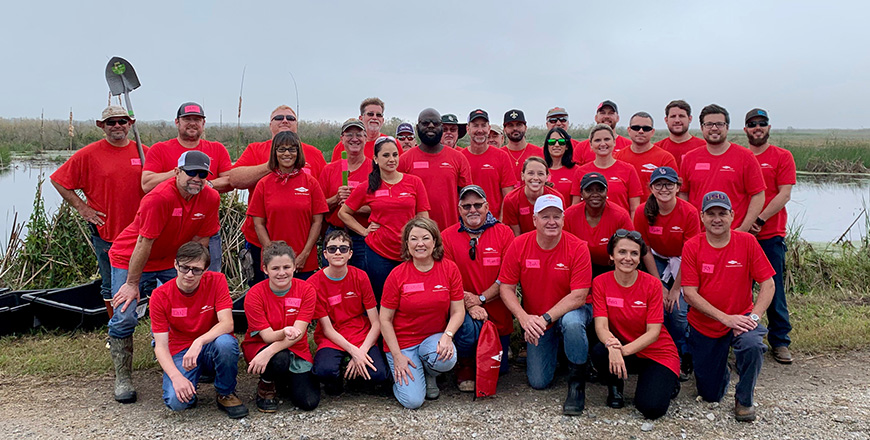 Nicknamed North America's Amazon, the Mississippi River Basin is among the largest watersheds on Earth. And like the Amazon River Basin, this critical ecosystem is being degraded or destroyed by human and industrial development, and by major weather events. In fact, 80% of U.S. wetland loss is located in the Mississippi River Basin, primarily in Louisiana. Dow has a significant presence in Louisiana with four major operational sites – St. Charles, Plaquemine, Grand Bayou and Greensburg. In November 2019, dozens of Dow employee volunteers participated in a tree planting to launch the collaboration.
AN ONGOING COMMITMENT TO VALUING NATURE
The collaboration with Restore the Earth Foundation accelerates adoption of nature-based solutions in critical U.S. wetland ecosystem, while offering carbon reduction, improved water quality, enhanced wildlife habitat and increased social and economic value. It also challenges current accounting of stacked benefits associated with nature based solutions – work that aligns with our pioneering 2025 "Valuing Nature" Goal. The goal aims to deliver $1 billion in business value from projects that are good for business and better for ecosystems.
Forest restoration can be essential to help to curb the impact of global climate change through carbon capture. As trees grow, they absorb and store carbon dioxide emissions. This project's benefits include:
Significant carbon savings: This private-public collaboration is projected to generate an estimated 80,000 metric tons of carbon dioxide emissions reductions over a 40-year period.
Improved ecological benefits: In addition to carbon reduction benefits, the reforestation project also is expected to improve water quality and enhance wildlife habitats of this biologically diverse ecosystem.
Storm protection to residents: The Pointe-aux-Chenes Wildlife Management Area is the largest remaining land mass that could protect coastal communities from the open waters of the Gulf of Mexico. Restoration of the cypress forest will help serve as a line of defense to help protect more than 200,000 residents from future storms through enhanced buffering capacity and surge absorption functions of healthy coastal forests and wetlands inside levee protection systems.
The collaboration is an example of how valuing nature can be good for society and business, as well as the environment. According to Restore the Earth Foundation's EcoMetrics Model and outlined in the Cypress Reforestation Social Return on Investment Report, the project is expected to generate $22 million in environmental, social and economic value in the region.
INVESTING IN LONG-TERM SOLUTIONS FOR CLIMATE CHANGE
The collaboration also represents a greater commitment within Dow to not only reduce emissions, but to adopt "green infrastructure" in our operations around the globe. For example, we are implementing Valuing Nature screening tools as a mandatory component of our capital project planning and recently reached the halfway point to our goal of realizing $1 billion business value from projects that are good for business and better for ecosystems.
One of the goals of the Restore the Earth Foundation collaboration is to inspire other organizations to invest in natural, long-term solutions to combat greenhouse gases.
"Climate change is a real threat to civilization," said Dr. Nicoletta Piccolrovazzi, circular economy market director and global technology & sustainability director for Dow Olympic & Sports Solutions. "Backed by the Dow-IOC Official Carbon Partnership, our collaboration with Restore the Earth goes beyond business as usual, serving as a uniting force to help accelerate adoption of 'green infrastructure' in operations around the globe."
Find out more about how Dow is incorporating nature into its business planning in our 2019 Sustainability Report.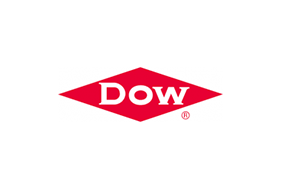 DOW
DOW
Dow (NYSE: DOW) combines global breadth; asset integration and scale; focused innovation and materials science expertise; leading business positions; and environmental, social and governance leadership to achieve profitable growth and help deliver a sustainable future. The Company's ambition is to become the most innovative, customer centric, inclusive and sustainable materials science company in the world. Dow's portfolio of plastics, industrial intermediates, coatings and silicones businesses delivers a broad range of differentiated, science-based products and solutions for its customers in high-growth market segments, such as packaging, infrastructure, mobility and consumer applications. Dow operates manufacturing sites in 31 countries and employs approximately 37,800 people. Dow delivered sales of approximately $57 billion in 2022. References to Dow or the Company mean Dow Inc. and its subsidiaries.  For more information, please visit www.dow.com or follow @DowNewsroom on Twitter.
More from DOW