Published 09-22-20
Submitted by Cox Enterprises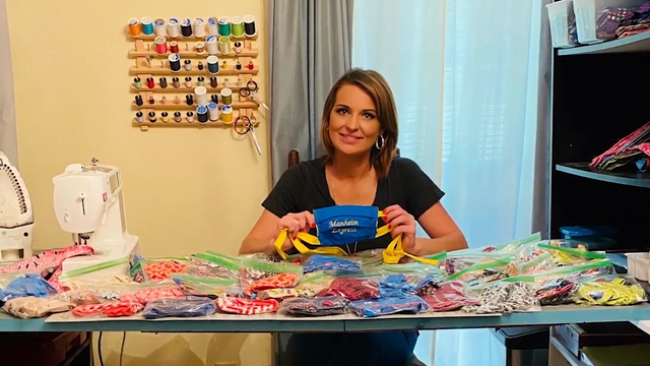 A love for her communities. A passion for helping others. A commitment to doing the right thing. These are just a few of the values of Anne Cox Chambers. To honor her legacy, our company has created an award in her name that recognizes Cox employees who are making an impact through volunteerism and community service. The inaugural winner is Christine Romero, a client solutions specialist at Cox Automotive.
Finding a Way to Help
As the daughter of Cox's founder Governor James M. Cox, aunt of our Chairman Jim Kennedy and grandmother of President and CEO Alex Taylor, Mrs. Chambers led a purposeful life dedicated to the causes she was passionate about. Romero experienced that same level of energy and interest in helping others when the COVID-19 pandemic began impacting her community earlier this year. She knew she wanted to contribute and immediately knew how.
Many years ago, Romero's grandmother, Anne Chambliss, taught her to sew. Similar to Mrs. Chambers, Romero's grandmother was dedicated to helping others and that inspired Romero to set up her sewing machine and get to work. Soon after, she realized a lot of older people in her neighborhood might need help. In a Facebook forum, she offered to sew masks for anyone who needed them.
The rest, as they say, is history. The post was quickly picked up and shared by neighbors, friends and others and requests for masks began flooding in. Since then she's provided more than 3,200 face masks for nursing homes, local hospitals, police departments, schools and countless other individuals and organizations. And she even enlisted a young helper — her 10-year-old daughter Paige.
Romero's selfless commitment made her the ideal candidate for the first Anne Cox Chambers Award. Taylor presented Romero with the award virtually at an all-employee meeting Sept. 1, commenting that she exemplifies the humble spirit of his late grandmother. Mrs. Chambers spent most of her life as a community leader and philanthropist, especially for the arts and animal welfare. She passed away earlier this year at the age of 100.
Paying it Forward
In recognition of the winner of the Anne Cox Chambers Award, The James M. Cox Foundation will make a $10,000 grant to the nonprofit organization of the winner's choice. Romero said she has chosen to give the grant money to Texas Children's Hospital in Houston — a place that's special to her because her grandmother (who passed away in 2010) volunteered there and loved children.
Romero said she was speechless and overcome with emotion when she first learned she was receiving the award.
"There are not enough words," Romero said. "I've been with different companies where you just feel like you're a number. This company, they just continuously shock me with their empathy for people, especially the people that work for them. I've never worked for a company like this before."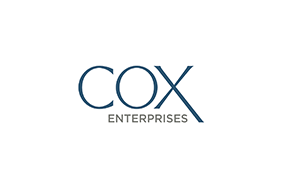 Cox Enterprises
Cox Enterprises
Cox Enterprises is one of the nation's leading media companies and providers of automotive services, with 2006 revenues of $13.2 billion and more than 80,000 employees. Major operating subsidiaries include Cox Communications, Inc. (cable television distribution, telephone, high-speed Internet access, commercial telecommunications, advertising solutions and Travel Channel); Cox Newspapers, Inc. (newspapers, local and national direct mail advertising and customized newsletters); Cox Television (television and television sales rep firms); Cox Radio, Inc. ([NYSE: CXR] broadcast radio stations and interactive Web sites); Manheim, Inc. (vehicle auctions, repair and certification services and web-based technology products) and Cox Auto Trader (automotive publications and a majority stake in AutoTrader.com).
More from Cox Enterprises