Published 09-11-20
Submitted by NRG Energy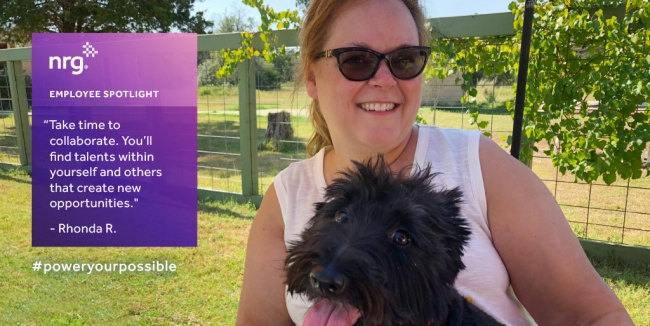 Rhonda R., Senior Telecommunications Engineer, IT, is passionate about collaborating with her colleagues, especially in times of change, to ensure they are effectively using technology to achieve their best results.
Transitioning to a work-from-home environment was a major shift for Rhonda and one that she struggled with at first. But, there was a silver lining. She had a chance to help NRG employees find new solutions and adjust to new technology.
 "I am fortunate that I am able to connect with so many wonderful people and support them on their professional journey," said Rhonda.
Rhonda also assists with technology solutions during mergers and acquisitions — which she's seen quite a few of throughout her 32-year tenure at NRG. During times of change, she credits teamwork as the key to a successful transition.
In her free time, Rhonda enjoys sitting poolside listening to Astros baseball or Sinatra music.
About NRG Power Values
Here at NRG, five key power values drive our company forward:  Safety and Well-Being, Customer-Focus, Inclusion and Diversity, Accountability, and Collaboration.
More specifically, it's our employees who empower these values in meaningful ways, bringing the power of energy to our organization and to the customers we serve. Each month, we profile an individual employee, showing how our values are uniquely taking hold each day.
The employees we've selected for 2020 are shown here.
Go to our archive to read all seven from 2019.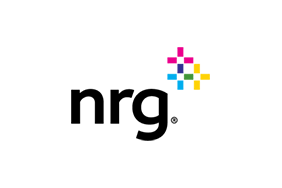 NRG Energy
NRG Energy
NRG is the leading integrated power company in the U.S., built on the strength of the nation's largest and most diverse competitive electric generation portfolio and leading retail electricity platform. A Fortune 200 company, NRG creates value through best in class operations, reliable and efficient electric generation, and a retail platform serving residential and commercial businesses. Working with electricity customers, large and small, we continually innovate, embrace and implement sustainable solutions for producing and managing energy. We aim to be pioneers in developing smarter energy choices and delivering exceptional service as our retail electricity providers serve almost 3 million residential and commercial customers throughout the country.
More from NRG Energy