Published 09-10-20
Submitted by DOW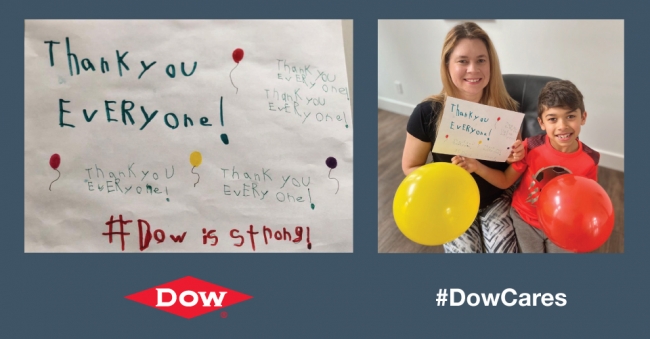 Recently, Dow was named to PEOPLE Magazine's 2020 list of "Companies That Care." The list spotlights 50 U.S. companies that have succeeded in business while also demonstrating respect, compassion and concern for their communities, their employees and the environment. We are honored to be named to the list.
A caring environment doesn't just make for a better place to work. It makes for better business. When our people feel supported, valued and included, they are engaged, and they contribute fully. Striving to be a company that cares is the right thing to do and the smart thing.
In a year of unpredictable change, "care" has taken many forms at Dow. We show we care by wearing a facial covering and social distancing, by committing to anti-racist actions as a company and as individuals, and by aiding those in our community in need after a disaster.
The 36,000 talented individuals who make up Team Dow globally are a microcosm of our diverse world. As different as we each are, we are also proudly part of one family – the Dow family. Some cynics out there might say this is a bit of an exaggeration. I beg to differ.
Family steps forward in time of need. And when the going gets tough, the Dow family unites with shared purpose and passion. In 2020, a truly tough year, purpose and passion have propelled us to tackle one tough challenge after another...together.
To help during the global pandemic, we quickly adapted operations to produce critically needed products, such as hand sanitizer, medical gowns and face shields. We tapped into local partnerships to provide support for vulnerable populations, frontline workers and small businesses. We moved two-thirds of our population to working from home. As one employee commented: "I'm grateful for the ability to work from home and how I'm encouraged by my leaders to take care of my family and myself first." We took necessary actions to keep employees at our manufacturing sites safe and healthy. And we thank them for courageously and safely maintaining our operations to produce essential products for an array of industries – including those that need us most during the pandemic.
When a "once-in-500-years" flood hit our hometown of Midland, Michigan, we pulled together to care for our community. Dow donated $1 million in disaster relief funding, set up employee assistance and community funds, and nearly a thousand Dow volunteers spent hours handing out supplies and coordinating aid at relief centers. Our Dow colleagues from around the world sent donations to those in the Midland area who had lost their homes and belongings.
In the face of racial injustice, Dow stepped forward to demonstrate its care for our Black employees and the Black community. In the aftermath of the murders of Ahmaud Arbery, Breonna Taylor, George Floyd and Rayshard Brooks, we produced a holistic plan to address racism and racial inequality – a plan called Dow ACTs. ACT is an acronym for three action areas: ADVOCACY, COMMUNITY Engagement and our own TALENT pipeline. Here are a few examples of the actions we are taking.
We will act in the area of advocacy through a multi-year partnership with the Congressional Black Caucus Foundation to support their newly launched National Racial Equity Initiative. And we are nearing the launch of our first social justice council in the U.S. that will be responsible for the continuous evaluation and prioritization of social justice issues important to Dow.

We will act in our communities by committing to increased financial and in-kind philanthropy, addressing disparities in education. Long overdue, we are giving our U.S.-based employees Martin Luther King Jr. day as a paid time off holiday and engaging our Employee Resource Groups to plan related day-of-service events.

We will act in developing our own talent pipeline by ensuring equity is embedded into all talent practices and policies, putting an intentional focus on retention of Black employees. We will build on existing programs at Dow that focus on attraction, development and advancement of ALL employees, including those in underrepresented groups to ensure our talent pipeline is robust and diverse.
In the wake of Hurricane Laura, Team Dow quickly took action, reaching out to employees in the area to ensure that they were safe and quickly began offering assistance for our colleagues, impacted communities and non-profit partners. Recovery efforts included a donation of $150,000 to support immediate relief and employee assistance in impacted Dow communities and long-term resiliency of the region.
We also understand that the stress of 2020 has taken a toll on employees' sense of psychological safety and wellbeing. In a year when the human connection too often relies on an internet connection, Dow people are there for each other. Whether driven by leaders or grassroots efforts through our 10 Employee Resource Groups, we are creating virtual spaces to connect and discuss issues ranging from inclusion to racial equity to mental health and more.
2020 may be remembered as a year of challenges. It will also be remembered as the year of caring – passionately and purposefully. At Dow, care is not just a workplace standard, but it's a way of business and a way of life. Simply put, we are family.
Karen S. Carter, Chief Human Resources Officer and Chief Inclusion Officer
Follow Dow's social media channels for more #DowCares stories: Twitter, LinkedIn, Facebook, and Instagram.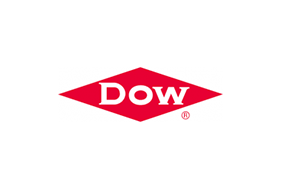 DOW