Published 09-04-20
Submitted by NRG Energy
This month's NRG Snapshot spotlights news from across the company. Covering topics from the importance of environmental disclosure to our acquisition announcement, this edition brings you select NRG news and highlights from the month of July.
Looking toward the future of NRG
About
On July 24th, Mauricio announced that NRG had entered into a definitive agreement with Centrica PLC to acquire Direct Energy, Centrica's North American retail energy business. As one of North America's leading retail providers of electricity, natural gas, and home and business energy-related products and services, our acquisition of Direct Energy is expected to help us achieve a balance between our generation and customer portfolios and further expand our reach in the North East. NRG President and CEO, Mauricio Gutierrez, said of the proposed acquisition, "The acquisition aligns with our broader strategy of perfecting our integrated business model and drives significant value creation for our customers and stakeholders. Direct Energy's complementary assets, talented team, and excellent customer service make it a natural fit for our portfolio, and we look forward to welcoming Direct Energy to the NRG team." The transaction is expected to close by year-end 2020.
To delve deeper
NRG Energy Inc. to Acquire Direct Energy
To learn more
Source: NRG Newsroom
Date: July 24, 2020
A positive year in review
About
As an organization, supporting the communities where we live, and work is a defining part of who we are. An overview of the scope and specifics of positiveNRG in 2019, the positiveNRG Year in Review quantifies how our dedication to collective action has made a positive impact in the lives of our neighbors.
To delve deeper
2019 positiveNRG Year in Review
To learn more
Source: NRG.com
Date: July 1, 2020
Taking action in support of diversity and inclusion
About
In recognition of the impact of systemic bias and racism, we pledged $1 million in support of organizations and initiatives that combat racial inequity and injustice. As part of this commitment, NRG and Reliant, an NRG subsidiary, have partnered with the Houston Area Urban League (HAUL) and YMCA of Greater Houston to support key initiatives that are helping to improve racial equity where we live and work. Our partnership with HAUL—an organization dedicated to securing economic self-reliance, parity, power and civil rights for African Americans and other minorities—will support the organization's workforce development services, workforce training, and acquiring of a case manager specialist. The YMCA of Greater Houston, in partnership with Reliant, will create the Equity Innovation Center, which will provide educational resources, workshops, and other activities centered around addressing racial inequalities. The center will assist organizations in developing and enhancing equity plans.
To delve deeper
NRG Energy Supports Houston Area Urban League Toward Combatting Racial Inequities, Injustice and Related Violence
Exclusive: Reliant Energy, YMCA team up to create Houston equity center downtown
To learn more
Source: NRG Newsroom and Houston Business Journal
Date: July 22 and 30, 2020
Disclosure: a key tool in achieving climate commitments
About
Greg Kandankulam, senior manager of sustainability at NRG, joined sustainability experts from Verizon and Oliver Wyman, to discuss how businesses can best integrate Task Force on Climate-related Financial Disclosures' (TCFD) recommendations into their carbon reduction strategies. TCFD, has developed a well-regarded disclosure and reporting process that has provided organizations with a framework that includes governance, strategy, risk management, metrics, and targets. This framework helps guide organizations through developing company-specific scenario plans. Greg spoke to the large role that disclosure protocols such as TCFD can play in the development of climate action plans, "Don't be afraid to get external on your scenario process. Sometimes, institutional thinking doesn't provide everything you need."
To delve deeper
Verizon, NRG, Oliver Wyman share tips on TCFD scenario planning and reporting
To learn more
Source: GreenBiz
Date: July 21, 2020
Sliding into the energy transition
About
In light of Amazon's recent announcement about the Climate Pledge Arena—a Seattle NHL and WNBA arena that Amazon has pledged to make the first net-zero carbon arena in the world—we could not help but reflect on the evolution and continuous adoption of renewable energy and energy technology in sports stadiums over the past ten years. Having worked on large-scale renewable projects such as Lincoln Financial Field, MetLife Stadium, and NRG Stadium, for us it is exciting to see these large venues' dedication to sustainability. Speaking on the topic, Heather Martin, senior director of marketing at NRG, said: "With rapidly declining technology costs and businesses seeking bespoke solutions around renewable energy and backup power, we see this as an immense opportunity to deliver a modern approach to electricity that can help reduce cost, enhance operations and contribute to a more sustainable energy future".
To delve deeper
Amazon's Climate Pledge Arena set to change the game rules on green stadium design
To learn more
Source: CNBC
Date: July 12, 2020
We hope that the NRG Snapshot has provided you with insight into all things NRG. To stay informed, follow us on Twitter, LinkedIn, Facebook, and Instagram.
Join us next month, as NRG Snapshot highlights NRG news, August Edition.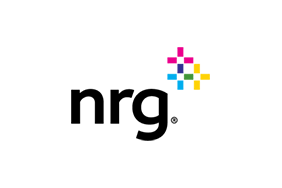 NRG Energy
NRG Energy
NRG is the leading integrated power company in the U.S., built on the strength of the nation's largest and most diverse competitive electric generation portfolio and leading retail electricity platform. A Fortune 200 company, NRG creates value through best in class operations, reliable and efficient electric generation, and a retail platform serving residential and commercial businesses. Working with electricity customers, large and small, we continually innovate, embrace and implement sustainable solutions for producing and managing energy. We aim to be pioneers in developing smarter energy choices and delivering exceptional service as our retail electricity providers serve almost 3 million residential and commercial customers throughout the country.
More from NRG Energy