Published 09-03-20
Submitted by CLP Group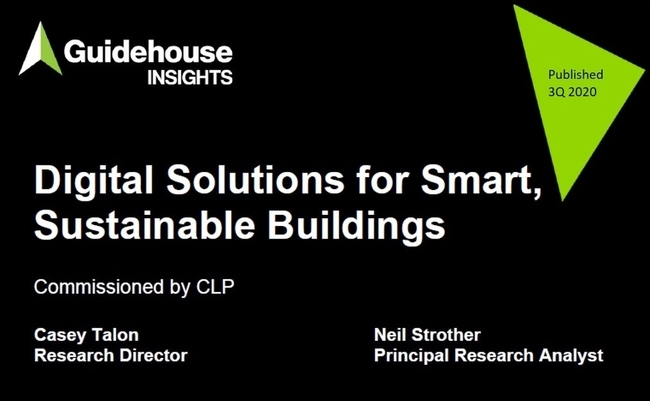 Smart buildings utilise a wide range of technologies and solutions to benefit users and deliver efficiencies to building managers. Providers of smart building solutions have evolved beyond traditional Building Management Systems (BMS), and property owners incorporating innovative technologies have more potential to benefit from higher commercial value. Opportunities to complement existing BMS with advanced solutions in buildings and offices are plentiful. 
In a new white paper commissioned by CLP's Smart Energy Connect titled "Digital Solutions for Smart, Sustainable Buildings", Guidehouse Insights offers detailed perspectives on the development of smart building solutions, including market forecasts, evolving customer expectations, and key enabling technologies in Hong Kong and the Greater Bay Area. The Paper will address questions ranging from information technology readiness, market potential, company culture, to the services needed to support building managers and owners through their smart building transformation journey, including:
How to recognise values in the legacy BMS, specify and integrate solutions that complement the current system
How building managers and owners move from deploying building technology on individual systems to achieving the ultimate smart building vision that integrates all the hardware and software in a building
How the focus shifted from financial metrics around energy and operational efficiency to enhanced occupant experience, and why this is crucial
How to ensure engineers in a facility team work productively with disruptive IT solutions
From consultation all the way to installation, how can advisory companies support deployment of smart energy solutions
"Optimising the efficiency of building operations represents one of the most important opportunities for lowering our carbon footprint. Digital solutions are fundamental to support this transition, and will help save our precious resources, including reducing our energy consumption." - Hendrik Rosenthal, Director - Group Sustainability at CLP 
Download the white paper now to spearhead your creation and adoption of disruptive solutions for your building.
About Smart Energy Connect
Smart Energy Connect (SEC) offers a digital solutions platform for businesses and organisations to access a diverse selection of energy management applications including energy analytics and forecasting, fault diagnostics, lighting and ambience control. SEC provides a gateway for customers to find a comprehensive range of the latest energy innovations developed by CLP group and our partners, for a smarter, greener and more sustainable future powered by digital technologies such as artificial intelligence and the Internet of Things.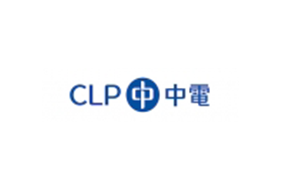 CLP Group
CLP Group
CLP Holdings Limited, a company listed on the Hong Kong Stock Exchange, is one of the largest investor-owned power businesses in Asia Pacific. It operates a vertically-integrated electricity supply business providing a highly-reliable supply of electricity to 80% of Hong Kong's population and holds investments in the energy sector in Mainland China, India, Southeast Asia, Taiwan and Australia.
More from CLP Group