Published 09-02-20
Submitted by General Mills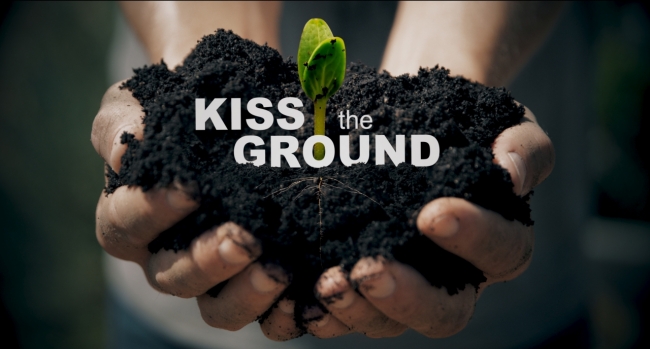 The movie features a lineup of some of Hollywood's most recognizable names and faces, but two of its stars fly a little closer to the ground.
In fact, newly minted movie stars, Ray Archuleta and Gabe Brown, make their living from the ground, teaching other farmers how to successfully transition to regenerative agriculture in order to restore healthy food, soil, farms and profits.
According to Kiss the Ground's directors Josh and Rebecca Tickell, Archuleta and Brown's leadership and pioneering roles in the soil health and regenerative agriculture movement are among the reasons they were selected to appear in the new, feature-length movie, which is scheduled to stream on Netflix Sept. 22. Archuleta and Brown are co-founders of the regenerative agriculture consulting firm, Understanding Ag, LLC, and the non-profit Soil Health Academy.
Seven years in the making, the new film features Woody Harrelson, Gisele Bundchen, Jason Mraz, Ian Somerhalder and others. In Archuleta and Brown, the husband-wife directing team knew they had something special.
"From the moment we met Ray and Gabe we knew that they had the right stuff to teach millions and hopefully billions of people about a new way to think about food, farming and ranching," Josh Tickell said. "Their knowledge doesn't come from textbooks, it comes from real-world experience and their ability to teach comes through on camera."
Rebecca Tickell agrees. "Ray and Gabe are two of the real heroes of this movement. No movie about regenerative agriculture would be worth its weight in dirt without them."
For his part, Brown hopes the movie will be a catalyst for positive change.
"I hope the movie increases awareness as to how and why all society should come together to work on the 80 percent of the things we can agree on such as loss of biodiversity, water quality and quantity issues, poor farm profitability, the decline of rural America, climate change and human health," Brown said. "All of these issues and more can be addressed, at least partially, by regenerative ag."
The 85-minute movie explores key soil health and regenerative agricultural principles, featuring interviews with a wide range of authors, researchers and scientists including Kristine Nichols, Ph.D., who also serves as a consultant with Understanding Ag.
The movie's thesis proposes that by regenerating the world's soils, humans can rapidly stabilize Earth's climate, restore lost ecosystems and create abundant food supplies. The film uses creative graphics and visuals, along with NASA and NOAA footage, and illustrates how, by drawing down atmospheric carbon many of humankind's most pressing climate and environmental problems can be solved. Until recently, however, the role of soil and of grazing animals have been the two missing pieces of the climate puzzle.
"I believe this movie will help counterbalance the "cowspiracy" crowd's incorrect understanding of cows," said Ray Archuleta. "Cows are needed to help heal the earth. The fix is simple: Mimic nature, cover the soil and understand how soil is intended to function."
A preview of the movie can be viewed at kissthegroundmovie.com.
CONTACT:
Ron Nichols
+1 (336) 500-1207
Image Caption: Seven years in the making, "Kiss the Ground" will stream on Netflix Sept. 22. The movie offers a hope-filled examination of the transformative power of regenerative agriculture and features a wide range of experts, activists and farmers who are leading the movement to restore our ecosystems, farms, health and climate. (Photo courtesy "Kiss the Ground.")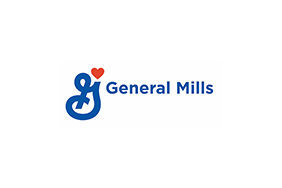 General Mills
General Mills
About General Mills
General Mills is one of the world's leading food companies, operating in more than 100 countries around the world. Its brands include Cheerios, Fiber One, Häagen-Dazs, Nature Valley, Yoplait, Betty Crocker, Pillsbury, Green Giant, Old El Paso, Wanchai Ferry, Yoki and more. Headquartered in Minneapolis, Minn., USA, General Mills had fiscal 2015 worldwide sales of US $18.8 billion.
More from General Mills