Published 09-01-20
Submitted by Tetra Tech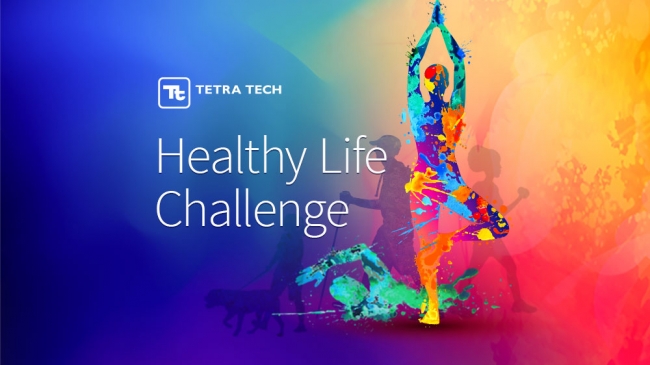 Tetra Tech, Inc. (NASDAQ: TTEK), a leading provider of high-end consulting and engineering services, launched its Healthy Life Challenge today to promote healthy lifestyles for employees across its global operations. Tetra Tech's commitment to supporting the wellness of its employees, especially through these unprecedented times, is a core value for the Company. During this 30-day challenge, 130 teams across 6 continents will work to collectively achieve their personal fitness and wellness goals.
The Healthy Life Challenge is part of Tetra Tech's social sustainability efforts to support the quality of life in the communities where our employees live and work. In addition to helping our employees promote healthy lifestyles, Tetra Tech is giving back to our communities through financial contributions to regional and global charities that will be selected by the winning teams. The charities reflect Tetra Tech's global operations and support communities by providing services in the areas of environment and water, social awareness, diversity and inclusion, health, and humanitarian aid.   
Tetra Tech's software engineers developed a custom, web-based application for the challenge that enables teams to set goals through their personalized dashboard, track progress, and upload photos. A Leaderboard adds to the friendly competition by showing the team rankings in real-time. The app was developed to work seamlessly on desktop computers or mobile devices to maximize participation and is securely accessible to our employees.
"Our 20,000 employees around the world are virtually connected and collaborating seamlessly throughout our operations," said Tetra Tech President, Leslie Shoemaker. "Our Wellness Challenge creates another forum for personal development, leverages technology to enhance engagement, and supports charities that promote clean water, environment, and sustainability worldwide.  
About Tetra Tech 
Tetra Tech is a leading provider of high-end consulting and engineering services for projects worldwide. With 20,000 associates working together, Tetra Tech provides clear solutions to complex problems in water, environment, infrastructure, resource management, energy, and international development. We are Leading with Science® to provide sustainable and resilient solutions for our clients. For more information about Tetra Tech, please visit tetratech.com, follow us on Twitter (@TetraTech), or like us on Facebook.
CONTACTS:
Jim Wu, Investor Relations
Charlie MacPherson, Media & Public Relations
(626) 470-2844
Any statements made in this release that are not based on historical fact are forward-looking statements. Any forward-looking statements made in this release represent management's best judgment as to what may occur in the future. However, Tetra Tech's actual outcome and results are not guaranteed and are subject to certain risks, uncertainties and assumptions ("Future Factors"), and may differ materially from what is expressed. For a description of Future Factors that could cause actual results to differ materially from such forward-looking statements, see the discussion under the section "Risk Factors" included in the Company's Form 10-K and Form 10-Q filings with the Securities and Exchange Commission.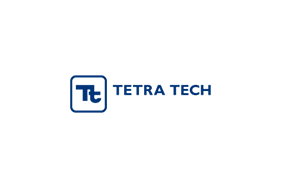 Tetra Tech