Published 09-01-20
Submitted by Domtar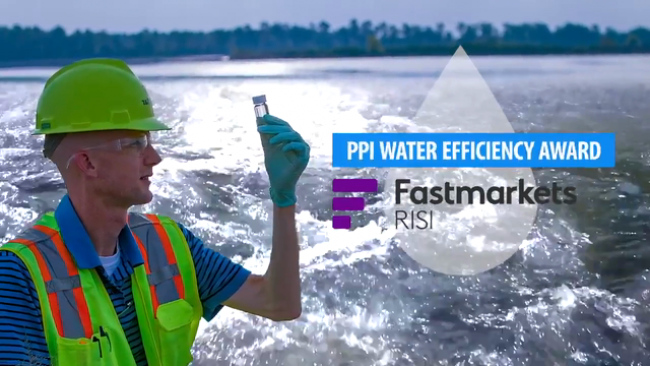 Originally published by Domtar
In both the Pulp & Paper and Personal Care divisions, we have made progress on the sustainability goals outlined in 2019. Domtar sustainability efforts targeted three focus areas: responsibility across our supply chain, including sustainable forestry principles to ensure the health of forestlands; efficiency in our manufacturing to minimize the negative environmental effects of our operations; and engagement with a variety of stakeholders.
Domtar Sustainability Update
We achieved two of our six major goals: We reduced our total direct greenhouse gas emissions and indirect emissions from purchased energy by 19 percent at our pulp and paper mills, compared to our goal of a 15 percent reduction from 2010 levels. We also completed development of a water usage model for our mills to measure and more strategically manage the full cost of using water.
In addition, we have nearly achieved two other Domtar sustainability goals that center on certified fiber procurement and employee engagement (as measured by establishing EarthChoice® Ambassador teams at each of our facilities).
Finally, we are actively working toward achieving our final two Domtar sustainability goals — targeting a 0.50 recordable safety incident rate and ensuring a 40 percent reduction in waste to landfill from pulp and paper mills.
"We have continued our progress in several areas in the past year," says Paige Goff, vice president of sustainability. "In a few areas, we have encountered new challenges related to downtime at our mills or the business climate of our suppliers or customers. Despite these hurdles, our commitment is strong, and our performance in most areas is moving in the right direction."
Domtar sustainability highlights from our Pulp & Paper division include the following:
We met 34 percent of our fiber needs with certified wood in 2019, including 18 percent from Forest Stewardship Council®-certified sources.
We beneficially reused 67 percent of our pulp and paper manufacturing byproducts, compared to an industry average of 46 percent.
We self-generated 67 percent of the electricity used in our pulp and paper mills, compared with an industry average of 55 percent.
We used 10 percent less water at our mills (from 2015 baseline).
Domtar sustainability highlights in Personal Care include the following:
We beneficially reused or recycled 83 percent of our manufacturing byproducts.
We reduced by 30 percent our direct greenhouse gas and indirect emissions from purchased energy since 2015.
In addition to our sustainability progress, we're proud of our ongoing investments in our communities, totaling $2.9 million and more than 13,650 hours of volunteer work by our employees.
Since 2012, we have donated 413,000 books to under-resourced teachers and underprivileged students through our collaboration with First Book, and since 2016, we have given more than 4.1 million diapers to families in need through our Comfort and Care program.
Watch the brief video above to learn more about our sustainability efforts and accomplishments.
We learn more every day and every step of the way in our Domtar sustainability journey. Read more about our commitment to sustainability: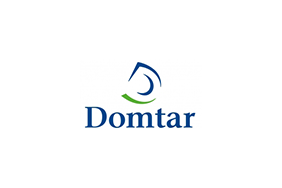 Domtar
Domtar
Domtar is the largest manufacturer of uncoated freesheet papers in North America. Domtar's EarthChoice® product line is the most extensive selection of Forest Stewardship Council (FSC) certified business and printing papers available in North America. EarthChoice® products can help communicate your message of corporate responsibility and concern for the environment.
More from Domtar