Published 08-31-20
Submitted by Cox Enterprises
Cox Enterprises has joined, with more than 700 companies, Time to Vote, a business-led, nonpartisan coalition that aims to increase voter participation in the U.S. elections.
At Cox, we have a long history of championing inclusion, diversity and civic engagement – it's part of doing the right thing, always. This year marks the 100th anniversary of Gov. James M. Cox, our founder, running for president (with Franklin Delano Roosevelt as his running mate!). A tradition of patriotism and civic duty runs through our roots. Gov. Cox's commitment remains the foundation of our values today and is reflected in our purpose: Empower People Today to Build a Better Future for the Next Generation.  
Read more about about Cox's civic engagement initiatives here.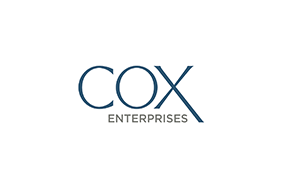 Cox Enterprises
Cox Enterprises
Cox Enterprises is one of the nation's leading media companies and providers of automotive services, with 2006 revenues of $13.2 billion and more than 80,000 employees. Major operating subsidiaries include Cox Communications, Inc. (cable television distribution, telephone, high-speed Internet access, commercial telecommunications, advertising solutions and Travel Channel); Cox Newspapers, Inc. (newspapers, local and national direct mail advertising and customized newsletters); Cox Television (television and television sales rep firms); Cox Radio, Inc. ([NYSE: CXR] broadcast radio stations and interactive Web sites); Manheim, Inc. (vehicle auctions, repair and certification services and web-based technology products) and Cox Auto Trader (automotive publications and a majority stake in AutoTrader.com).
More from Cox Enterprises